Today food lovers around the world celebrate National Dessert Day. Be a part of this heavenly amazing day! Gather together your friends and family on a delicious foodie adventure. Or, get inspired by the delicious treats to plan your next vacation to some of these fantastic countries 🙂 #NationalDessertDay
The Most Delicious Desserts
Irresistible
Belgian

waffles

This delicious Belgian dessert has fans all over the world. Belgian waffles are crispy, golden from the outside and a lighter-than-air in the center. Waffles go well with many different toppings – fresh fruits, powdered sugar, Nutella, dulce de leche, maple syrup, chocolate sauce and so on. In any case, the buttery treats are best when eaten warm. If waffles and pancakes are your jam, check out our map of the Best Pancakes in Europe.
Tempting
Austrian

 Sachertorte

If Austria is known for one kind of dessert – it's the Sachertorte. This is a dense but not overly sweet chocolate cake invented in 1832 by Austrian Franz Sacher. It is one of the most famous Viennese desserts and the world's most favorite chocolate cakes. The Sachertorte sure can satisfy any chocolate craving you may be suffering from.
Refreshing
Italian

Gelato

Gelato is an Italian version of ice cream that is much lighter than regular ice-cream. Restaurants selling gelato line the streets of Italy. It's very popular there. Gelato comes in a wide variety of flavors, including raspberry, pistachio, rum, and chocolate. It's truly amazing. And the best part? You can eat much more Gelato than regular ice cream before feeling stuffed.
Chocolatey
South African

Malva Pudding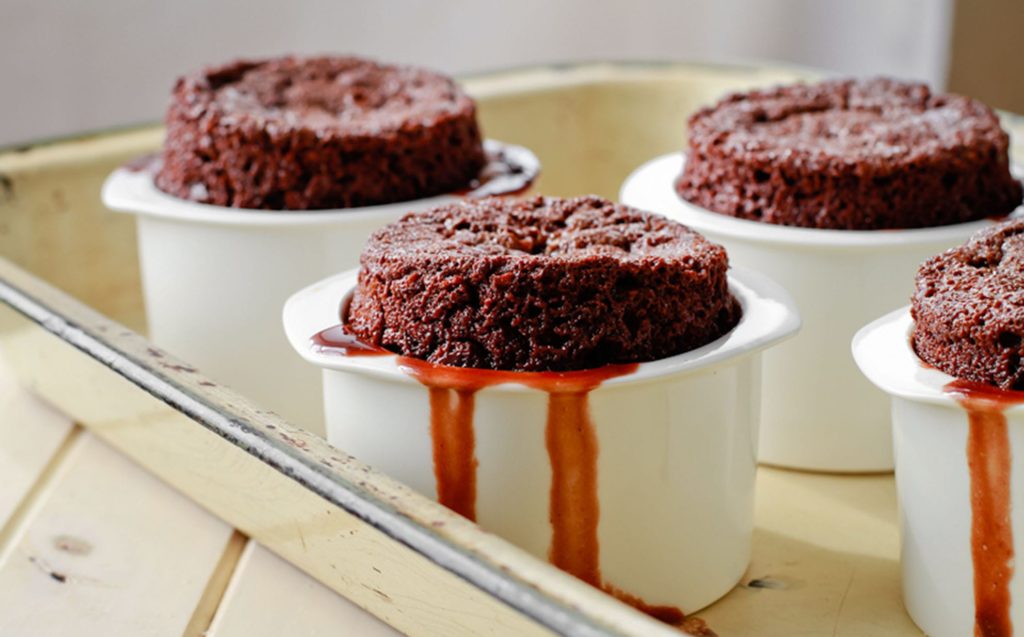 Malva Pudding is a sweet pudding that comes from South Africa. It's chocolaty and full of rich, creamy flavors! The pudding has a caramelized crust and soft interior. It's usually served with whipped cream or ice cream. No wonder that Malva Pudding is so loved in South Africa. It's definitely worth trying.
---
12 Stunning Destinations For Your Birthday Vacation
---
Sensational
England's

Banoffee Pie

This heavenly pie comes from England. It's a delicious dessert made with powdered chocolate, condensed milk, bananas, cream, toffee, and sometimes chocolate or coffee. Banoffee pie is truly irresistible.
Elegant
French

Crème brûlée

Crème brûlée is a favorite dessert all over France. It contains rich, creamy custard topped with a layer of hard, crunchy caramel that is just slightly browned. Sounds "uber" delicious, doesn't it?
Famous
Filpino

Halo-halo Dessert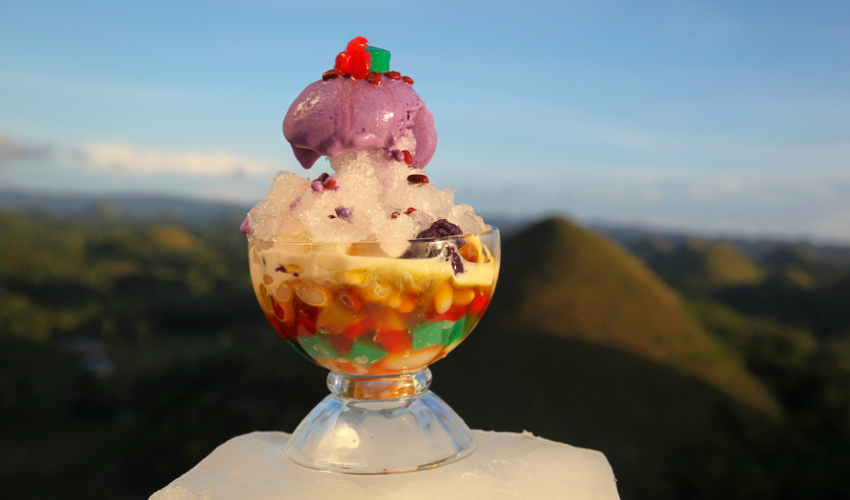 If you're in the Philippines, you have to try the traditional halo-halo! It is one of the most popular Filipino desserts. Halo-halo is a mixture of shaved ice, evaporated milk, and delicious boiled sweet beans, jello, and fruits.
---
German

Schwarzwälder Kirschtorte

Schwarzwälder Kirschtorte literally translates to Black Forest cherry torte. It comes from Germany's southwest Black Forest region. It consists of several layers of chocolate cake, with whipped cream and cherries between each layer. The mixture of cream, chocolate, cherries, and kirsch — a Germany fruit brandy — makes the cake magical without a doubt.
Melting
Spanish

Tarta de Santiago

The Tarta de Santiago may just be the most popular dessert in all of Spain. It's a thin, super moist almond cake. Tarta de Santiago has been around for many centuries under different names.
---
Is It Cheaper to Book Flights in Advance or Last Minute?
---
Crispy
New Zealand's

Pavlova

The Pavlova is cake with a crispy outside and marshmallow-like center. It's usually topped with fruits, kiwis, and strawberries. Although named after the famous Russian ballet dancer Anna Pavlova, Australia and New Zealand claim the cake as their own. Apparently, this meringue cake came into existence during her visit to New Zealand.

Finally, we've reached the end of the list, we hope you aren't too hungry!
---
Happy National Dessert Day 🙂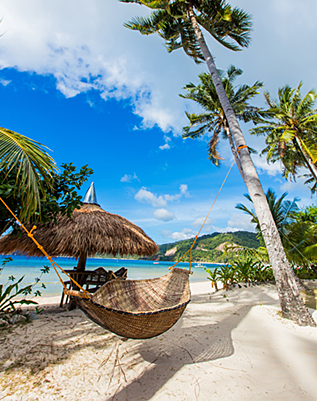 Get it right to your inbox by subscribing to ASAP Tickets weekly emails featuring the hottest flight deals from US to the .
Massive savings • Unsubscribe at any time.
You were sucessfully subscribed
Please check your inbox to confirm the subscription