Introduction: What You Need to Know Before Traveling to Kenya  
Traveling to Kenya from the US is an exciting endeavor but may be somewhat daunting if you don't know what to expect. You need to plan for the trip by figuring out the travel logistics which will make your trip a success. This includes booking tickets, getting a visa, checking that your documents are in order, and getting local currency.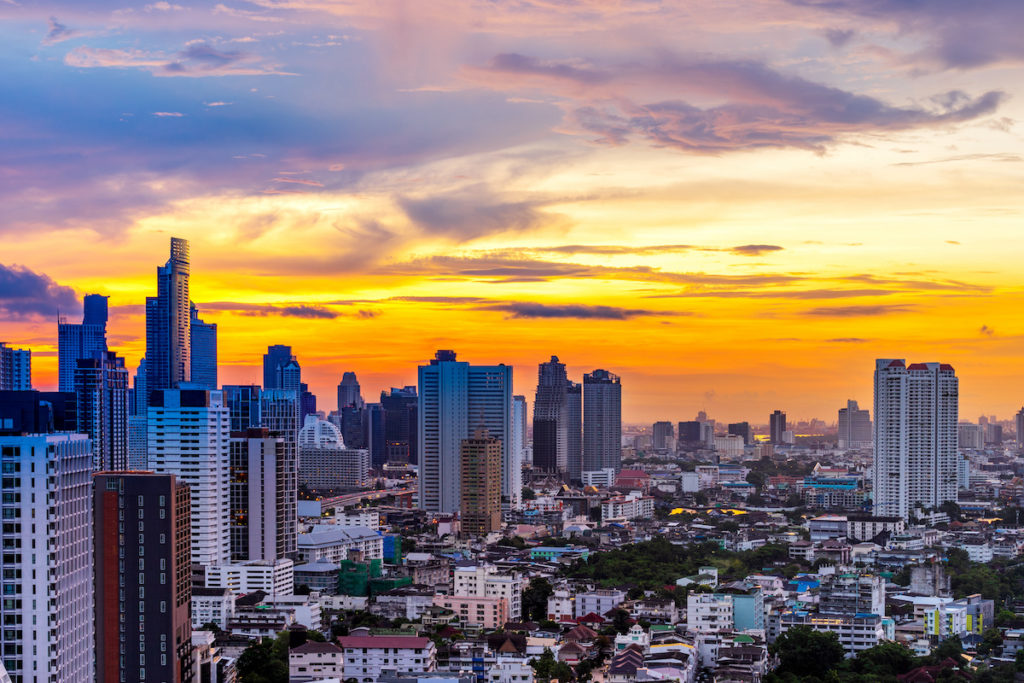 In this blog, we'll offer a practical 5-step guide to help you navigate the travel logistics of traveling to Kenya from the US. We will cover:
Finding cheap flight deals to Nairobi and choosing the right airport; 
Getting your visas and other important documents sorted; 
Planning your trip with the right accommodations and transport options; 
Exchanging your US dollars for Kenyan shillings; 
Staying safe while traveling to Kenya. 
Follow our guide and enjoy a smooth journey to beautiful Kenya.
Step 1. Finding Affordable Flight Deals & Choosing the Right Airport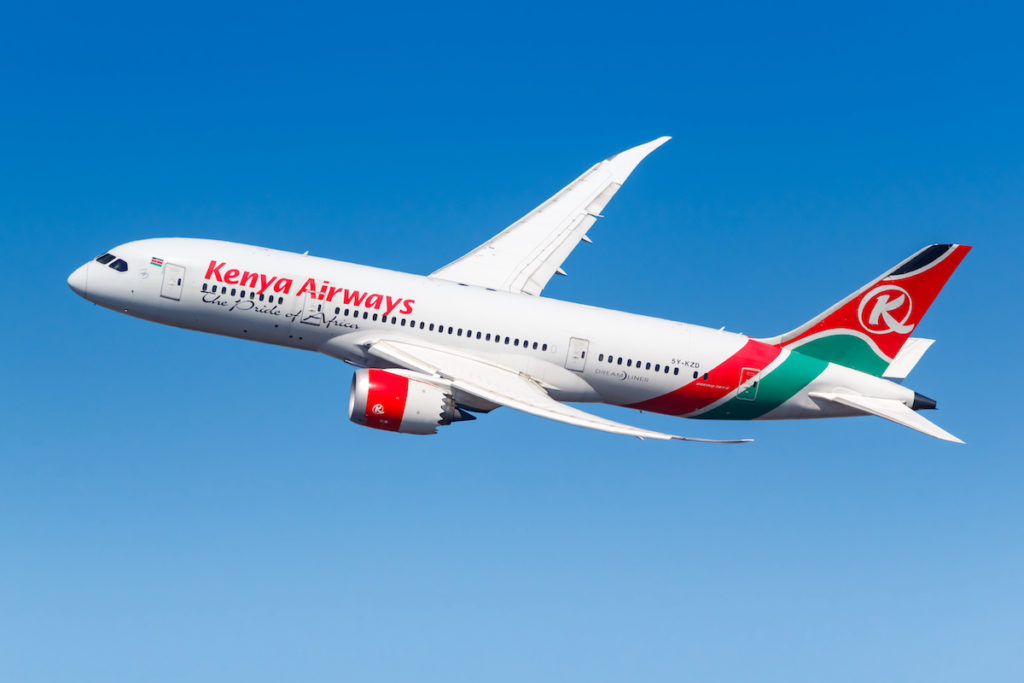 While there are two airports in Nairobi, Jomo Kenyatta International Airport is the one you'll likely be traveling to. In fact, it is one of the biggest airports in Africa.
Because Jomo Kenyatta is a large international hub considered the gateway to East and Central Africa, this is the airport with the cheapest flights to Kenya. Nairobi's second airport, Wilson Airport, serves domestic destinations in Kenya. The second largest airport in the country is Moi International Airport in Mombasa.
If you're looking to find cheap flights to Nairobi, then you'll probably be making a connection in Europe or another African country. If you're flexible, you may find cheaper tickets to Nairobi if you make a layover at Moi International. Check online booking websites to see what options are currently available or call ASAP Tickets and have an agent provide you with a free quote. 
In our experience, flying directly to Jomo Kenyatta will usually offer the cheapest flight. However, there are some very affordable flights from Moi International to Wilson, so don't rule out Wilson airport as an option. 
You might also want to check The Ultimate Guide to Flying with Kenya Airways as this airline has one of the most convenient connections and affordable airfares for flights to Nairobi.
Step 2. Getting Your Visas and Other Important Documents Sorted Out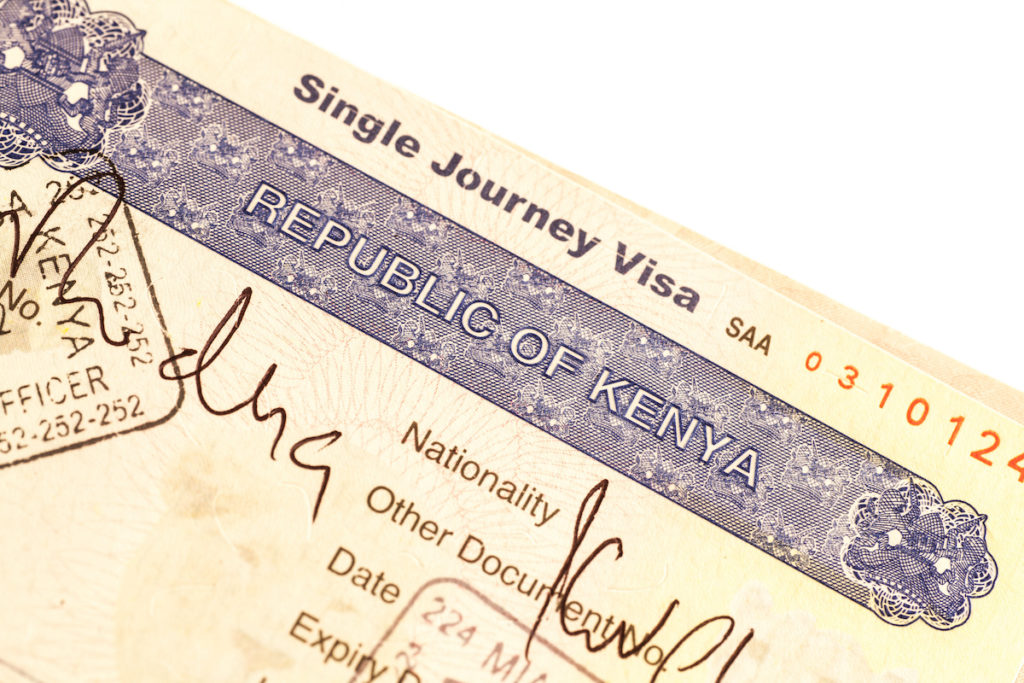 Kenya has made it easy for travelers to visit the country. Kenyan visa requirements for US citizens are the same as for citizens of other countries: you need to apply for an e-visa before your trip by visiting https://evisa.go.ke/. A single-entry visa will set you back $51, but the great news is that you don't need to visit an embassy or consulate. The visa application process for Kenya is handled entirely online.
Kenya has two basic requirements to issue the e-visa: your passport needs to be valid for at least six months upon departure, and you need to have a return ticket. If you're not traveling on business or to visit family, you'll also need to submit your hotel reservation information and your expected itinerary.
For travelers aged 12 and above, Kenya still requires full Covid-19 immunization with a WHO-approved vaccine, or a negative PCR test taken at least 72 hours prior to departure.
If you're traveling to Kenya from the US via Europe, then you won't need a yellow fever vaccination. However, if you enter from a country at risk of yellow fever, such as Cameroon, Nigeria, and Senegal (for a full list, visit the CDC website), you need to be vaccinated. If you transit through an at-risk country and are there for fewer than 12 hours, then you are exempt from the vaccine requirement.
Step 3. Planning Your Trip with the Right Accommodations and Transportation Options
Accommodation in Nairobi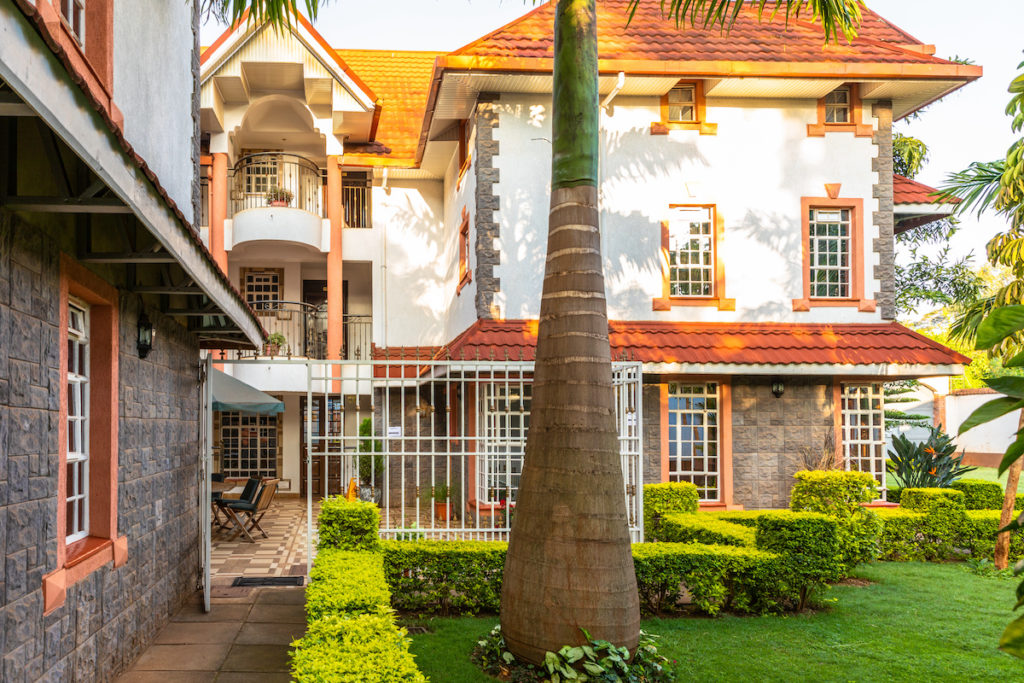 Next up on your traveling to Kenya from the US to-do list – the right accommodation. After all, this is where you get to relax and prepare for the following day in your journey. The great news is that Nairobi offers options for all types of travelers. There are many wonderful hotels, including international ones such as Best Western and Crowne Plaza, as well as smaller local ones, offering just as much value. 
There are also many serviced apartments ranging from budget to luxury options. Check online hotel booking websites to see the options available to you. A way to save on accommodation in Nairobi is to book a flight and hotel deal.
Nairobi's hotels and apartments are spread across the city, so you have a choice of neighborhoods and prices ranges. The neighborhoods we suggest you consider are:
Central Business District (CBD). The CBD is an excellent location with many attractions and easy access to transport. The area has hotels in the upper-range all the way to the lower price range.
Milimani. This neighborhood is at the heart of Nairobi and is a great area to live in but may be costlier than other neighborhoods. It's also a short walk away from the CBD.
Kilimani. This area has cheaper accommodation than Milimani, and you'll find lots of great restaurants here. There is convenient bus transportation to the CBD from here.
Upperhill. This area is home to the city's 5-star and 4-star hotels and will have the most expensive accommodation. It's a great area to stay, if you are ready to fork out the high price it commands.
While Downtown Nairobi has a lot of hotel options, we don't recommend inexperienced Kenya travelers stay here. It's a crowded and busy area where you'll need to be extra careful.
Transportation in Nairobi 
Nairobi is not a huge city. Many travelers spend most of their time in the CBD, but the city's attractions are dispersed throughout Nairobi. So, you will need to use transportation in Nairobi to travel between different attractions and neighborhoods.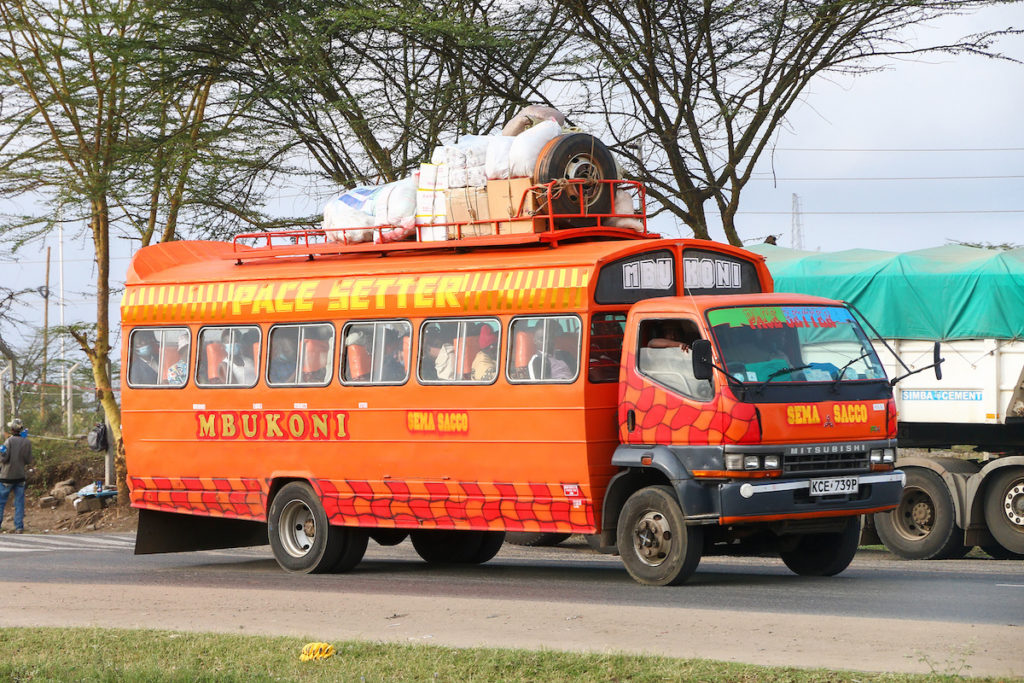 Like many cities in Africa, Nairobi has a minibus system (they are called matatus) which is preferred by locals, but it often gets overcrowded and may be unsafe for tourists. Taking the bus is a safer and more comfortable choice with more space and fewer crowds.
However, we suggest using ride-sharing apps such as Uber and Bolt: drivers need to pass background checks and keep their cars up to standard. You're also likely to pay less than for traditional taxis in the city.
Traditional taxis, marked with a yellow stripe, may also be used. But keep in mind that they often lack meters, so agree on a price before getting in. This is the reason we recommend using apps for your transportation in Nairobi.
Finally, if you enjoy driving, you can also rent a car at Jomo Kenyatta International Airport. But be aware that Nairobi streets do get busy. Starting at around 4:30 pm, you are likely to get stuck in some heavy traffic.
Step 4. Prepare to Spend: Travel with International Payment Cards and Kenyan Shillings – Where to Get Kenya's Currency
Traveling to Kenya from the US also involves some potential financial questions. Kenya's currency is the Kenyan shilling. While you may use international credit and debit cards at major hotels and attractions, you will still need cash for your daily spending. Because Kenya still has an economy with a lot of cash in circulation, cards won't be accepted everywhere.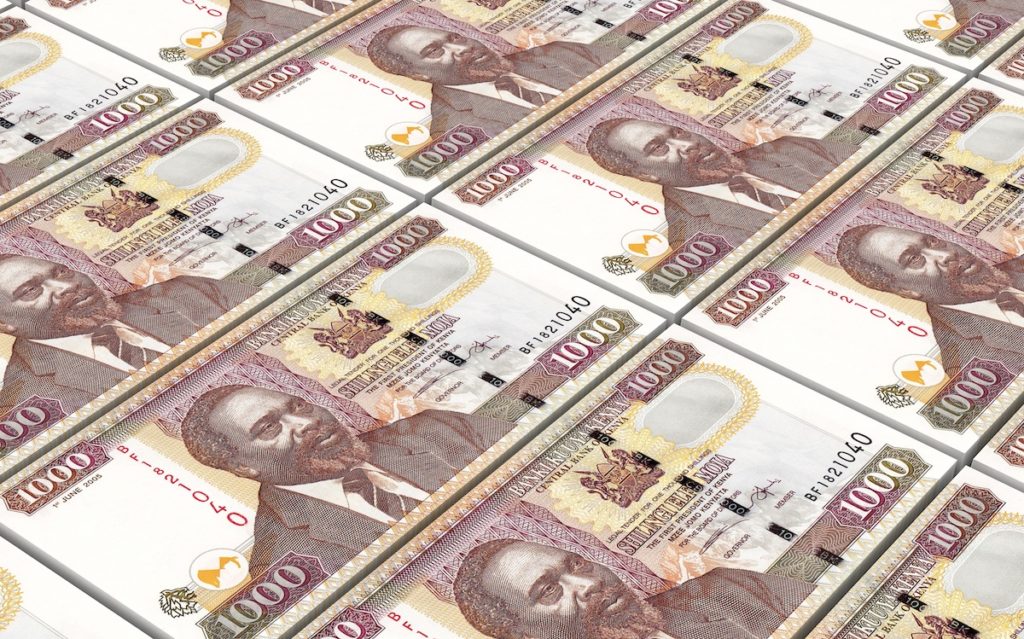 Also, check with your bank to make sure your cards will work in Kenya. Some debit cards may not function. Credit cards might have a restriction on foreign spending, which you can lift, so it's best to let your bank know you'll be traveling to Kenya.
We don't recommend exchanging money at the airport as you'll get an unfavorable rate. You could exchange a small amount to start or withdraw some money from your bank account through an ATM (the exchange rate is usually more favorable this way). Another possibility is buying some Kenyan shillings in the US, prior to your trip. Check with your bank and local money exchanges – depending on where in the US you are located, they may need a day or two to get the amount you ask.
Once you make it to town, look for one of the official money exchanges or visit a bank. Exchanging your dollars on the black market is not safe: in the best of scenarios you'll get a bad rate, but you may also be offered counterfeit money or may simply get robbed.
Step 5. Staying Safe While Exploring the Country – Tips & Advice from Experienced Travelers
The city of Nairobi and Kenya as a country are safe travel destinations if you follow some basic safety trips for travelers:
As already mentioned, when it comes to transportation in Nairobi and other Kenyan cities, ride-sharing apps are one the safest options. 
At the airport, don't accept a ride from a stranger. It's best to arrange for a hotel transfer or use one of the official taxis at the airport. 
Pickpocketing occurs in tourist areas, so be vigilant with your valuables and never leave them unattended. If possible, store your valuables in several places; in case you fall victim to a thief, you won't lose all your cash and cards. 
Don't accept food or drinks from strangers. Tourists have been drugged and robbed in the past. You also should avoid leaving your drinks unattended. 
If you're driving a rental car, then don't leave your valuables inside it when you park. 
Be careful with placing valuables in your backpack: the front pocket is a prime target for pickpockets. If you decide to place your phone or cash inside a backpack, then it's safer to carry it on your front. 
Keep in mind that the Kenyan government has banned same-sex marriage and can legally punish homosexual acts with up to 14 years in prison. Most Kenyans won't mind your personal life, but it is prudent to avoid public displays of affection. 
A common scam is to stop tourists on the street asking for help or a question, only to have them robbed. It's best not to get involved with strangers on the street and simply keep walking. 
If you go on a safari in Kenya, you need to follow your guide's instructions. The guides are there to help you enjoy the safari and to keep you safe. 
Summary
With the right planning, your trip to Kenya is sure to be a pleasant experience. Remember to check that your passport is valid for at least 6 months. Choose flights and accommodations that fit your dates and budget.
Don't forget to apply for Kenya's e-visa online and get tested for Covid-19 if you're not vaccinated. Make sure you have money available on your international payment cards or bring enough cash to cover the entire trip.
Finally, make sure to reach out to our experts for affordable tickets to Nariobi. Call us toll-free at (844) 300-7983 for 24/7 service by live travel agents.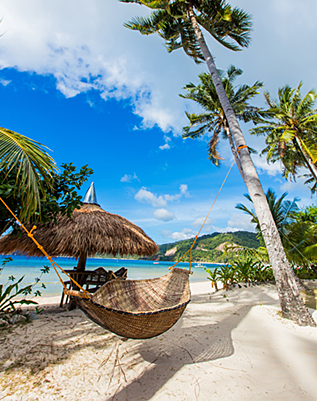 Get it right to your inbox by subscribing to ASAP Tickets weekly emails featuring the hottest flight deals from US to the .
Massive savings • Unsubscribe at any time.
You were sucessfully subscribed
Please check your inbox to confirm the subscription