As the travel restrictions are lifted for vaccinated US citizens, the demand for cheap flights to Manila and other cities in the Philippines has rocketed!
Manila, the capital city of the Philippines, is a bustling metropolis full of culture and life. With a population of 1.78 million, it's the country's largest city and a popular tourist destination.
Whether you're looking for a place to relax and take in the sights or a more adventurous traveler looking for a unique experience, Manila has something for everyone.
From traditional Filipino cuisine to world-class shopping centers, there's plenty to do and explore. But how do you get to Manila, and what can you do when you get there? This guide will provide travel tips, facts, and more, to help you make the most of your trip to Manila. Plus, you'll learn how to find cheap flights and great deals on hotels and activities.
Travel Tips for Manila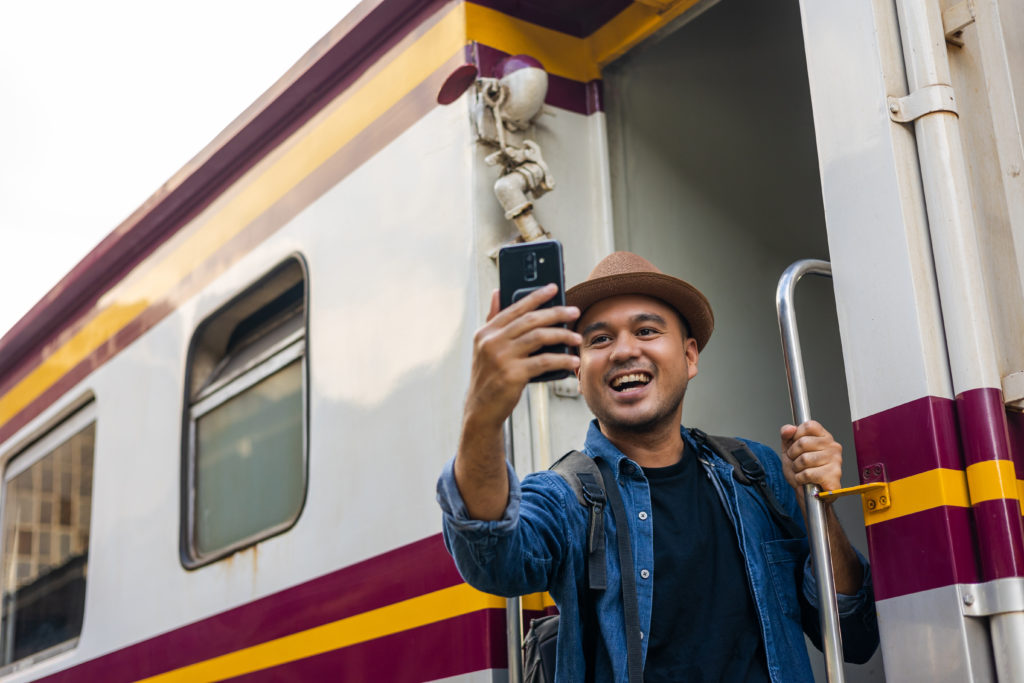 Before you even decide to travel to Manila, there are a few things you should know.
First, the weather in Manila is generally warm and humid, and it does get sweltering, especially between February and June. Stay hydrated and wear appropriate clothing, including shoes,
Secondly, you should also learn some basic Filipino words and phrases, as English is not the primary language spoken in Manila. Luckily, most people do speak English, so you won't have too much trouble communicating.
Thirdly, Manila has a high crime rate, so you should be extra careful with your belongings and watch out for pickpockets. You might consider keeping a small amount of cash in a money belt to keep it safe while exploring.
Thirdly, Manila is a cheap city to travel to, and it's easy to find cheap flights, hotels, and other travel expenses.
Where to Find Cheap Flights to Manila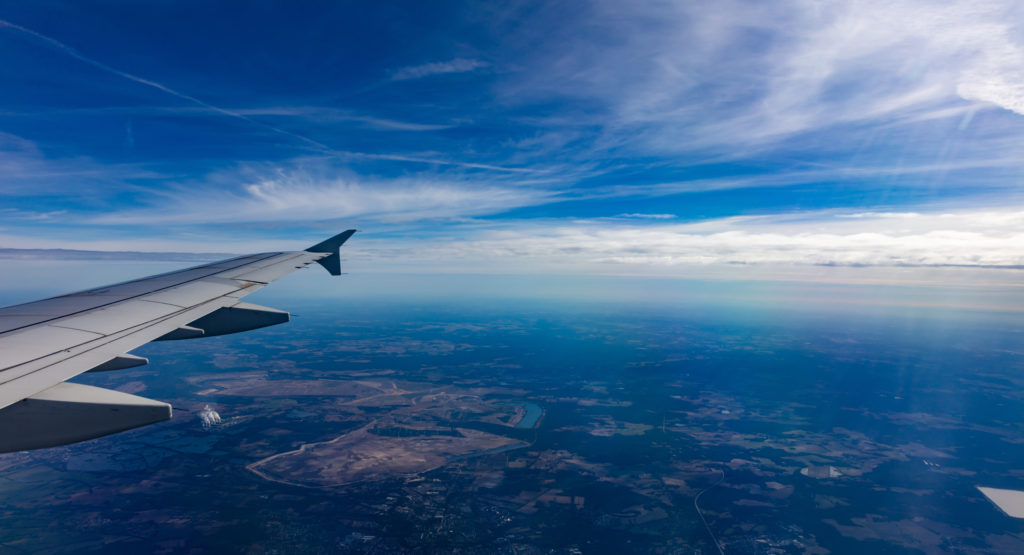 Finding the best flight deals to Manila is easy if you know where to look. Online travel agencies are a great place to start, as they offer a wide variety of flights to Manila from all over the world.
To find the best flight deals to Manila, you should also check flight comparison websites like asap tickets, which let you search for flights across various airlines and booking deals.
If you're looking to save even more money, you may consider flying to Manila from a nearby city in Southeast Asia, Such as Bangkok or Ho Chi Minh City. You can often find cheap flights from these cities to Manila, and you can even extend your trip and visit more cities in Southeast Asia by connecting through Manila.
Which Airlines Fly to Manila?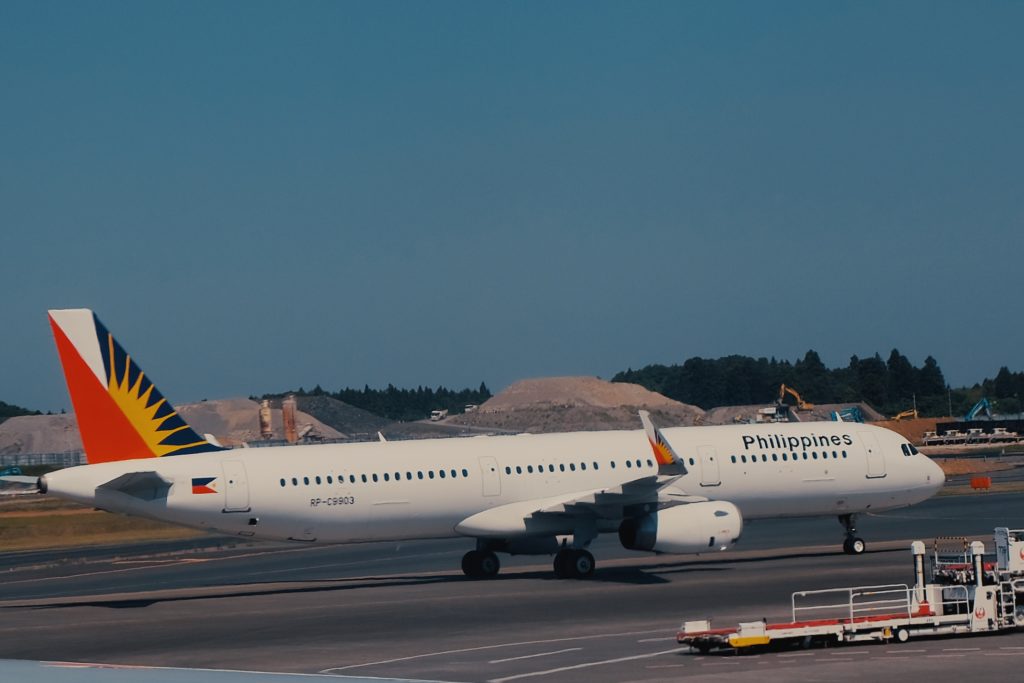 If you're wondering whether it is possible to find cheap flights for international destinations, let us tell you, ASAP Tickets agents can access over 200 of the most popular airlines. However, our customers' chosen airlines for are:
– Philippine Airlines is the country's flag carrier and a reliable choice for travelers to the Philippines. They offer direct flights to Manila, Cebu, and other major cities and a wide range of domestic destinations. Philippine Airlines also has a frequent flyer program and offers excellent customer service.
Cebu Pacific – Cebu Pacific, the largest budget airline in the Philippines, is an excellent choice for budget travelers. They offer direct flights to major cities like Manila, Cebu, and Davao at much lower prices than other airlines. They also offer a wide range of domestic destinations and flights to Singapore, Hong Kong, and Macau. Cebu Pacific also offers excellent customer service and a frequent flyer program.
AirAsia – AirAsia is one of the most popular airlines in the Philippines, offering flights to major cities like Manila, Cebu, and Davao. They offer both direct and connecting flights, as well as a wide range of domestic destinations. AirAsia also offers excellent customer service and a frequent flyer program.
Cathay Pacific – Cathay Pacific is a popular international airline that offers direct flights to Manila and Cebu from Hong Kong and other major cities in Asia. They also offer a wide range of domestic destinations, excellent customer service, and a frequent flyer program.
Emirates – Emirates is an excellent choice for travelers looking for a luxurious flight experience. They offer direct flights to Manila and Cebu from Dubai and other major cities in the Middle East. Emirates also offers a wide range of domestic destinations, excellent customer service, and a frequent flyer program.
For more details check out our blog
Interesting Facts About Manila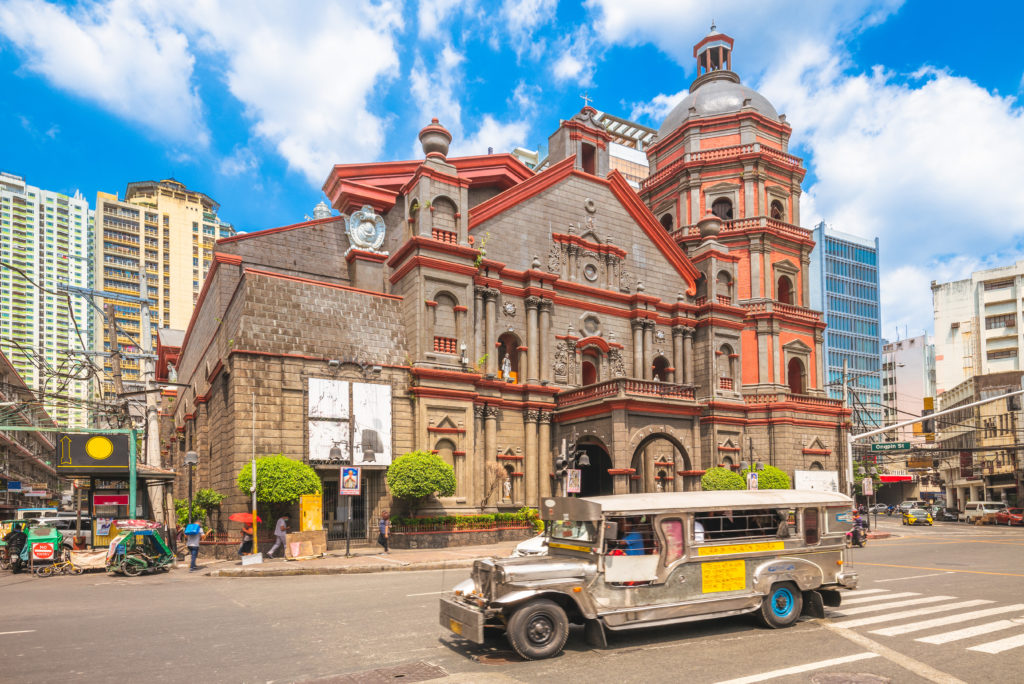 Manila is known for its Spanish architecture and culture, as Spain occupied the Philippines for 333 years. You can see this in the architecture and the city's many Catholic churches.
The Manila Zoo is one of the most iconic tourist attractions in the city. You can find everything from orangutans to giraffes at this zoo, and it's known for being one of the few zoos in the world where you can swim with dolphins.
Rizal Park is the most popular park in Manila, and it's a great place to catch some beautiful views of the city. You can also visit the nearby National Museum of the Philippines to learn more about Filipino history and culture.
The world-famous Mayon Volcano is located in Legazpi, about 100 miles from Manila.
The Chinese influenced the cuisine in Manila, which includes foods like adobo, pancit, and lumpia.
Travel Dates: When the Flights to Manila Come Real Cheap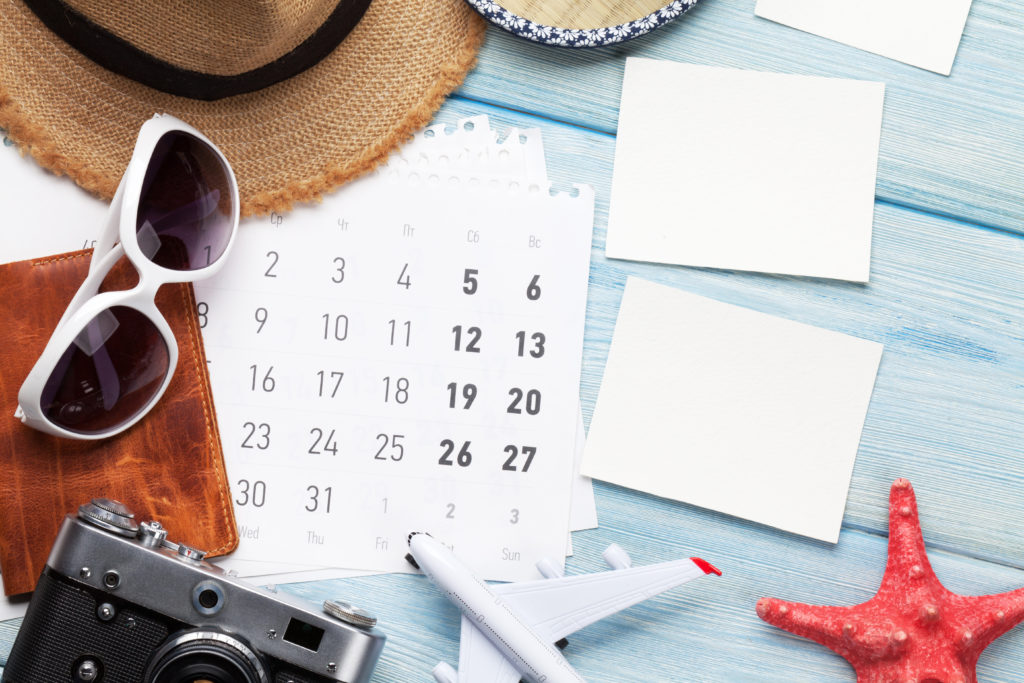 The cheapest month to fly to Manila with ASAP Tickets is January. The most expensive travel month to Manila is in May.
The weather in Manila is generally warm and humid throughout the year, with temperatures averaging between 75 and 90 degrees Fahrenheit.
The best time to visit Manila depends on what you're planning to do. If you want to relax, visit during the cooler months between November and February. This is also the best time to take advantage of great shopping deals.
Similarly, if you're looking to catch the annual Sinulog Festival, you'll want to visit in the early months of the year when the weather is still cool.
If you're looking to catch a glimpse of the country's rich cultural heritage, visit in July when the city hosts the spectacular Philippine Festival.
You can also catch the stunning beauty of the Tarlac Flower Festival in February and March.
And, if you're interested in exploring the unique biodiversity of the Philippines, visit the city between April and June, when the weather is warm but the crowds are minimal.
If you are looking to book flights to Manila, 61% of flights to Manila were booked less than 90 days in advance.
What are the Best Airports to Depart From?
ASAP Tickets customer's most popular departure cities are:
Los Angeles
San Francisco
New York
The best airport to fly to in Manila is Ninoy Aquino International Airport; you can find out everything you need to know from our blog, Manila International Airport Guide. However, you can ask your travel agent for smaller available airports to save even more.
How Much is a Plane Ticket to Manila? on a Cheap Flight?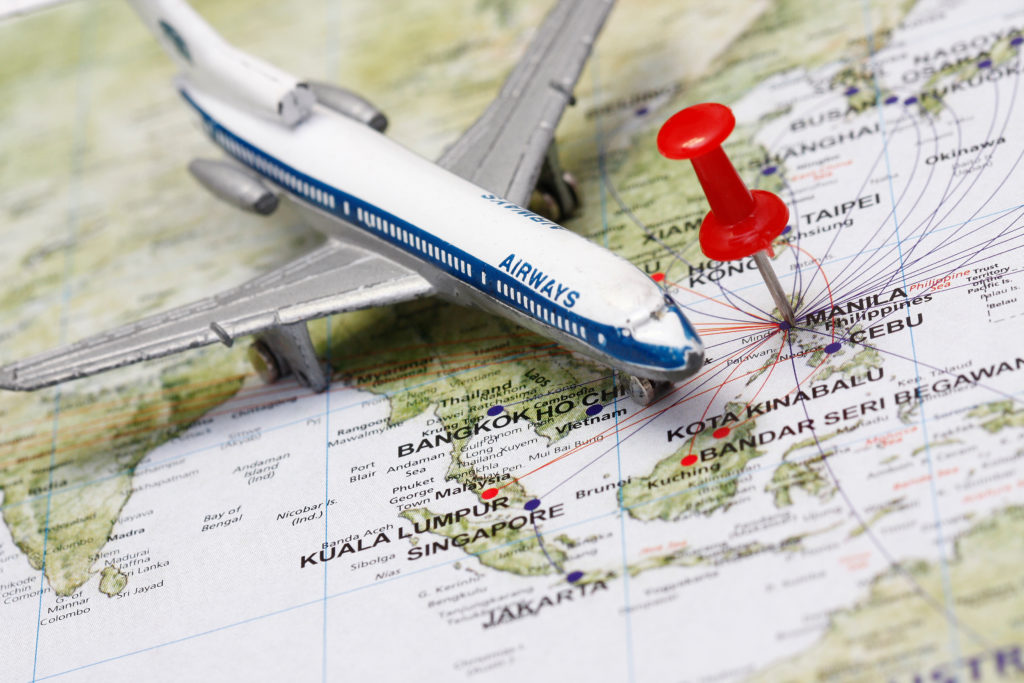 Manila is accessible year-round via air, with several airports serving the city. There's the Ninoy Aquino International Airport (NAIA), serving the country's capital, and the Mactan-Cebu International Airport, serving the island of Cebu.
The cost of a plane ticket to Manila will depend mainly on when you're visiting and the airport you're flying into and out of.
During peak travel months, you can expect to pay a little more. During off-peak travel times, however, you can score cheaper flights.
If you know where you want to go and when you can use a travel fare prediction tool to get an idea of what you might pay.
Where to Stay in Manila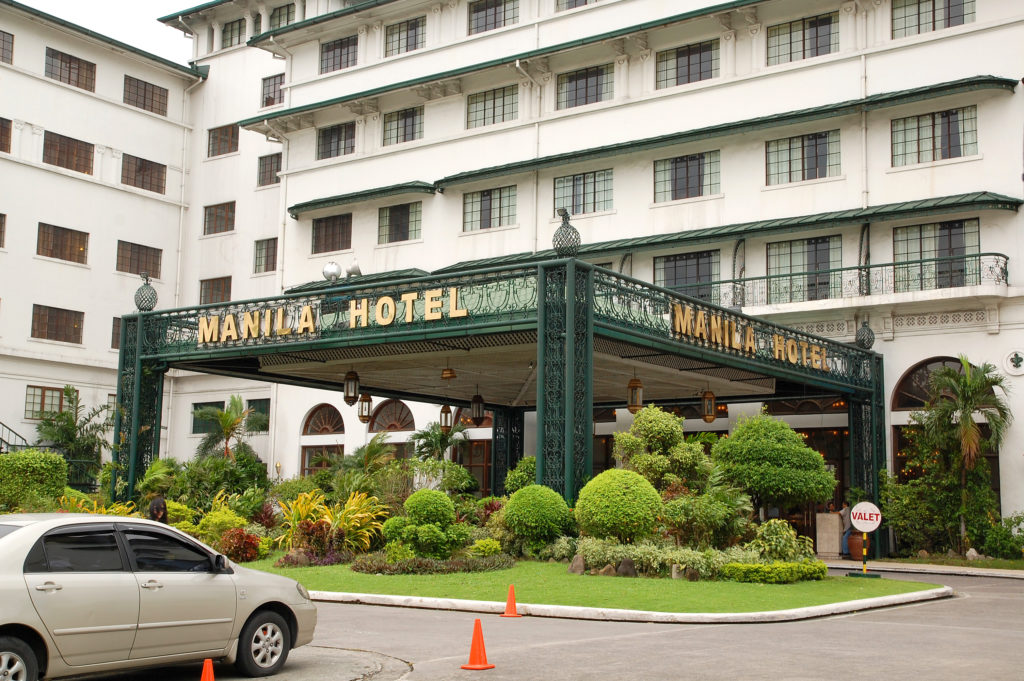 Finding the best places to stay in Manila can vary depending on your budget and travel style.
If you're looking for the best luxury hotels in Manila, you'll find plenty of options, like the Mandarin Oriental Manila, The Peninsula Manila, and Shangri-La's Makati.
If you're looking for a more budget-friendly option, you can stay at a hostel, like The Wild Manila, or a budget hotel, like hotel 81, which are generally inexpensive and great options for solo travelers.
If you're traveling with a group, you may want to consider renting an apartment or booking a group hotel.
There are a few websites you can use to find group hotel. You can also use a website to find great apartments in Manila, which can be a great option for large groups or families.
Places You Can Visit Near Manila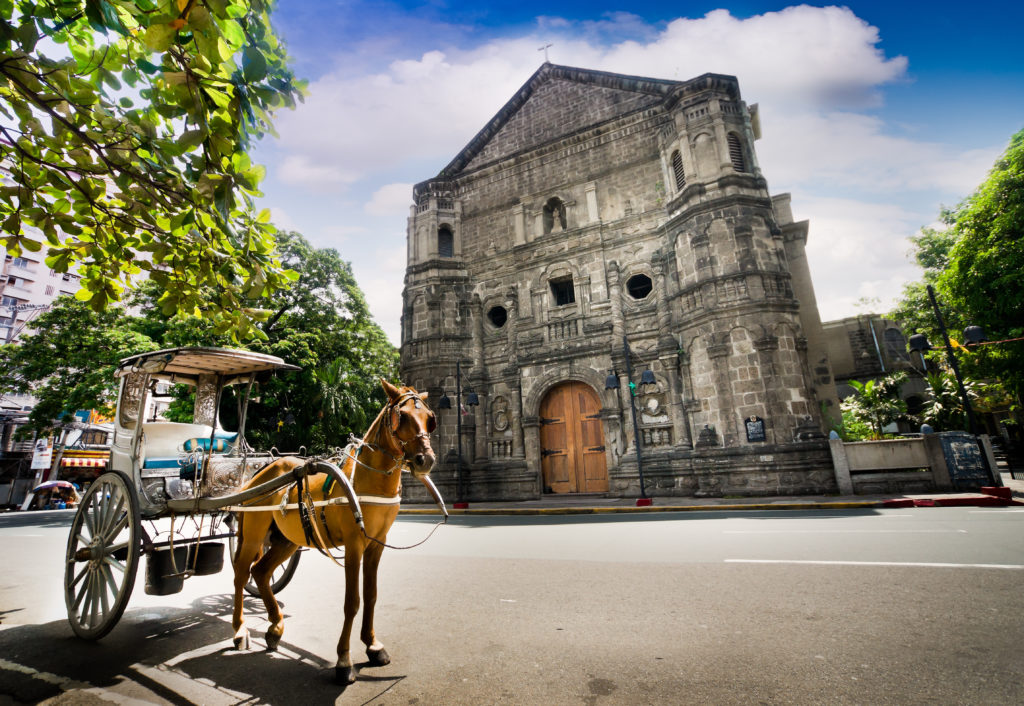 The Philippines is full of exciting destinations, and when it comes to traveling from Manila, the options are almost endless. Whether you're looking for a beach getaway, a cultural tour, or an adventure, there are plenty of unique places to explore right in your own backyard.

If you're in the mood for a beach vacation, head to Boracay Island. This stunningly beautiful island is known for its powdery white sand and crystal-clear waters. Spend your days relaxing on the beach, snorkeling, and exploring the nearby caves. For an even more luxurious experience, check out the nearby Amanpulo Resort.
If you're looking for a cultural experience, head to the city of Vigan. This city is a UNESCO World Heritage Site known for its centuries-old Spanish colonial architecture. Spend your days exploring the cobblestone streets and admiring the beautiful churches and plazas. Taste some of the city's unique cuisine and check out the local handicrafts.
If you're looking for adventure, head to the nearby island of Palawan. This paradise island is known for its lush jungles, stunning beaches, and incredible wildlife. Take a boat ride to explore the nearby islands, go diving and snorkeling, or take a hike in the jungle. For a truly unique experience, consider taking a tour of the world-famous Underground River.
Cuisine in Manila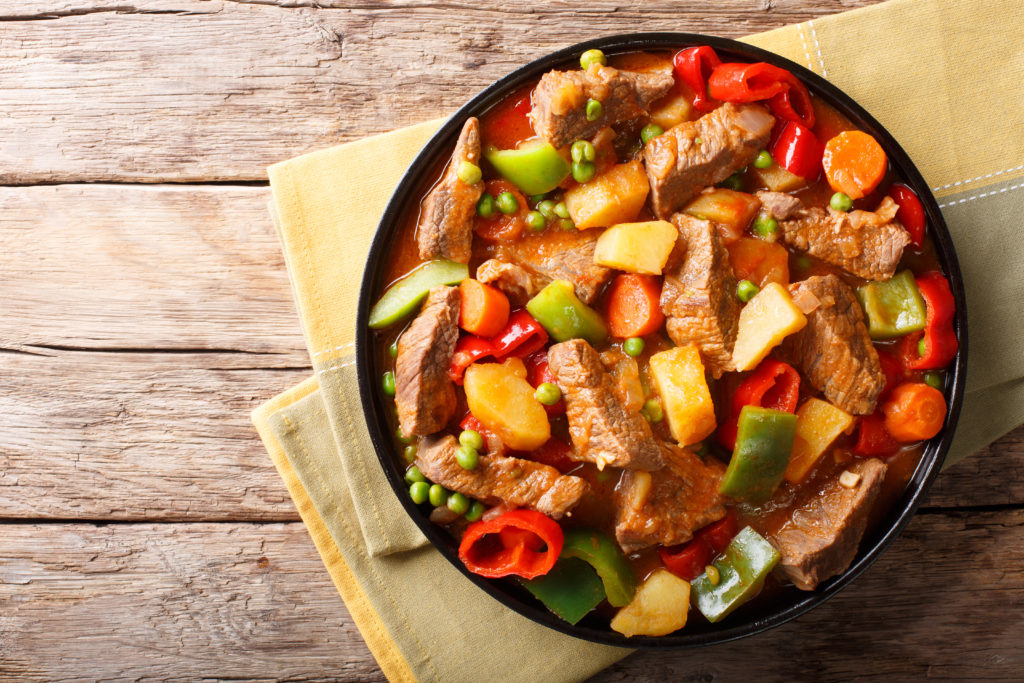 Manila has a wide variety of Filipino delicacies, ranging from seafood to rice and meat dishes. Some iconic Filipino dishes include adobo, sinigang, kare-kare, lechon, and pancit.
You can find these, and many other authentic dishes, at a Filipino restaurant or even a food stall in the city. You can also make Filipino food at home if you want to save money. The following are some of the most popular Filipino dishes:
Adobo – This popular Filipino dish consists of chicken or pork braised in soy sauce, garlic, bay leaves, and vinegar.
Sinigang – This sour, tamarind-based soup contains vegetables, fish, or pork.
Kare-kare – This Filipino dish is made from vegetables, meat, and peanuts cooked in a peanut-based sauce.
Lechon – This roasted stuffed pig is a popular Filipino dish served during special occasions.
Pancit – This Filipino noodle dish is made with various ingredients, including seafood and vegetables.
Shopping in Manila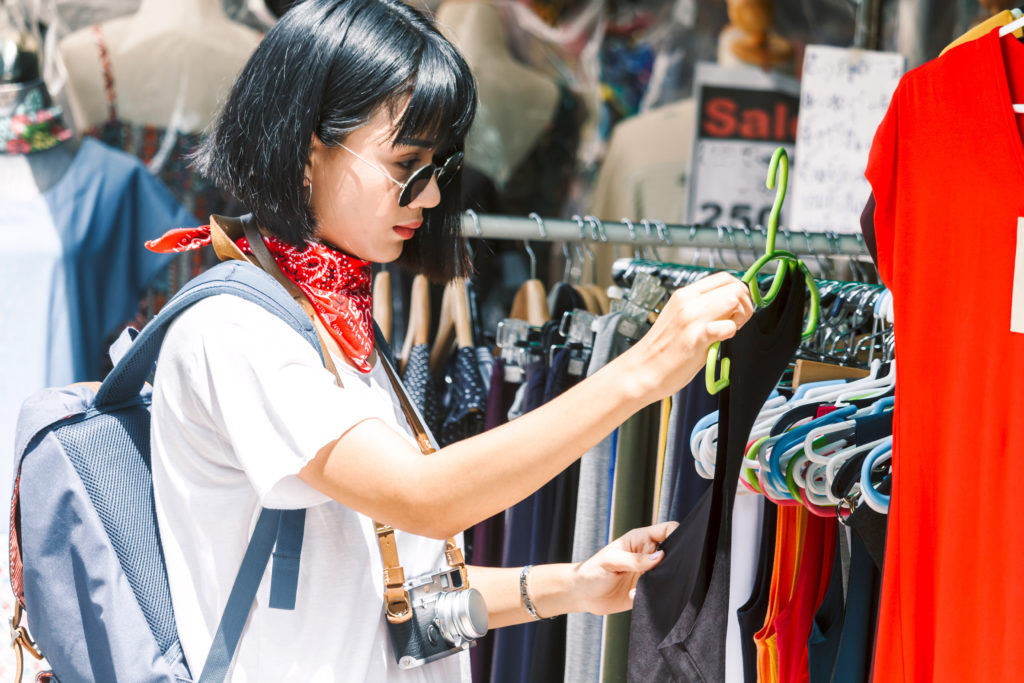 Manila has a large shopping area, the Escolta, full of old-time shops, markets, and malls.
If you're looking to shop for authentic Filipino souvenirs, visit the Binondo district, known for its Chinese goods and souvenirs.
If you're looking for more Western products, visit the nearby Ermita district, which has plenty of shopping centers and malls, like SM City Manila and Eastwood City.
If you're looking for a more local shopping experience, you can visit one of Manila's many street markets, like the Greenhills Carpark Market or the Divisoria Night Market.
Manila is also home to major shopping brands, like the SM Store and Ayala Mall.
If you're looking for more luxury goods, you can visit the nearby Makati district, which is home to a large shopping center called the Ayaland, a new shopping building called the SM Collective, and a few luxurious malls.
Transportation in Manila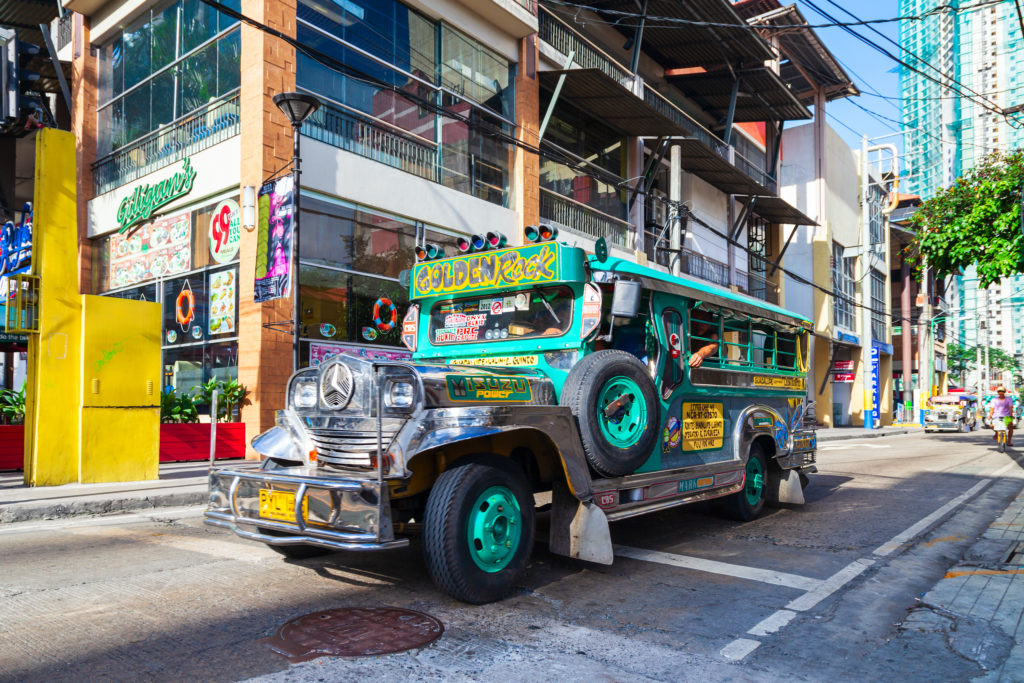 You can get around Manila pretty easily by taxi or via public transportation. Taxis are a quick and easy option, and you can hail one at the airport, in the street, or at a hotel.
Buses are an excellent option for getting around Manila and other cities in the Philippines. You can hop on a bus at designated stops or a boarding house, known as a "sari-sari store."
You can also take the MRT, or Metro Rail Transit, which runs from North to South Manila and links to other cities in the metro area.
Finally, Manila has plenty of taxis and jeepneys, which you can use to get from one place to another, as well as many other modes of transportation and options.
Keep in mind, however, that Manila traffic can be crazy, so you may want to factor in extra time for your ride.
Cultural Experiences in Manila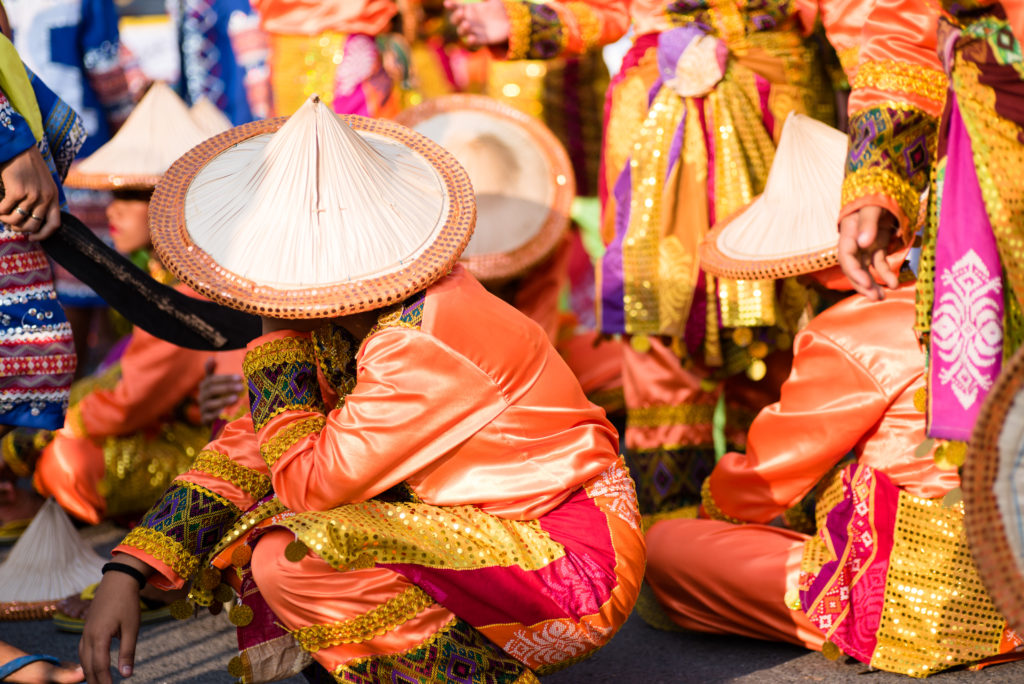 Manila has plenty of cultural experiences to offer travelers and history buffs alike.
Be sure to visit the National Museum of the Philippines, the Chinese Cultural Center, and the Bangko Sentral ng Pilipinas Museum.
Explore the country's rich history at the Museo de Filipinas, including the Filipino-American War. Take in the stunning architectural beauty of the Metropolitan Church and the extravagant Sampaguita Gardens.
Visit Intramuros, a walled city once the center of Manila and now a UNESCO World Heritage site, and see the iconic Baywalk.
And, if you're looking to immerse yourself in Filipino culture, you can visit a traditional Filipino house and experience Filipino hospitality first-hand.
Nightlife & Entertainment in Manila
Manila has plenty of nightlife and entertainment options for travelers, no matter what type of scene you're looking for.
If you're looking to party, head to Malate, where you'll find bars and clubs offering live music, DJs, and karaoke.
If you're an adventure-seeker, you can head to Makati, where you'll find pubs, clubs, and bars that cater to a more sophisticated crowd.
For something a little more unique, check out the area around Chinatown, where you'll find authentic Chinese restaurants and bars, and Binondo, where you can find bars and clubs catering to a more Filipino-oriented crowd.
Manila also has plenty of shopping areas, such as the Fort Strip, where you'll find plenty of shopping and entertainment options.
And, if you want to catch a show or see a great performance, check out CCP or the Cultural Center of the Philippines.
ASAP Tickets Manila Travel Facts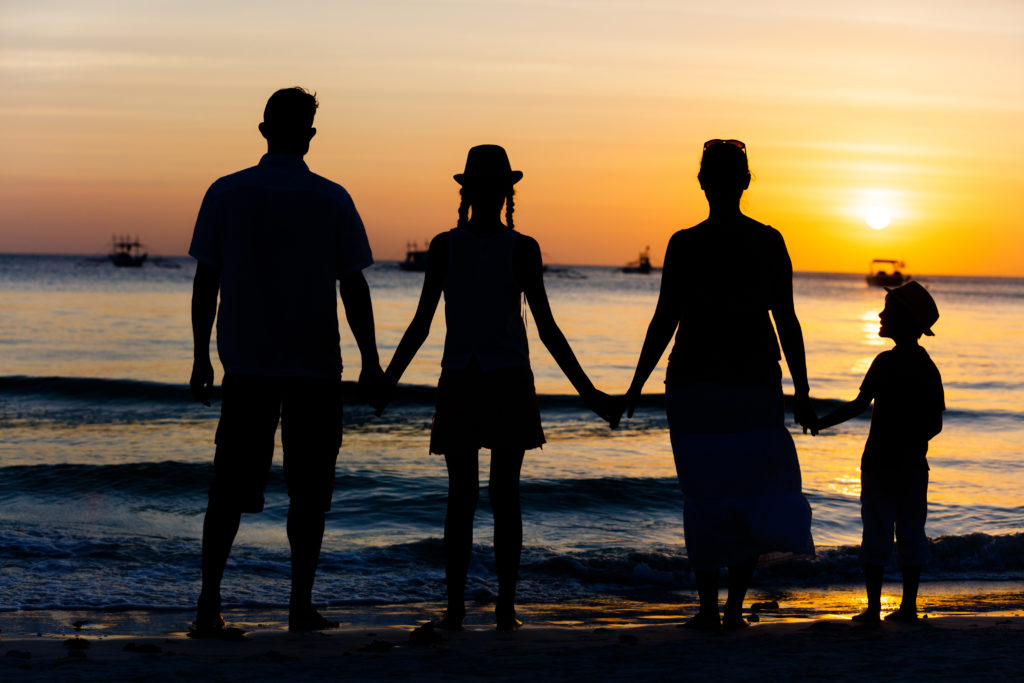 One of the frequently searched questions asks, is Manila family friendy?
From our side, statistics show that 37% of Manila travelers traveled with a partner or with kids, and 45% of Manila travelers are between 30-64 years of age.
There's no dearth of activities in Manila, whether you're an adventurous traveler or someone who prefers a more relaxed experience.
Whether you're looking for a bit of culture, you're keen to explore the city's rich history, or you're simply looking to relax and unwind, Manila has something for everyone.
How can ASAP Tickets find cheap flights to Manila?
ASAP Tickets Travel Agents have an extensive variety of specially negotiated contracts with airlines. Therefore, we can offer cheap airfares to Manila during any travel season. You can get a cheaper flight by shopping around and comparing prices at asaptickets, depending on where you're coming from. And you can experience all that Manila has to offer by visiting museums, touring sites of interest, and exploring neighborhoods.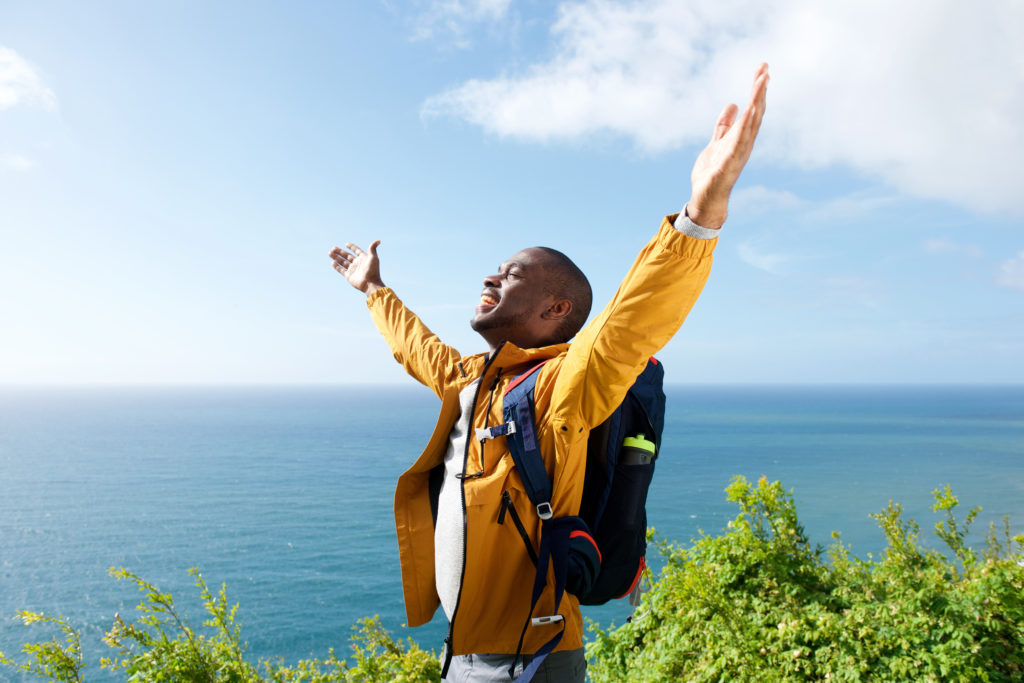 In the end, let us share a secret with you. ASAP Tickets has a sale on airline tickets to Manila for a limited time only. Avail of our cheap flight deals by, Contacting our agents at 844-300-7983. Discover our unpublished flight deals, and to take advantage of these bargains, book NOW!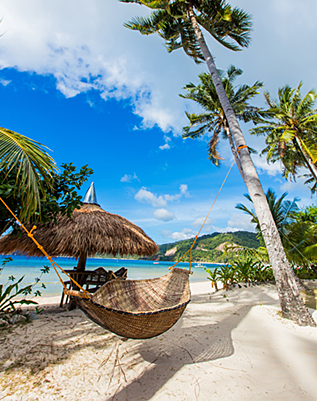 Get it right to your inbox by subscribing to ASAP Tickets weekly emails featuring the hottest flight deals from US to the .
Massive savings • Unsubscribe at any time.
You were sucessfully subscribed
Please check your inbox to confirm the subscription