Manila International Airport Guide: Everything You Need to Know
We've put together this Manila International Airport Guide for your information! Manila Ninoy Aquino International Airport (NAIA), also known as Manila International Airport, Manila Philippines Airport, or Manila Airport, or in Filipino: Paliparang Pandaigdig ng Ninoy Aquino is the busiest airport in the Philippines. Find out everything you need to know about this bustling airport, which saw over 45 million passengers in 2018.
---
About Manila International Airport
Manila International Airport serves Manila with international routes and domestic routes within the Philippines. The Ninoy Aquino International Airport gets its name from Senator Benigno Ninoy Aquino Junior. The airport is located ~4.3 mi (7 km) south of Manila city. Getting to NAIA from various parts of Metro Manila, in fact, is relatively straightforward. Travelers can use local bus, UBE Express, Point-to-point bus, city bus, jeepney, car or taxi. Furthermore, there are several VIP lounges at the airport for the use of business and first-class passengers, as well as holders of certain credit cards. Additionally, terminals 1, 2 and 3 have duty free shops and dining facilities, including a food court. All four terminals have free, unlimited Wi-Fi access. Moreover, some terminals have Christian chapels and Muslim prayer rooms. For emergency situations, luggage storage rooms and sleeping facilities are available in some of the terminals.

---
Airlines that fly to and from NAIA
Manila International Airport is a hub for Philippine Airlines, PAL Express, AirAsia Philippines, Cebgo, and Cebu Pacific.
Other airlines that use NAIA Airport are:
[table id=10 /]
Moreover, find out the best economy airlines that fly to the Philippines.
---
Terminals at NAIA
Manila Airport Terminal 1
Terminal 1 at NAIA serves most international flights to and from Manila. All international flights are serviced here except for flights operated by Cebu Pacific Air, PAL Express, Philippine Airlines, All Nippon Airways, Delta Air Lines, KLM Royal Dutch Airlines, Emirates Airline, Singapore Airlines, and Cathay Pacific Airways. The terminal was renovated in 2014.
In addition, if you have connecting flights in other terminals, you can take a free airport shuttle service to Terminals 2, 3, and 4, running 24 hours a day.
---
Manila Airport Terminal 2 (Centennial Terminal)
Terminal 2 at NAIA is only used by Philippine Airlines, for both international and domestic routes. On the left side, you will find the international section, and on the right is the domestic area. Arrivals are on the first floor and departures are on the second floor.
---
Manila Airport Terminal 3
Presently, Terminal 3 at NAIA is used for both international and domestic flights. Terminal 3 is the newest and the biggest terminal at Manila Airport. Keep in mind that arrivals are on the first floor and departures are on the third floor.
---
Manila Airport Terminal 4 (Manila Domestic Passenger Terminal)
Terminal 4 at NAIA is the smallest terminal and accordingly serves only domestic flights with smaller airplanes. Built in 1948, it's the oldest terminal at Manila Airport. The local carriers AirSWIFT, Cebgo, Philippine Air Asia, and Skyjet operate from Terminal 4.
---
Inter-terminal shuttle bus
Free shuttle bus service connects the terminals of NAIA and runs 24/7 every 15 minutes between Terminals 1, 2, 3, and 4. Additionally, travelers must process through immigration and customs to use the bus.
Additionally, find out more about getting to the Airport in our post How to Book Flights to Manila.
---
Contact Information
Lost and Found
iid@miaa.gov.ph – +63 2 877 1109 local 2870
Immigration Bureau
xinfo@immigration.gov.ph – +63 2 879 6017 / +63 2 879 6018
Passenger Relations
pao@miaa.gov.ph – +63 2 877 1109 local 3522 / 730
Terminal Security
tss@miaa.gov.ph – +63 2 877-1109 local 2814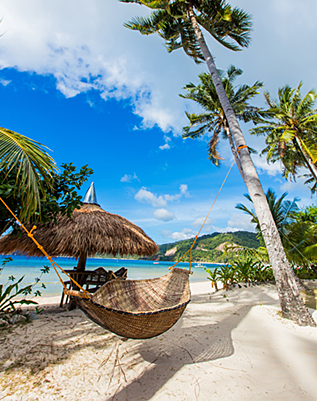 Get it right to your inbox by subscribing to ASAP Tickets weekly emails featuring the hottest flight deals from US to the .
Massive savings • Unsubscribe at any time.
You were sucessfully subscribed
Please check your inbox to confirm the subscription