Domestic tourism in the US is currently booming! Which is fantastic news for the 5.6m employees who work in the sector and the local businesses who rely on the industry for sustainability. Airlines have reacted swiftly in meeting the high demand for domestic flights, by offering cheap air tickets and travel deals. Their focus has been to console those who have cross-state commitments and to offer domestic travelers an affordable way to explore their own country. In this blog, we will be looking at the best travel deals around, along with the most popular domestic tourist destinations in the US.

1. New York, New York.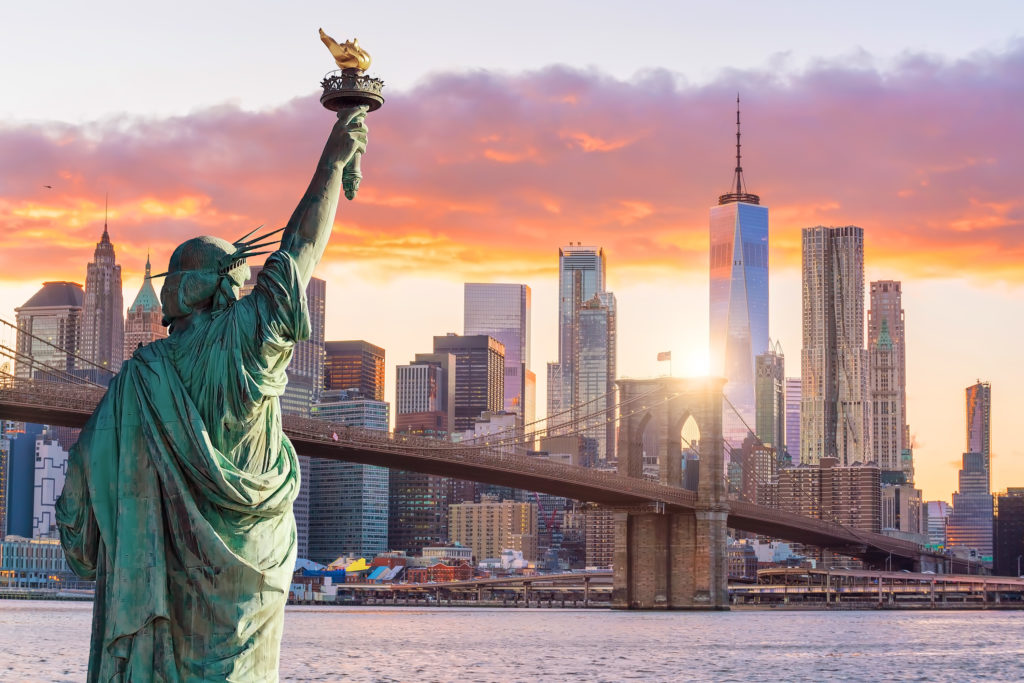 It's no real surprise to find out that New York is still the most popular destination for domestic flights, given what the city has to offer visitors even in these austere times. We suggest avoiding public transport and instead enjoy a ramble on foot around any of the Big Apples 5 diverse boroughs. Not forgetting to take the time to stroll across the Brooklyn Bridge into Manhattan. Of course, there is also the Empire State Building, Central Park, and the Statue of Liberty to take in on your journey! Also, Several NYC museums have reopened, including the famous Metropolitan Museum of Art.
Top 5 things to do in NYC right now

For foodies
Unique outdoor restaurant experiences have been set up all over the city, so be sure to check out Fifth's Rooftop bar with transparent heated igloos! Click here for all up-to-date restaurant news
Little Island
Keep your eye out in spring, because rising out of the Hudson River, Little Island will finally be open! With an amphitheater and maritime botanic garden, the artists in residence will be creating performances of this unique space.
Gallery hopping
Now that the city's art galleries are reopening, we recommend making the required reservations and spending the day at venues like David Zwirner, and Metro Pictures.
Staten Island cruise
Sea the city from The Staten Island ferry, operating 24 hours a day, seven days a week. The 25-minute ride boasts incredible views of New York Harbor, the Statue of Liberty.
Decided on what pizza reigns supreme!
Whether the best pizza is from Beyoncé's favorite Lucali, or Paulie Gee's Slice Shop, or a Sicilian square pie from L&B Spumoni Gardens, it's your duty to try them all and find out!
One-way domestic flights start for as little as $35 and $59 for round trips with ASAP tickets. For a full list of last-minute prices and departures dates click here

2. Los Angeles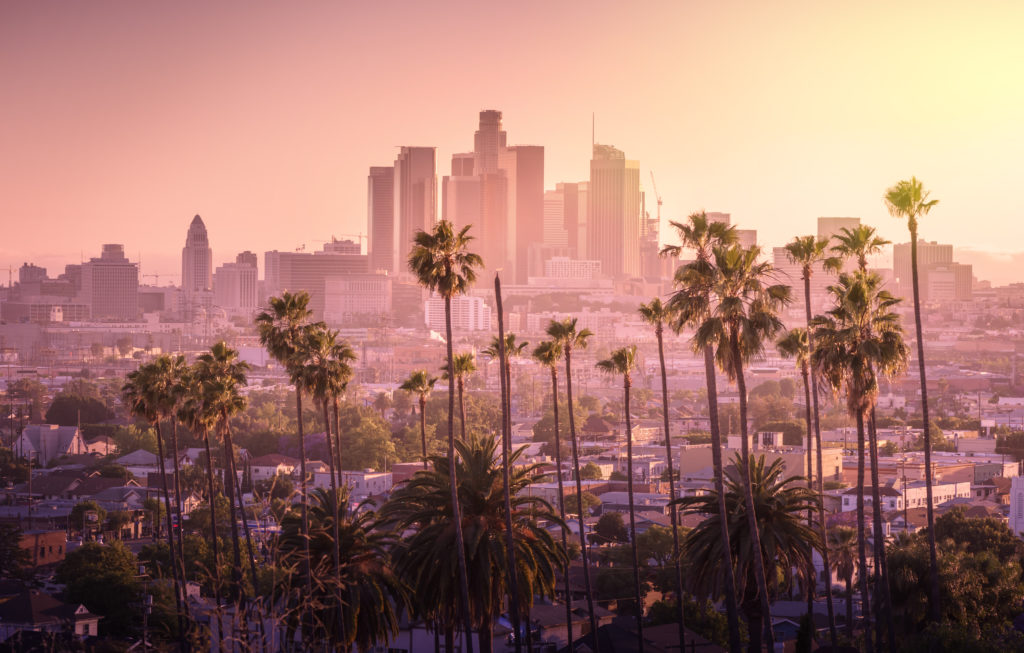 Number 2 on the list of the best places to travel domestically, L.A. is a fine choice if you want to break free and soak up the sun! As the weather rarely drops below the 70s all year round! The good news is L.A. County beaches are open for individual and family activities such as surfing, swimming, and kayaking. Even though Movie theaters and theme parks are currently closed, Museums, Zoos, and aquariums remain open for outdoor operations.

If urban rambling is your thing then head downtown and explore iconic areas such as Chinatown and Hollywood Boulevard, for classic architecture must-sees, visit the Getty and the Broadway Theater District. Remember to check the latest governmental and state department travel advice, before planning your trip.
Top 5 things to do in L.A. right now

Pop up Restaurants
Forest bathing
Every Saturday, in the LA County Arboretum and Botanical Garden, indulge in Japanese practice called shinrin yoku
Go to the drive-in theater
Santa Monica Airport on weekends; Electric Dusk Drive-In and Secret Movie Club's collaboration, Parking Lot Cinema. are all showing movies!
Visit the Zoo
The Zoo is running at a limited capacity, so book your tickets early! If you want to see blue-eyed black lemurs, western lowland gorillas, or Nigerian dwarf goats.
Visit LA's farmers' markets
With spring on its way, you can expect the farmers' markets to be in full swing offering, everything from obscure beans to every kind of tomato and berry! Perfect for picnic ingredients.
Right domestic flights start from $39 one way and $89 for a rounded trip. For all the lasted travel deals to LA visit Last-Minute Flights to Los Angeles
3. Texas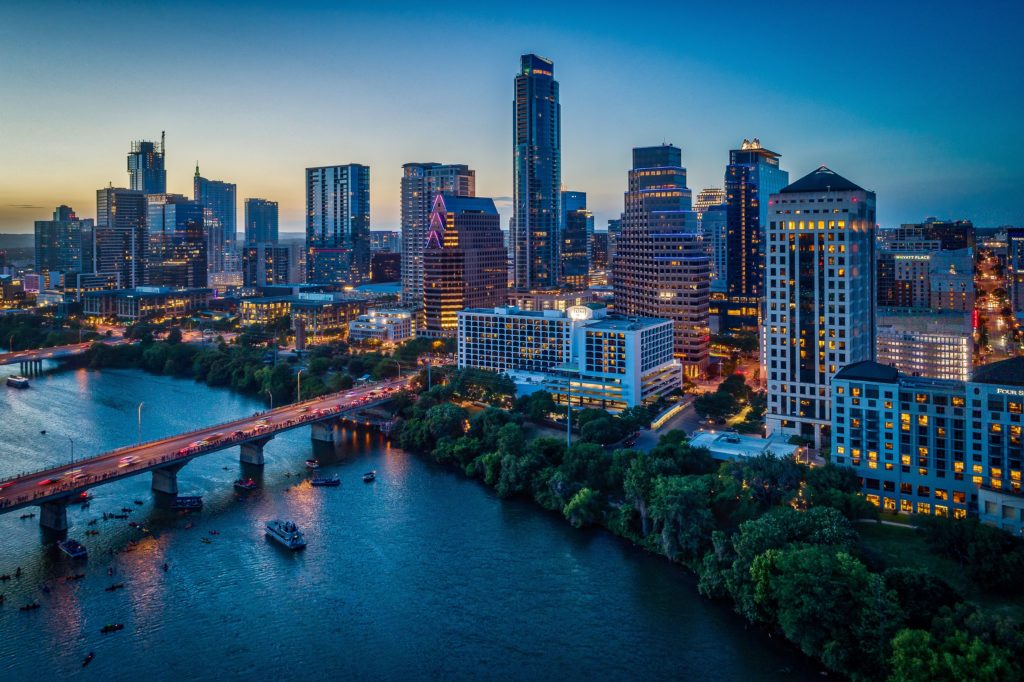 Known for its diverse music scene, all-year-round sunshine, and amazing food, Texas, has something for everyone! With state parks, beaches, retailers, restaurants, and all other businesses allowed to run at 100% capacity, now is the perfect time to book domestic flights and explore what Texas has to offer! If you are looking for examples of what you could expect to see or do, or you just want to find out the latest news in Texas, visit Travel Texas for the low down.
Top 5 things to do in Texas right now

Go on safari at Fossil Rim
See giraffes, zebras, wildebeests, bison, and cheetahs along the 7.2 miles of Fossil Rim preservation.
National videogame museum
Bring out your inner Mario at Pixel Dreams retro arcade
Zipline around Lake Travis
Glide over Lake Travis on one of the five longest and fastest zip lines in the state!
Visit the Greenbelt
Make a reservation via their website and get your hiking boots on! There are 12 miles of hiking trails, creek beds, and waterfalls waiting to be discovered.
Caverns of Sonora
An intimate guide through two miles of highly decorated cave passages. Aso, for Adventure-seekers there is an option of the cavern's four-hour Discovery Challenge, an adventure through a maze of off-trail passageways.
Currently, domestic flights one way are as little as $59 and $119 for a round trip, to check out the best travels deals near you
4. Hawaii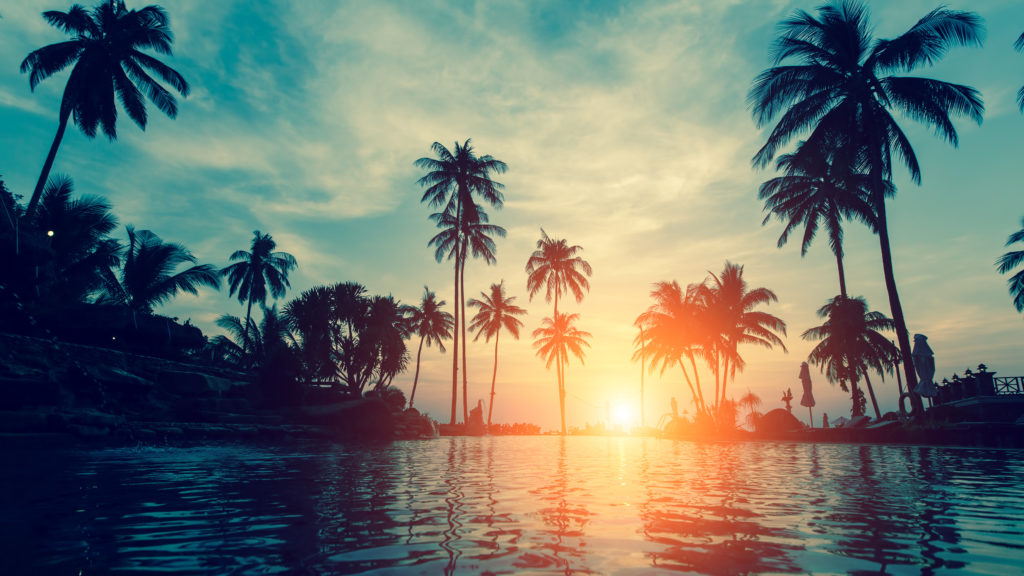 Domestic travelers will rejoice in the fact that Hawaii has begun to reopen to visitors! As of now, those arriving will not require a 10 day quarantine period but instead will have to present proof of a negative COVID-19 test, from a state-approved, trusted testing partner. So whether relaxing while whale watching is your tipple or hitting world-class surf breaks is more your taste, why not experience them in America's very own tropical paradise.

Top 5 things to do in Hawaii right now
Visiting the Tropical Botanical Garden on the Big Island
with over 2,000 species of tropical plants and flowers set in a 40-acre nature preserve
Dive with Manta Rays
North of Kailua-Kona on the Big Island, dive at night with Manta Rays
Drive Waimea Canyon
Ten miles long and up to 3,000 feet deep, with several viewpoints offering the best views of Kauai
Hike the Kalalau Trail
Stretching an incredible 11 miles, hike along the coast of Nā Pali Coast to Kalalau Beach!
Rainforest and Waterfall tour
Oahu waterfalls hiking tour will take you through the rain forest, right to the ore inspiring falls. With a Hiking Distance: 1.6 miles round trip.
Domestic flights available for $199 now is the perfect time to book your trip! For all prices and information on departures visit Last-Minute Flights to Hawaii.

5. Florida.

Home to Disney World, the Magic Kingdom, The Wizarding World of Harry Potter, and many more top-class attractions. The sunshine state boasts of 1300 miles of coastlands and has indoor and outdoor activities in abundance! For fun birthday trip ideas Florida is perfect! However, if you are thinking of visiting a theme park or amusement, check their websites for restriction updates first.
Florida's national parks remain open but are subject to daily reviews. In-store retail, museums, movie theaters, and restaurants statewide are running at full capacity, and most beaches remain open.

Top 5 things to do in Florida right now
Dive into Biscayne National Park
This spring season, the park will be offering scuba tours, where you can get up close with the coral reef, sharks, and tropical fish.
Kayak through Oleta River
Paddle through the mangroves of Florida and end up in a bay of islands and beaches you can only reach by boat.
Kennedy Space Center Visitor Complex
Complete with a launch simulator, uncover the history of space travel on bus tour options of the Kennedy spaceport.
SeaWorld Orlando
The live orca shows at SeaWorld are legendary! The park also gives visitors the chance to view marine wildlife in naturalistic tanks and habitats.
The Dali Museum
Housing the second largest collection of Salvador Dali work, and with the van Gogh alive experience now extended until June 13, we suggest booking tickets well in advance!
The best travel deals and domestic flights start from as little as $29 with a round trip from $59 for all flights and departure information click here
So in conclusion.
Domestic tourism is not only a huge benefactor for the travel and tourism industry, as a whole, but for travelers, the opportunity of snapping up cheap air tickets and travel deals allows them to experience their own country. Here at ASAP Tickets, we understand all the types of flights in tourism, and no matter if your trip is for business or leisure we want to help get you where you want to be, by offering the best travel deals on domestic flights!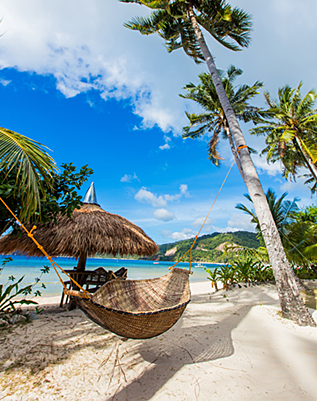 Get it right to your inbox by subscribing to ASAP Tickets weekly emails featuring the hottest flight deals from US to the .
Massive savings • Unsubscribe at any time.
You were sucessfully subscribed
Please check your inbox to confirm the subscription