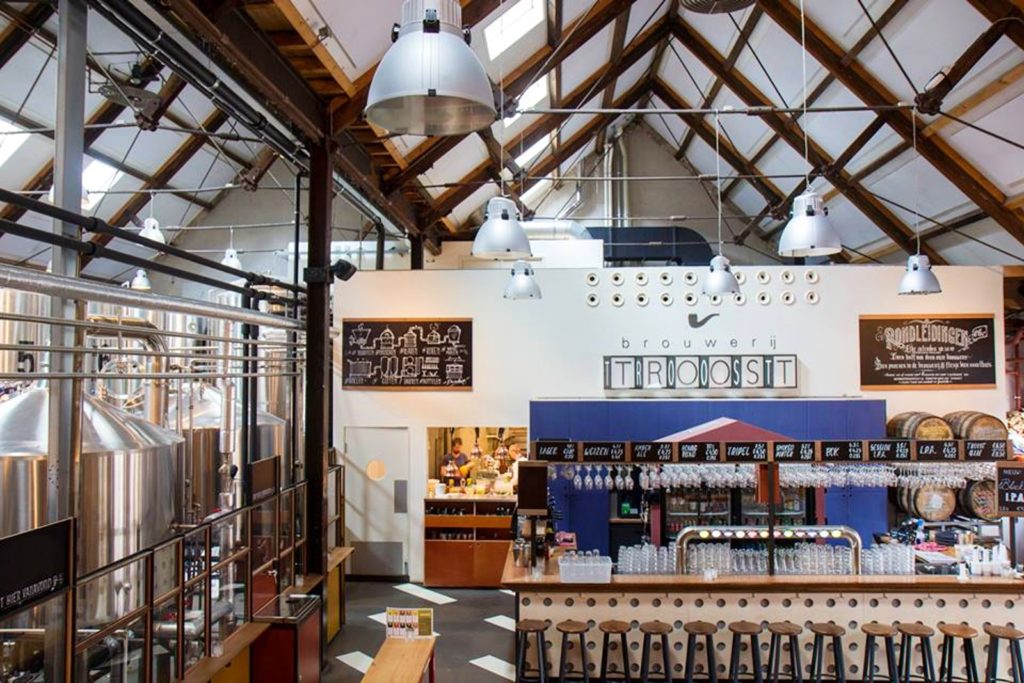 It's hot, it's sunny, and now we've got one more reason to celebrate our favorite day – International Beer Day! It gives fans worldwide just one more excuse for a pint or two on the first Friday in August. Whatever your preference, today is the day to order yourself a pint to honor the spirit of International Beer Day! Plan a trip to support your local pub, try something new from a local brewery, or even an exotic brew from overseas.
Today we're going to stimulate your beer appetite by exploring the top 5 beer-brewing countries around the world.
1. Belgium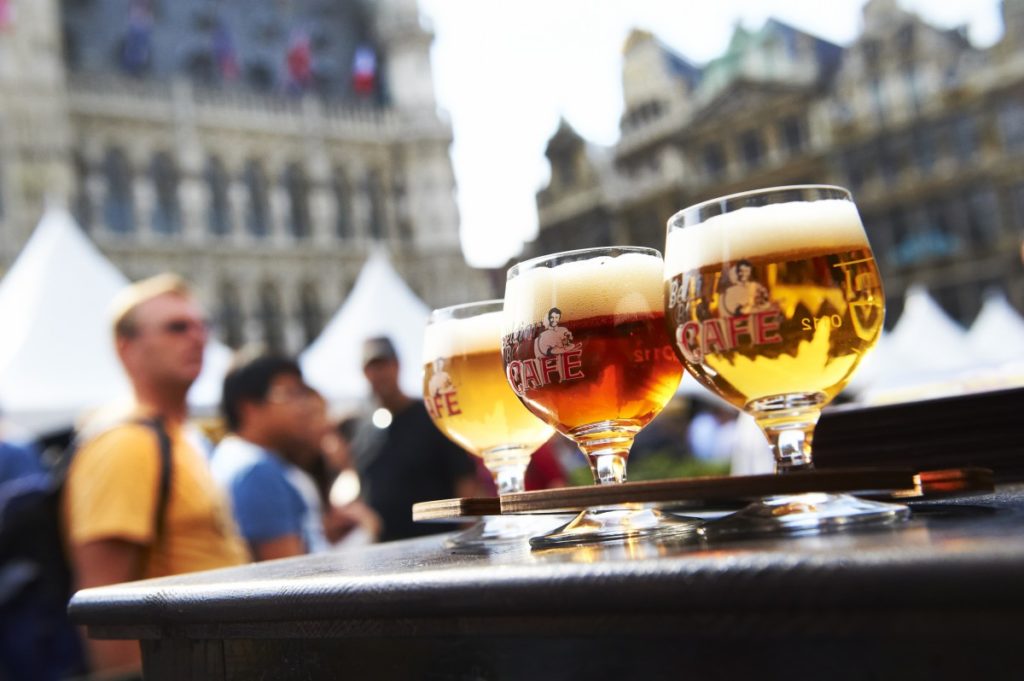 Belgians love their beer and often brew exceptional beers for festivals and events. Easter beer, Christmas beer, and summer beer belong to some of the beers brewed in new batches each year. That's why traveling to Belgium is always a fantastic idea, no matter which season you are planning on to go there.
An old saying goes, "Beer is for the Belgian what wine is for the Frenchman." Occasionally locals even use beer to prepare famous dishes, and the beer section in the restaurants' menu often is an unexpectedly long-read. There you'll find delicious, strong beer for meat, light sorts for seafood, and even fruity beer for all kinds of desserts.
In fact, Belgian beer culture is so unique that it is a part of UNESCO World Heritage.
While Belgium contributes just 1% of global beer production, it brews ten times more per head than other countries on average. And though, at around 2 billion liters a year, it's not the biggest brewer in Europe (Germany holds that spot on the pedestal), it certainly stands out for diversity and versatility of its beer culture. That's something that puts them on the map. Almost two-thirds of Belgian beer production gets exported. From that point of view, Belgium is undoubtedly the European champion.
"There is absolutely no doubt that Belgian beer has had a huge influence on the rest of the world's brewing scene," – says British award-winning beer and food writer, Melisa Cole.
And you should go one day too! Belgium has such an outstanding café culture when it comes to drinking great beer. Bruges is a terrific example of this, and it's a city that takes its brewing seriously, and, for that reason, it's one of the favorite places for a city break. So if you ever consider going to Belgium here are some best travel deals to Belgium
2. Germany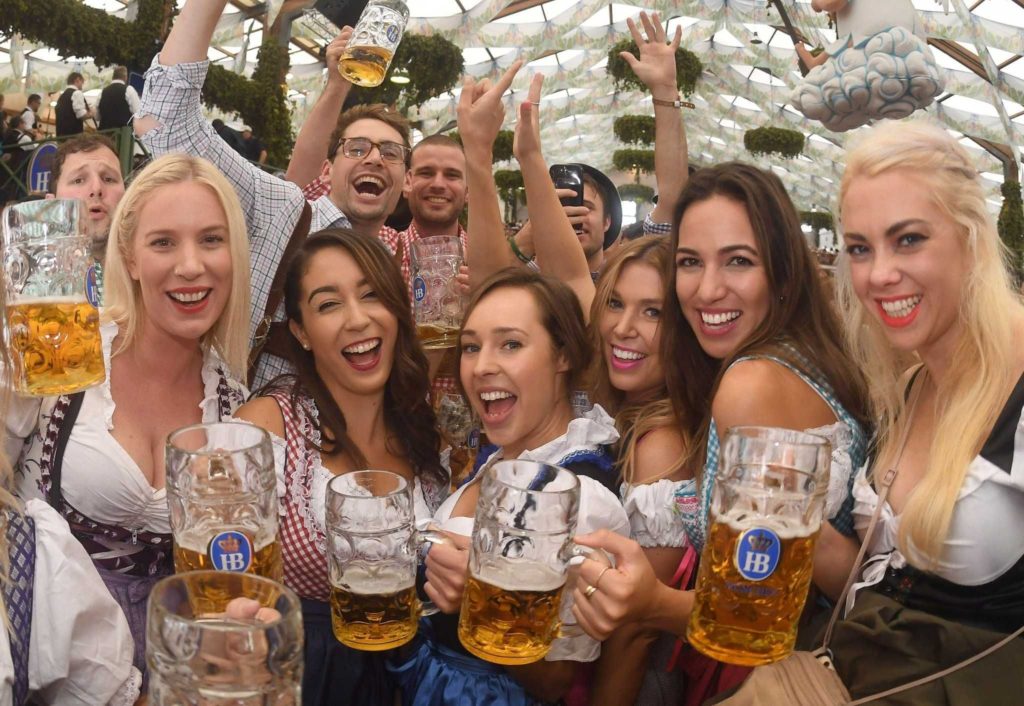 Germany is a Beer Country – and that's a fact. By using only four ingredients, German brewers have managed to create over 5,500 beer brands. And that number is constantly growing as every week a new beer is released on the market.
The German beer industry is equally about quality as it is about quantity: no other European country produces more beer. And how Germans manage to consume it all? That's right, they love beer festivals!
Have you heard of Oktoberfest?
Funfair stalls, brass bands, and "Schlager" music are the ingredients of a traditional German beer festival. A challenge to get through unless you consume plenty of beer. For these occasions, regional breweries often create a festive beer. The most famous example – the Oktoberfest beer, which is made specifically for the festival in Munich and served in one-liter Bavarian beer mugs. Try not to get drunk, right?
If you ever decide to attend one of these festivals, we strongly encourage you to go through this short German beer guide. We found this guide very simple to understand, yet very detailed and helpful. Meanwhile, make sure you check out the cheapest deals to Germany. You would be surprised to know that some USA-Germany round trips go for under $300*!
3. The US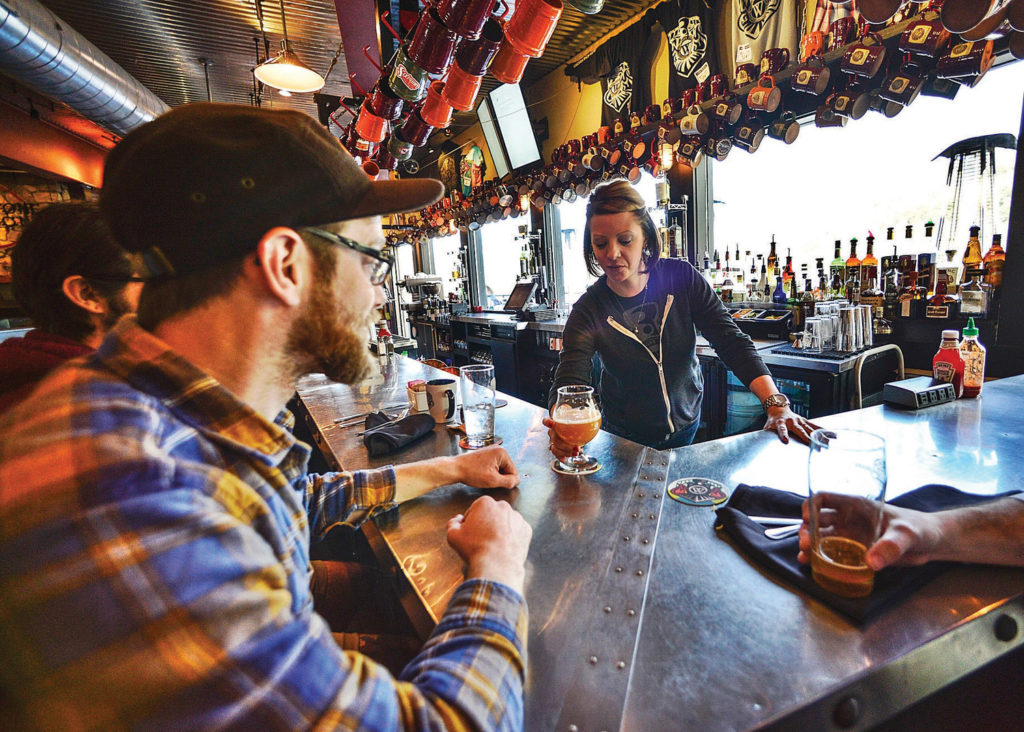 Congratulations, America! We've officially moved from being the punchline of the beer world to being a leader and innovator in all things beer. There has never been a better time to drink domestically – we now brew the most innovative and flavorful beer on the planet. Better than German beer? What about those Trappist monks in Belgium? They make good beer!
– Yes, they do. But some may say, we do better!
And yes! All this is fantastic news for your taste buds, but bad news for anyone who gets crippling anxiety when faced with a few hundred options each time they run out to pick up a six-pack.
So what is our top-pick American beer pick for International Beer Day? Here you go..
American IPA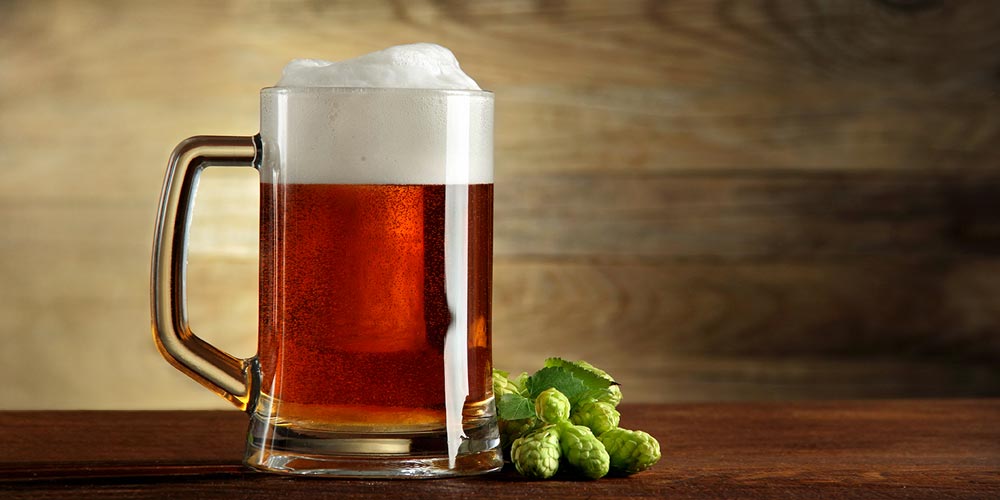 Booze factor: Moderate to moderately strong (5.5-7.5%)
How's it taste? The piney, fruity, citrusy notes of American hops start at the nose and work their way through the bitter palate, culminating in a dry finish. It's now one of the most recognizable flavor profiles in the beverage world.
Prime examples: AleSmith IPA, Maine Beer Lunch, Russian River Blind Pig, Alpine Beer Company Duet, Surly Furious, New England Fuzzy Baby Ducks IPA, Breakside Wanderlust
American pale ale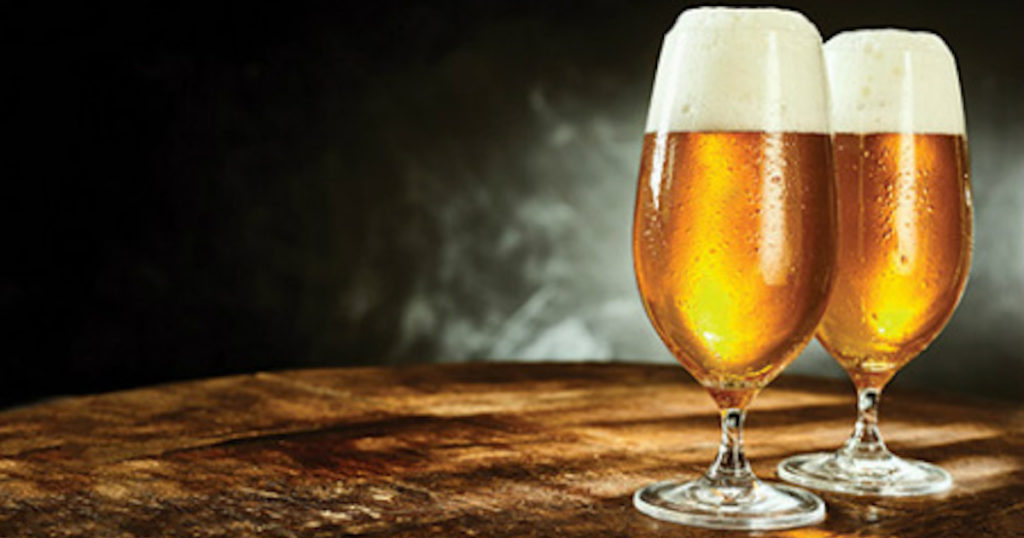 Booze factor: Low-moderate to moderate (4.5-6.2%)
How's it taste? Those piney, citrusy American hop varieties are back at it again in both the nose and the palate of this style. Unlike the American IPA, though, pale ales have a more floral hoppiness with a restrained bitterness on the tongue, as well as a more noticeable malty backbone that makes them less assertive.
Prime examples: Half Acre Daisy Cutter, 3 Floyds Zombie Dust, Maine Beer Peeper Ale, Flying Dog Doggie Style, Oskar Blues Dale's Pale Ale
Cream ale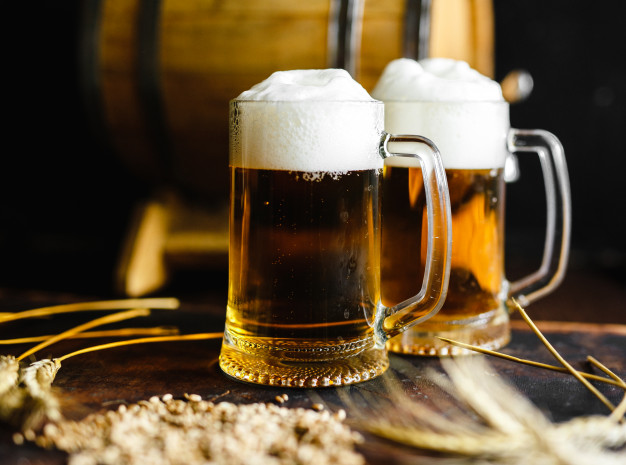 Booze factor: Low-moderate to moderate (4.2-5.6%)
How's it taste? Slightly hoppy with a touch of malt sweetness, cream ale is light, crisp, and the industry definition of "easy drinking." And yeah, you can drink it if you're lactose intolerant. That cream's just a texture thing.
Prime examples: New Glarus Spotted Cow, Sixpoint Sweet Action, AleSmith Cream Ale, St-Ambroise Cream Ale
Double IPA or Imperial IPA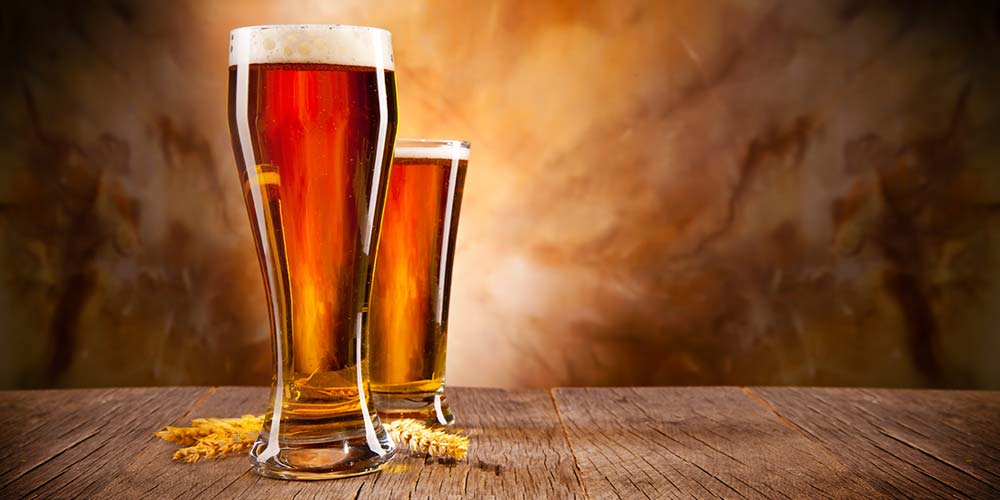 Booze factor: Strong to super-strong (7.5-10%)
How's it taste? To borrow and bastardize a phrase from the poet Rasheed Wallace: name doesn't lie. Expect an IPA with more of everything, from hoppiness to maltiness to fruitiness to big-ass ABV, plus a meandering, bitter finish. In short, DIPAs are about as subtle as a sledgehammer. Or Blazers-era 'Sheed.
Prime examples: Russian River Pliny the Elder, Alchemist Heady Topper, Bell's Hopslam, Stone Enjoy By IPA, Dogfish Head 90 Minute Imperial IPA
4. Czech Republic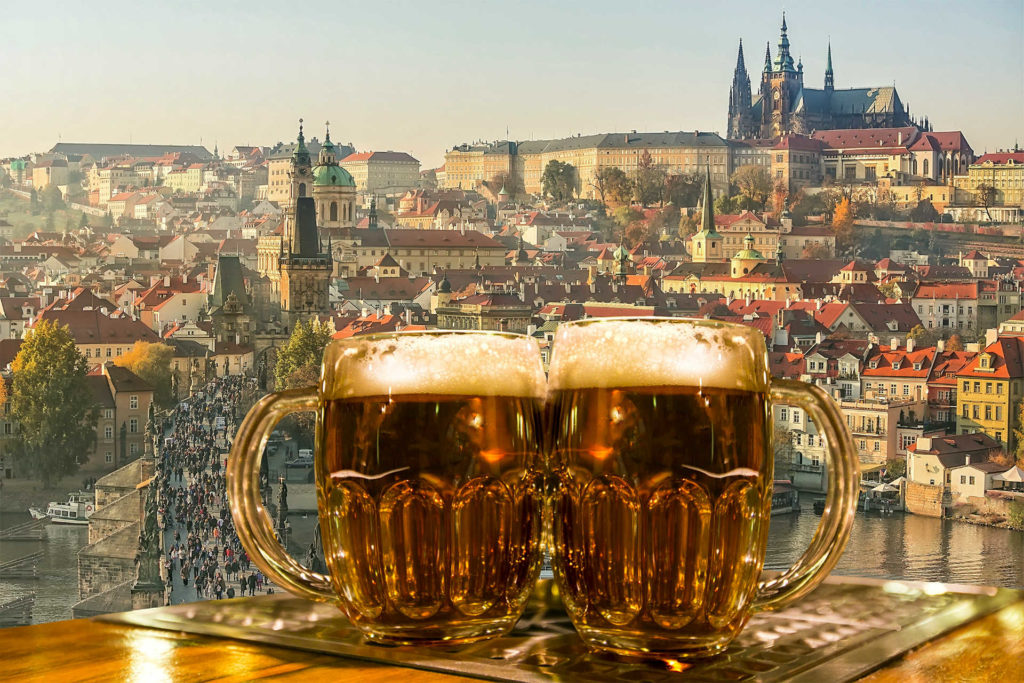 The Czech Republic is known for its beer production and consumption. Moreover, beer is ingrained in Czech culture so much that the beer industry is considered a part of the national heritage. The Czechs drink mostly Czech beer. Many foreign breweries have tried to get Czechs drinking other than Czech beers after 1989, but they haven't had much luck. Foreign importers are left to scrap over less than 1% of the total national consumption! What does it say to you? They love local beer!
Czech beer is admired internationally
Prestigious British competition – World Beer Awards – officially named Czech beer Primator "The Best Beer of the Planet" in 2013. The winner was selected after a blind tasting of over 600 brands of beer.
So how about grabbing some Czech beer?
Flights to the Czech Republic are cheap, and local beer is considered one of the cheapest in the world. How do you like that combination?
Yes, you heard it right! Because beer is such an essential part of Czech culture, beer price is quite low so everyone can afford it. After all, people tend to enjoy something they can have lots of without breaking the bank.
Pilsen is the home for the best Czech beers. The town is about 40 miles south of Prague, and it is an excellent place to visit to explore the most unforgettable beers on Earth.
Meanwhile, if you are ever planning on visiting Prague, here are the cheapest flights available online.
5. Ireland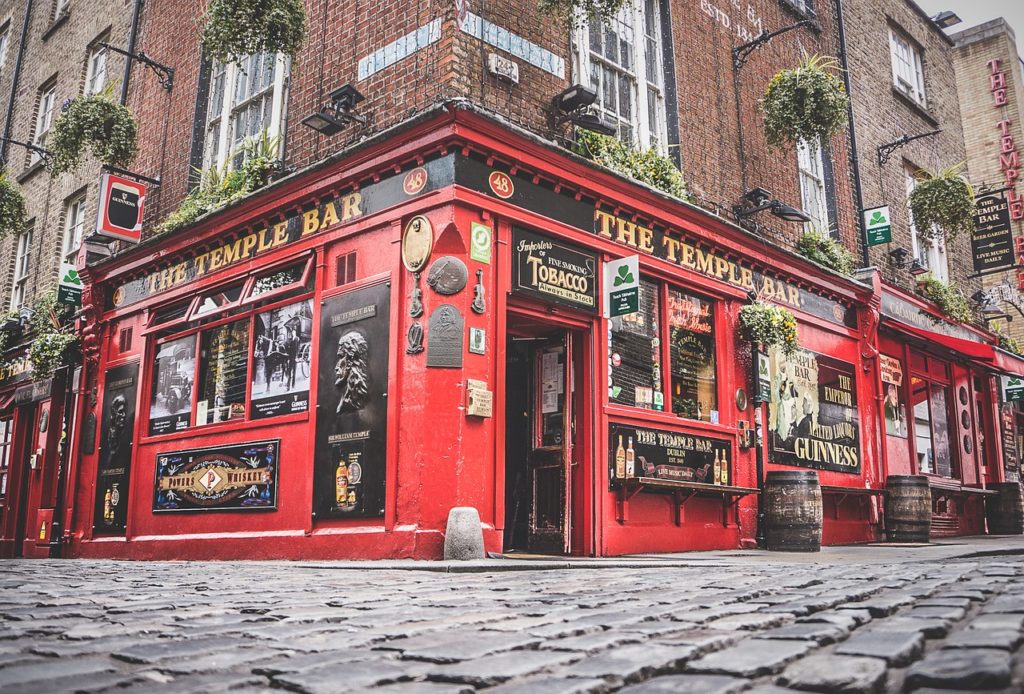 We all know how Irish Pubs are popular around the world. Drinking beer is a way of life in Ireland; home to the world's most renowned and famous brand, Guinness. Although the prices of beer in Ireland are on the higher side, that doesn't change the fact that all the pubs and alehouses are filled with happy lads. In fact, on average, each Irish guy consumes 131.1 liters of beer annually. And did you know The Guinness Brewery in Ireland has a 9,000-year lease at an average of Rs. 4,000 per year? Just imagine!
But there's more to Irish breweries and distilleries than just the big household names.
Local Communities
As well as having countless pubs and bars, most Irish communities are served by a local or regional brewery and/or distillery, many of which will be happy to show you around. And that is when Irish traditional lifestyle concept "The Local" kicks in.
The local, as Irish people refer to it, is the pub within or near a community where neighbors and friends meet regularly. It is a favorite because everyone knows each other, and it truly feels like home! These places often have an impressive variety of beers and ales. Whether you're a fan of lager, stout, IPA, sweet beer, sour beer, or red ale, the locals will have it all. Ireland is an ever-expanding connoisseur of Irish beer brands, and this is just the tip of the iceberg. So why not experience it yourself? At the end of the day, if you missed on International Beer Day, you can have another one in the locals.
Finally, if you are asking yourself, "Where can I find most affordable airfares Ireland?" look no further. I mean, let's be honest you don't come around round-trips priced at below $300* too often.
Where would you like to celebrate International Beer Day? Let us know in the comment section!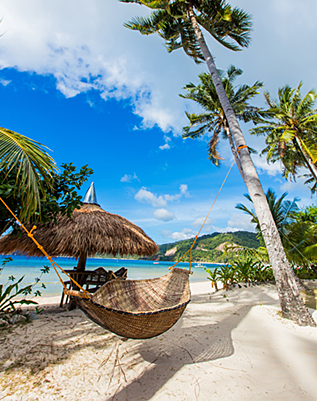 Get it right to your inbox by subscribing to ASAP Tickets weekly emails featuring the hottest flight deals from US to the .
Massive savings • Unsubscribe at any time.
You were sucessfully subscribed
Please check your inbox to confirm the subscription