Morocco is a diverse travel destination with something for everyone. Whether you're looking for a beach vacation, hiking in the mountains, or immersing yourself in the ancient history of civilizations, Morocco has you covered. And Royal Air Maroc is your best choice to fly to Morocco.
In this post, we'll talk about what you can explore in Morocco, including:
Morocco's Major Cities
Morocco's Beaches
Ancient Sites
Hiking Destinations
As well as your best choice to fly to Morocco. Read on to discover more about the incredible world of Morocco.
Moroccan Cities
Every Moroccan city has its own distinct character and flavor. So, you can fly to Morocco, spend your time in one city, and not get tired. Or you can discover several towns. The following are four major cities to get you started on planning your trip to Morocco.
All four destinations are served by Royal Air Maroc, your best choice to fly to Morocco. With flights from over 80 countries to Morocco, Royal Air Maroc will have a flight available for you.
Marrakesh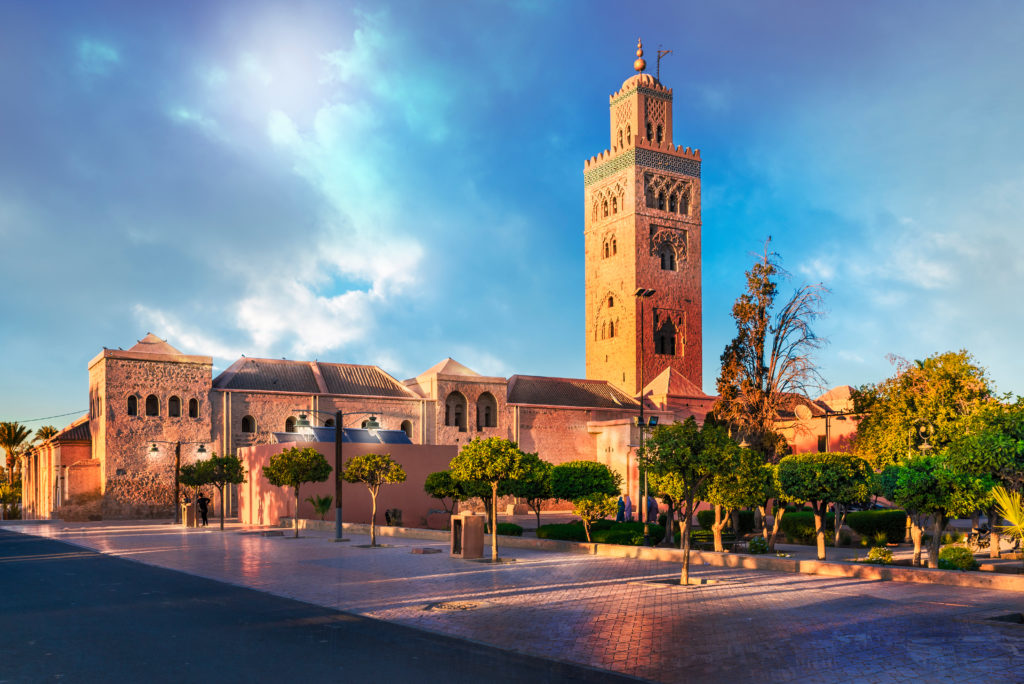 Morroco's iconic city Marrakesh is a must. See the city's splendid mosques, enjoy its busy streets, and immerse yourself in the vibrant nightlife. Marrakesh has something for everyone, dressed in typical Moroccan flavors. The city, founded in 1071, has become a symbol of Morocco. Historically, it was the capital for two of its imperial dynasties.
The Bahia Palace is where we suggest starting in the city. It's a building that began to be built in the mid-19th century and was completed by 1900. Its Moroccan decorations are like nothing else. You'll see stucco carved with Arabic inscriptions, geometric patterns, arabesques, and muqarnas on its walls. And marble and zellij tiles on its floors.
Next, you can head off to the Jardin Majorelle, the city's botanical and landscape garden. It was created by French artist Jacques Majorelle over 40 years. You'll discover many fountains, North African birds, and an impressive collection of cacti.
Another can't-miss stop is Jemaa el-Fnaa, a square and market with many interconnected alleyways. Explore it to get the quintessential Moroccan experience. You'll see street performers and get smells of the spices and street snacks being sold.
Tangier
Tangier is soaked in many different cultures, with its location on the coast of the Mediterranean Sea and the Atlantic Ocean. In 1923, it was an international zone managed by colonial powers. As a result, it attracted Americans, Europeans, writers, and bohemians to live there. After the Independence of Morocco, its international status ended. It later saw rapid growth with significant modernization in the 21st century.
You'll love its white houses and architectural marvels inspired by its different periods of influence. It offers a striking mix of African and European traits. Visit its medina and new town (ville nouvelle) to see how the city and country have developed.
Finally, we suggest making it to the spectacular Hassan Tower.
Rabat
Rabat is the capital of Morocco and probably its most traditional city. It's definitely worth a stop to experience authentic Moroccan culture. To do so, go to the old part of town, the medina, and wander the streets. You'll see vibrant markets, narrow alleys, and Morocco's distinct architecture.
Stopping by the Royal Palace is on most people's lists. The royal family resides here, so tourists aren't allowed inside. But you can take lovely pictures of the palace and take in its grandeur and beauty. Another stop to make is the Oudayas Kasbah, the fortified area of the city used as protection against invaders. You'll enjoy the garden, café and its picturesque structures.
Casablanca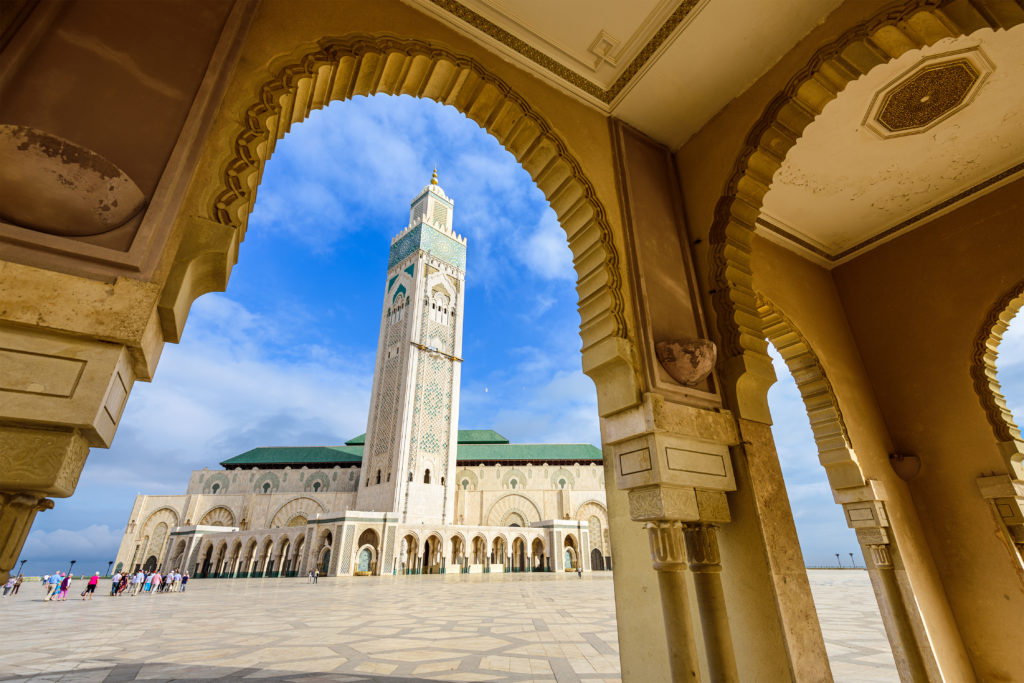 Casablanca is the largest city in Morocco and its financial center. It's also got a rich arts and culture scene. Unlike Rabat, the country is more modern. You'll enjoy lots of art deco here and more modern architecture.
Like any Moroccan city, you'll want to head out to its old medina and marvel at the architecture, ancient walls, and fortifications. The Quartier Habous is a beautiful quiet neighborhood with a marketplace and is worth visiting. It's considered the city's new medina.
The Mohamed V International Airport is located near the city and is Morocco's biggest airport. So you'll probably start your Moroccan adventure in Casablanca when you fly to Morocco from an international destination. Royal Air Maroc has the most flights to Casablanca from all major international destinations, so ask our agents about booking a flight.
---
These are only four major cities in Morocco. However, you could visit many more, like the Imperial cities of Fez and Meknes. Other smaller cities also make for a marvelous experience.
Moroccan Beaches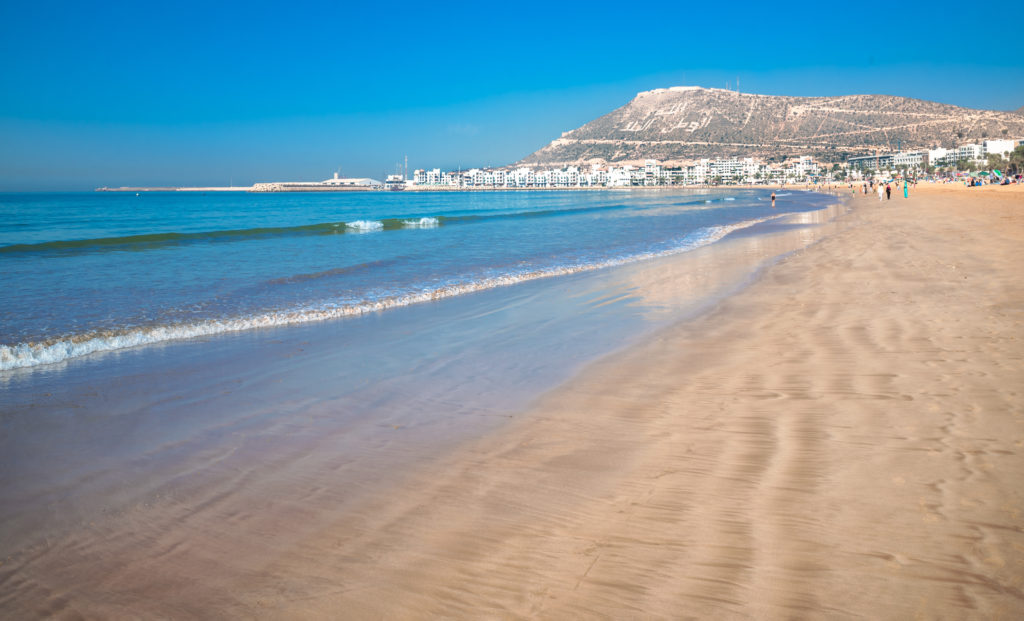 Morocco is located in the Northwestern part of Africa, bordered by the North Atlantic Ocean and the Mediterranean Sea, with many amazing beaches.
Agadir is the country's top resort town and beach if you're looking for a beach vacation. You'll find it all here: hotels, restaurants, cafés, and excellent golf courses! You can also visit some great spas in the city. But Agadir isn't just a resort town. You can visit one of Morocco's biggest souks (marketplace) in Agadir. The Souk El Had d'Agadir will have you marveling at the selection of spices, handmade souvenirs, kitchenware, and everything else you can find.
Agadir is one of many cities you can enjoy the sea. Morocco has over 170 beaches, so if you're looking for a place with fewer tourists, you'll have plenty of options. For example, Zeralda Beach is an excellent choice if you're looking for a less busy place and want to keep things calm.
Essaouira is another town with fantastic beaches. The city is known as the "Windy City of Africa," so the local beaches are popular with surfers and kite surfers.
One of the most popular beaches among Moroccans and tourists is Plage Marina Smir, known for its pristine waters. It's located only 25 miles from Tangier, so it's an excellent day-trip destination if you're not planning to spend your entire vacation on the beach.
To summarize:
Agadir is our top choice, with a beach and several resorts.
Zeralada Beach is located near Rabat and is an excellent choice to avoid big tourist crowds.
Essaouira is where you want to be to go surfing and enjoy the waves of the Atlantic.
Plage Marina Smir is a popular beach near Tangier.
---
Of course, these aren't all the beaches in the country. Others include Mirleft, another great surfing destination, and the picturesque Legzira Beach, where you can witness some of Morocco's most beautiful sunsets. The beaches alone are reason enough to fly to Morocco!
Moroccan Ancient Cities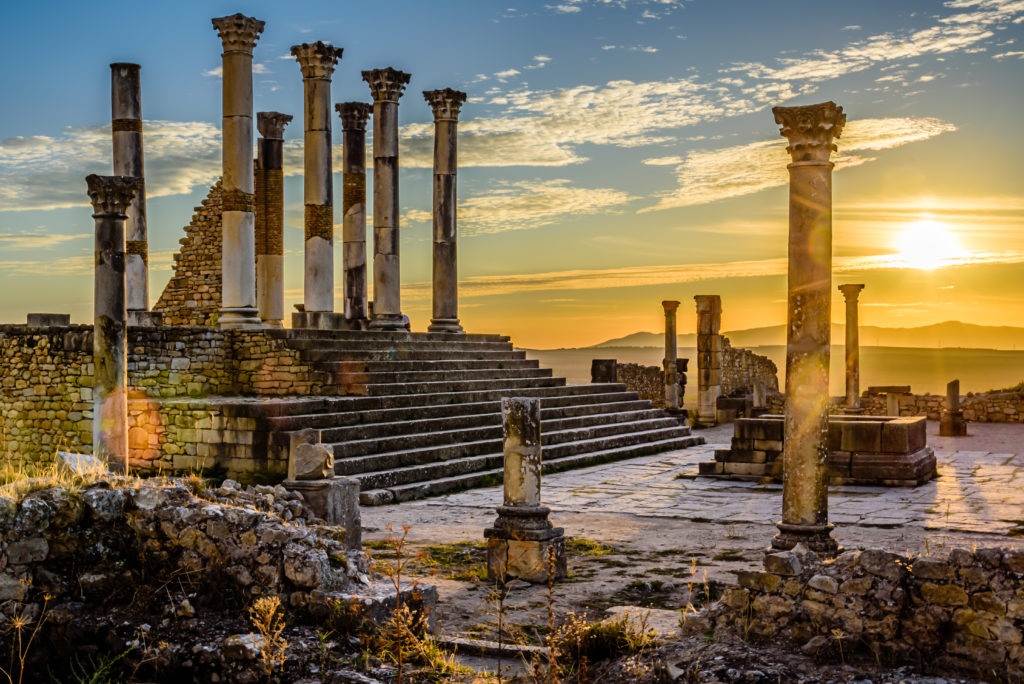 In Morocco, you'll find many Roman remains to explore and the country's ancient cities. Morocco is absolutely steeped in history.
The Romans built Volubilis, a UNESCO World Heritage Site, on the ruins of an early Phoenician city. If you're interested in the Roman Empire and seeing one of the best-preserved Roman cities in Morocco, then you must visit Volubilis.
Chellah is located near Rabat. It is a medieval fortified Muslim necropolis and ancient archeological site in Rabat. Having come under the influence of the Romans in the first century BC, it became a Roman colony called Sala Colonia. This is a must-see destination when you fly to Morocco and visit Rabat. You'll be impressed by the fortress and the garden that has been preserved inside the fortress.
Safi is one of Morocco's oldest cities and the capital of Morocco's sardine fishing industry. It's also the home of modern-day Moroccan pottery. Pottery has become a mainstay in Safi since the early 20th century. That's when a pottery school was established in the city.
There are plenty of historical monuments in Safi, such as The Mausoleum of Ouled Ben Zmirou. The city is about 2 hours away from Essaouira and can make for a great day-trip excursion from the beach town.
Moroccan Hiking Destinations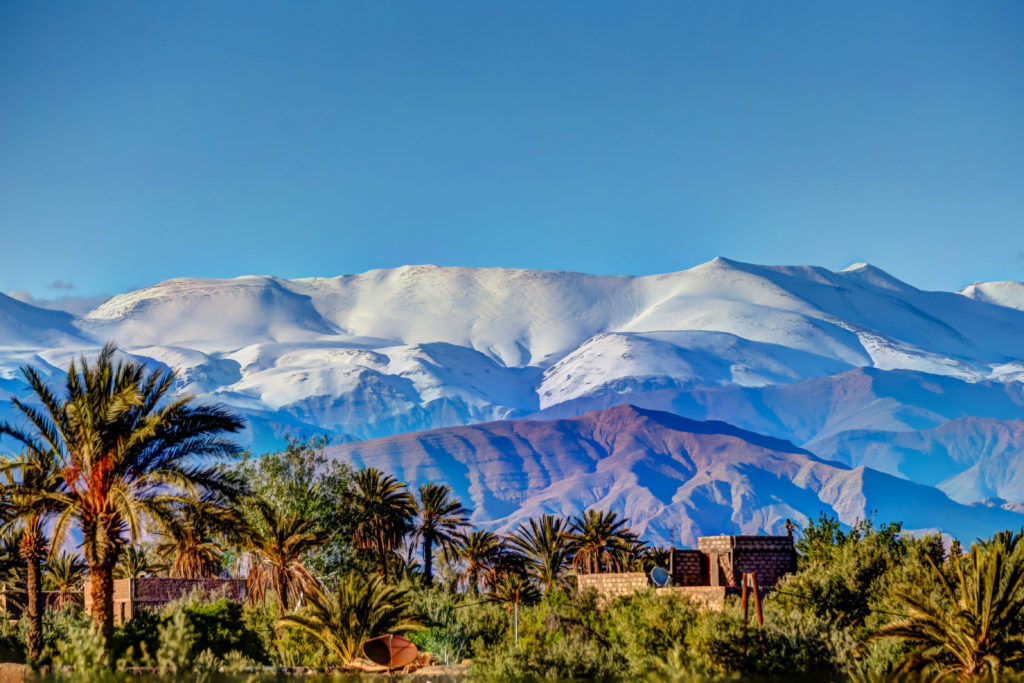 If you love to hike and spend your time actively, you will love trekking the High Atlas of the Atlas Mountains. There are many guided groups for tourists and locals. Going along Morocco's highest peak, you'll discover forests, cliffs, sheltering, and traditional villages.
Merzouga is a small village in the Sahara Desert near Algeria. This is an amazing destination to experience the Sahara and see beautiful sand dunes. You can also go on a camel trek here for a totally different experience.
Hiking to the Ouzoud Waterfalls is a great trip to make with the family because it's an easier hiking route. You can do it on a day between cities as it'll take about 2.5 hours to drive to the falls from Marrakesh. The hike should take about an hour if you start at the top of the falls and go down to the base. You'll see beautiful rocks, cliffs, and the waterfall itself. You may meet a macaque or two along the way.
Fly to Morocco With Royal Air Maroc
Royal Air Maroc is the flag carrier of Morocco and the best option for flights to Morocco. With flights to Casablanca from New York, Washington, Miami, and Montreal, you'll have plenty of options to take you to Morocco. Domestically, Royal Air Maroc has 19 destinations, so you'll have no trouble finding a flight from Casablanca to Tangier.
When planning your Moroccan vacation, talk to a travel agent to book flights. ASAP Tickets has special deals available with Royal Air Maroc, and we can help you save big when you fly to Morocco.
Royal Air Maroc has been named "The Best Airline in Africa" for good reason. Its cabin crew goes a long way to ensure all its travelers have a comfortable flight. Long-haul flights include a complimentary meal, drinks, and a great entertainment system.
Call us at 844-300-7983 to get your personalized Moroccan itinerary. You can also get a free quote by submitting a request form.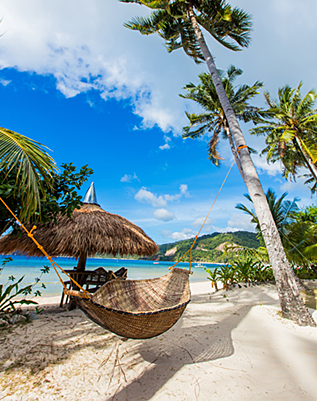 Get it right to your inbox by subscribing to ASAP Tickets weekly emails featuring the hottest flight deals from US to the .
Massive savings • Unsubscribe at any time.
You were sucessfully subscribed
Please check your inbox to confirm the subscription