From Abidjan's vibrant markets to Grand-Bassam's breathtaking beaches, Ivory Coast offers a myriad of experiences that will leave you in awe. In this blog, we'll be your guide to discovering hidden gems, must-visit attractions, travel tips, insider knowledge, and strategies for finding cheap flights to the Ivory Coast. Whether you're a history buff, an adventure seeker, a food lover, or simply looking to immerse yourself in the local culture, we've got you covered. Get ready to explore the bustling cities, encounter wildlife in national parks, indulge in delicious cuisine, and connect with the friendly locals. So, fasten your seatbelts and get ready for an exciting adventure as we navigate the world of cheap flights and budget travel in the Ivory Coast.
Seasons of Adventure: Best Time to Plan Your Ivory Coast Journey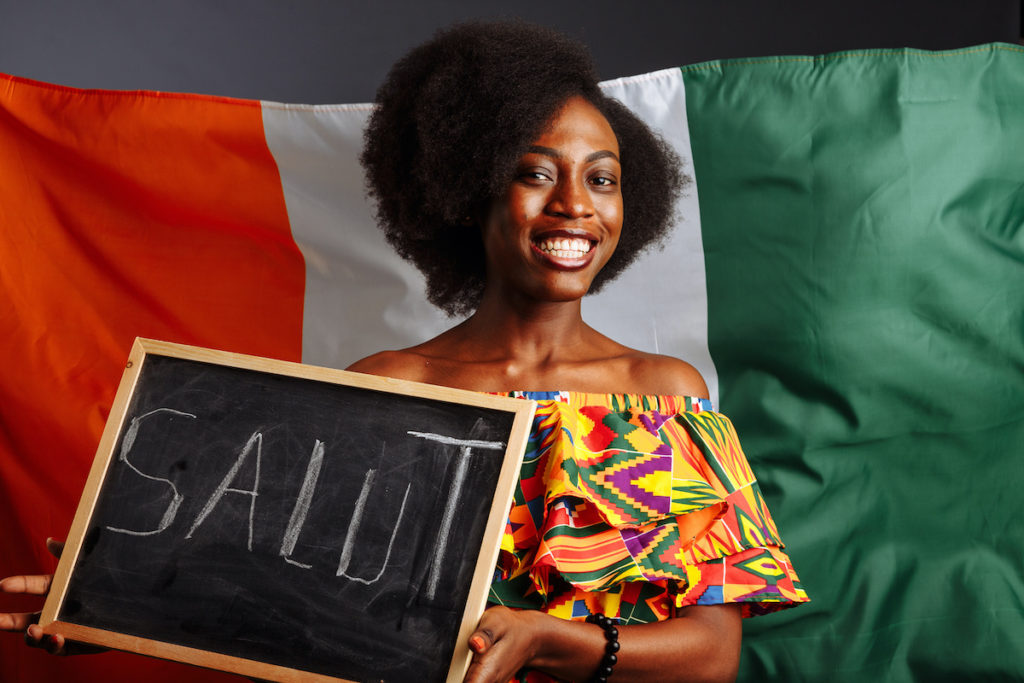 Ivory Coast, located in West Africa, is blessed with a tropical climate and diverse landscapes, making it a captivating destination to explore. When planning your trip, it's important to consider the best time to visit Ivory Coast to ensure you make the most of your experience and get cheap flights to the Ivory Coast.
The ideal time to visit Ivory Coast is during the dry season, which runs from November to March. This period offers pleasant temperatures, lower humidity levels, and minimal rainfall, perfect for outdoor activities and sightseeing. December and January are particularly popular as they coincide with the festive season and cultural celebrations.
However, it's worth noting that Ivory Coast experiences two distinct rainy seasons. The first occurs from April to July, and the second from September to October. During these periods, heavy rainfall and occasional thunderstorms can limit outdoor activities and make travel more challenging.
If you're interested in wildlife viewing, visiting national parks, or witnessing the migration of marine turtles, July to September is recommended. This is when you can witness the spectacle of nesting and hatching turtles along the country's coastline.
Fly Smart: Cheap Flights to the Ivory Coast for Thrifty Travelers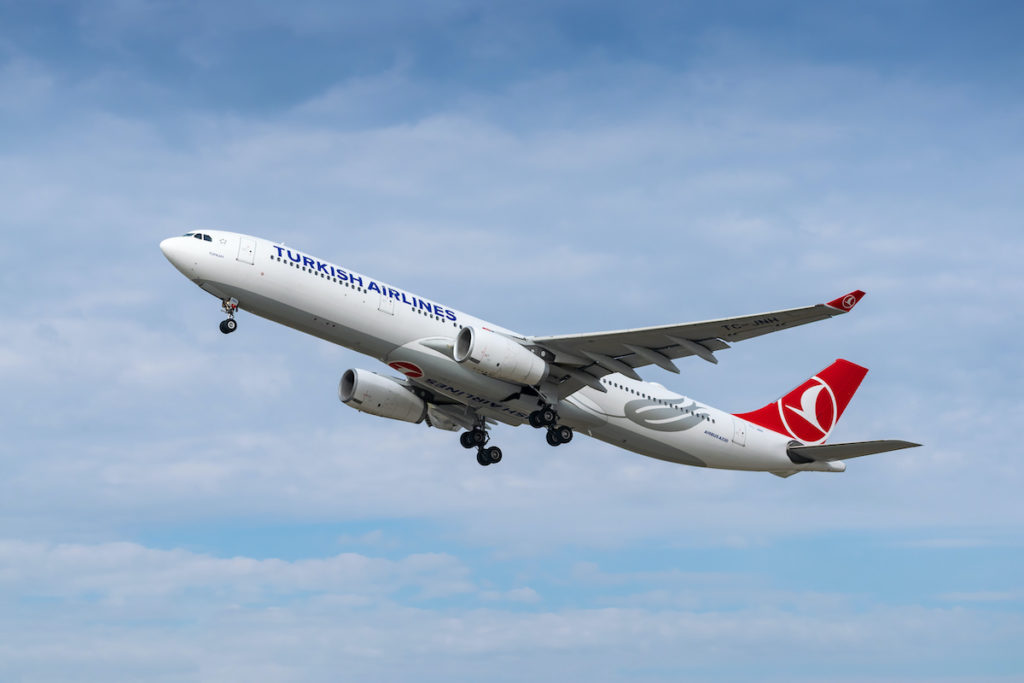 When planning your trip, finding cheap flights to the Ivory Coast is your top priority; you will be happy to know that several budget-friendly airlines operate flights to the Ivory Coast, allowing you to explore this captivating country without breaking the bank. Here are some of the cheap airlines flying to Ivory Coast that you should consider:
Air Côte d'Ivoire: As the national carrier of the Ivory Coast, Air Côte d'Ivoire offers competitive fares and a range of domestic and international flights. They have a reputation for providing reliable service and comfortable travel options.
Brussels Airlines: Connecting Ivory Coast with major European cities, Brussels Airlines often offers affordable fares and convenient flight schedules. Keep an eye out for their promotions and deals to score even better prices.
Turkish Airlines: With a vast network of destinations, Turkish Airlines is another budget-friendly option for flying to Ivory Coast. They provide a comfortable travel experience and competitive fares, especially if you're coming from Europe, Asia, or the Middle East.
Air France: As one of the major international airlines, Air France offers regular flights to Ivory Coast from various locations worldwide. They often have special promotions and discounted fares, so it's worth checking their website for the best deals.
Ethiopian Airlines: Operating flights to multiple African destinations, Ethiopian Airlines offers affordable fares and convenient connections to Ivory Coast. They have a reputation for quality service and a wide range of routes.
When booking cheap flights to the Ivory Coast, it's essential to compare prices, consider layovers and travel dates, and take advantage of any available promotions or discounts. Also, booking in advance and being flexible with travel dates can help you secure cheaper fares. Remember to check the airline's baggage policies and any additional fees to ensure you have a clear understanding of the total cost.
Looking to save big by booking cheap flights to the Ivory Coast? Look no further than asaptickets! With our exclusive discounts and deals, you can book your next flight for a fraction of the cost.
Here is another must-read blog that tells you what you should know about booking with an online travel agent instead of flight search
Your Gateway to the Ivory Coast: Exploring the Airports and Amenities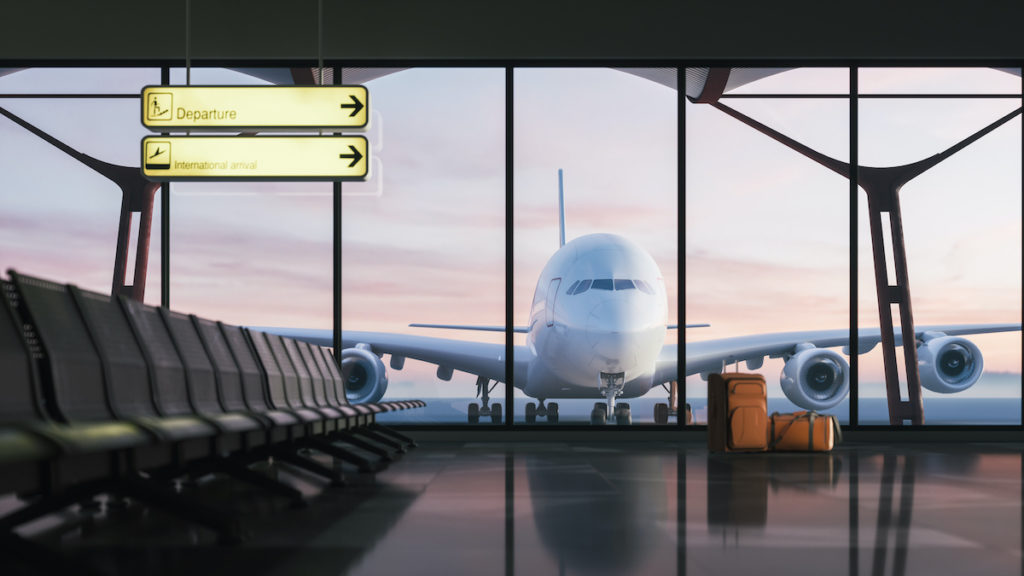 Ivory Coast, located in West Africa, is a country that welcomes visitors with a range of airports throughout its various regions. These airports serve as gateways to the country's vibrant cities, stunning landscapes, and cultural treasures. Let's explore the airports to see where you will land after booking cheap flights to the Ivory Coast.
Félix-Houphouët-Boigny International Airport (ABJ):
Located in Abidjan, the economic capital of Ivory Coast, Félix-Houphouët-Boigny International Airport is the largest and busiest airport in the country. It offers a wide range of international and domestic flights. The airport provides modern facilities, including currency exchange services, ATMs, duty-free shops, restaurants, and car rental services. Free Wi-Fi is available, ensuring you stay connected during your journey.
Port Bouet Airport (BYV):
Also situated in Abidjan, Port Bouet Airport serves as a secondary airport, mainly handling domestic and regional flights. Although smaller in size, it offers essential amenities such as snack bars, souvenir shops, and car rental services.
Located in the southwestern part of the country, San Pédro Airport primarily serves the city of San Pédro and the surrounding area. It offers domestic flights and limited international connections. The airport provides basic facilities, including waiting areas and snack shops.
Bouaké Airport serves the city of Bouaké, located in the central part of Ivory Coast. It caters to domestic flights and offers facilities such as a waiting lounge, ticket counters, and snack shops.
Situated in the northern part of the Ivory Coast, Korhogo Airport serves the city of Korhogo and the surrounding region. It operates domestic flights and provides essential amenities such as waiting areas and small refreshment kiosks.
While these are some of the main airports in Ivory Coast, several other smaller airports across the country serve various cities and regions.
Comfortable and Affordable: Best Hotel Options in Ivory Coast on a Budget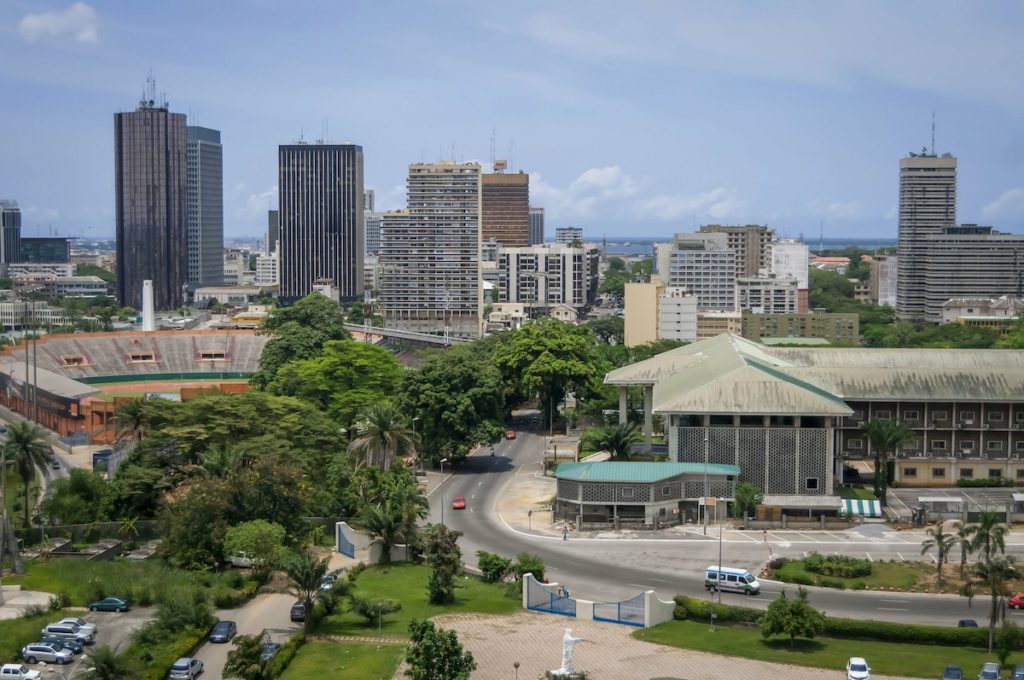 After booking cheap flights to the Ivory Coast, finding affordable accommodation is next. Fortunately, Ivory Coast offers a range of hotels that provide comfortable stays without breaking the bank. Here are some affordable hotels to consider for your trip, along with the facilities they offer:
Located in Abidjan, Budget Hotel Abidjan offers affordable rooms with essential amenities. The hotel provides comfortable beds, private bathrooms, air conditioning, and complimentary Wi-Fi. Guests can also enjoy the on-site restaurant and bar for meals and drinks.
Situated in the heart of Abidjan, Hotel Ivoire Boulevard is a budget-friendly option with clean and cozy rooms. The hotel features free Wi-Fi, 24-hour front desk service, and a local and international cuisine restaurant. Some rooms may also offer air conditioning and satellite TV.
Located in the city of Bouaké, Hotel du Parc offers affordable accommodation with basic facilities. Guests can enjoy comfortable rooms with private bathrooms, complimentary Wi-Fi, and a 24-hour front desk. The hotel's central location allows for easy access to nearby attractions.
Situated in the business district of Abidjan, Hotel Tiama is a mid-range hotel that offers competitive rates and comfortable rooms. The hotel features air conditioning, complimentary Wi-Fi, an outdoor pool, a fitness center, and on-site restaurants serving local and international cuisine.
Located in Grand-Bassam, Hotel Residence Marina offers affordable rooms with sea or garden views. Guests can enjoy amenities like air conditioning, free Wi-Fi, a swimming pool, and a restaurant. The hotel's beachfront location provides a relaxing atmosphere.
Consider location, amenities, and guest reviews to ensure a pleasant stay when booking your accommodation. Additionally, booking in advance is recommended to secure the best rates and availability, preferably when you book your cheap flight to the Ivory Coast.
Immerse Yourself in Tradition: Ivory Coast's Vibrant Festival Calendar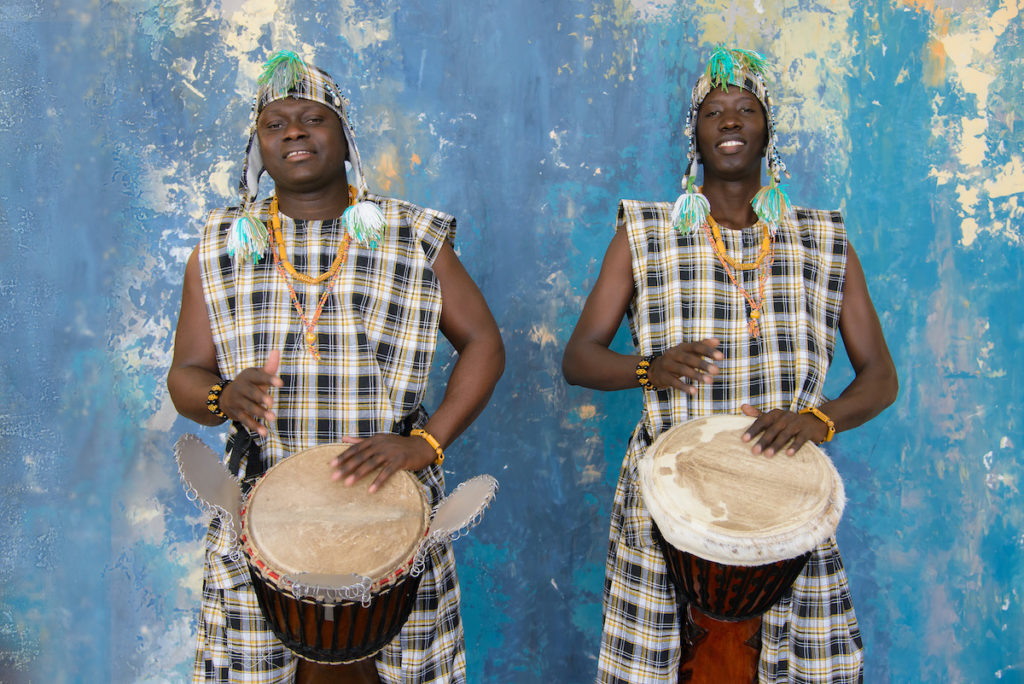 Ivory Coast, with its vibrant cultural tapestry, is a country that celebrates numerous colorful festivals throughout the year. These festivals showcase the rich traditions, music, dance, and customs of the various ethnic groups in the country. Here are some of the most prominent festivals in the Ivory Coast, along with their dates:
Abissa Festival (October):
Celebrated by the Nzima people in Grand-Bassam, the Abissa Festival is a week-long event that marks the end of the harvest season. The festival involves traditional ceremonies, dancing, feasting, and showcasing cultural displays and performances.
In the Gomon region, the Fête du Dipri celebrates the initiation of young girls into adulthood. This festival features colorful parades, traditional dances, and rituals that symbolize transitioning from childhood to womanhood.
Fête du Nouvel An Baoulé (April):
The Baoulé people in the central region of Ivory Coast celebrate the Fête du Nouvel An Baoulé, or the Baoulé New Year Festival. This festival includes traditional rituals, music, dance, and gathering of family and community for feasting and socializing.
Festival des Masques (March):
Held in Man, the Festival des Masques is a vibrant celebration of traditional masks and ancestral spirits. During this festival, different ethnic groups showcase their unique masks through colorful parades, dances, and masquerade performances.
Festival des Arts et Cultures Bété (August):
The Festival des Arts et Cultures Bété takes place in Gagnoa and showcases the cultural heritage of the Bété people. It features traditional music, dance, storytelling, and exhibits of Bété art and craftsmanship.
Festival International du Film des Lagunes (November):
For film enthusiasts, the Festival International du Film des Lagunes in Abidjan is a must-visit event. This annual film festival celebrates African cinema and attracts filmmakers, actors, and movie enthusiasts from around the world.
Festival des Danses et Masques (February):
Celebrated in Korhogo, the Festival des Danses et Masques is dedicated to showcasing traditional dances and masks from the region. The festival brings together various ethnic groups, each presenting their unique dances, costumes, and cultural performances.
It's important to note that festival dates may vary from year to year, so its advisable to check the specific dates and locations closer to the time you book cheap flights to the Ivory Coast. These festivals offer visitors a unique opportunity to immerse themselves in the vibrant cultural heritage of the Ivory Coast, witness traditional rituals, and experience the lively atmosphere of community celebrations.
Capture the Essence of Ivory Coast: Top Souvenirs and Handcrafts to Buy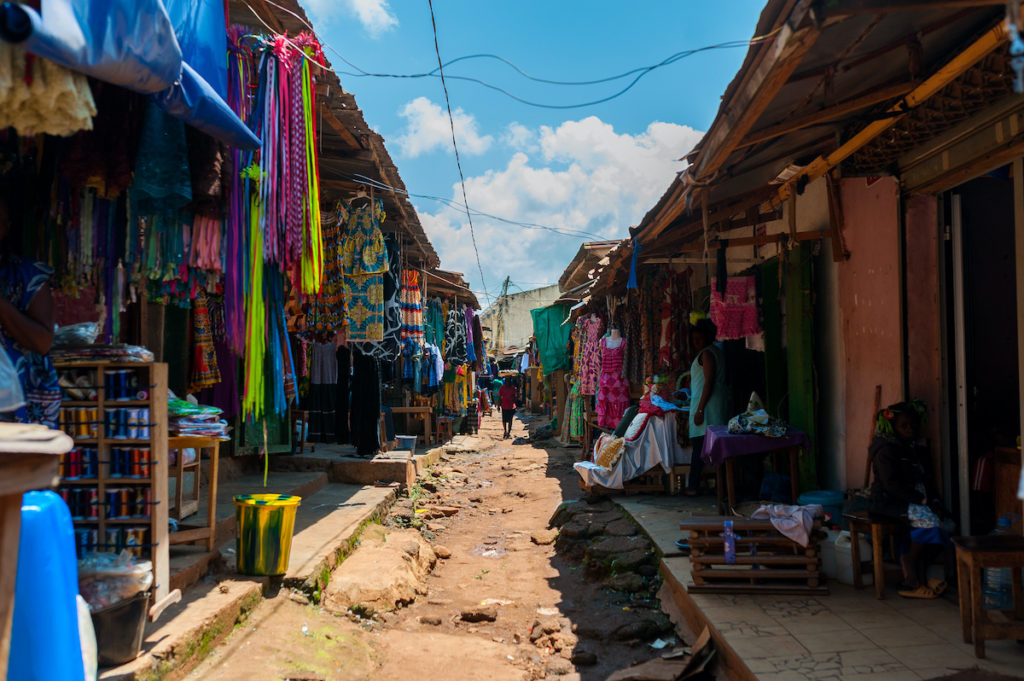 When visiting Ivory Coast, you have the opportunity to bring home unique souvenirs and handcrafted items that reflect the country's rich cultural heritage. From traditional arts and crafts to intricate textiles and local delicacies, here are some souvenirs to consider:
Wooden Carvings: Ivory Coast is renowned for its exquisite wooden carvings, which range from masks and statues to jewelry and utensils. These handcrafted pieces reflect the traditional artistry and cultural significance of the different ethnic groups in the country.
Batik Fabrics: Batik is a popular textile art form in Ivory Coast, characterized by vibrant patterns and designs. Look for batik fabrics in local markets, which can be turned into clothing, home decor items, or framed as unique wall art.
Beaded Jewelry: The craftsmanship of beaded jewelry in the Ivory Coast is exceptional. From necklaces and bracelets to earrings and anklets, these intricate pieces are often made with vibrant beads and showcase the artistic skills of local artisans.
Woven Baskets: Woven baskets are a staple in Ivory Coast, with various shapes, sizes, and patterns available. These baskets, crafted from natural materials like grasses or palm leaves, serve both functional and decorative purposes.
Traditional Instruments: Ivory Coast is known for its traditional music and dance. Consider purchasing a djembe drum, balafon (xylophone), or kora (string instrument) as a unique souvenir and a way to connect with the country's musical heritage.
Local Crafts: Explore the local markets for an array of handcrafted items such as pottery, leather goods, masks, and sculptures. These crafts showcase the talent and artistry of Ivorian artisans and make for captivating souvenirs.
Ivorian Coffee and Cocoa: Ivory Coast is one of the world's largest producers of coffee and cocoa beans. Bring home some high-quality, locally produced coffee or cocoa products to savor the flavors of the country and support local farmers.
Traditional Clothing: Consider purchasing traditional garments like the Boubou or Kente cloth, which are beautifully patterned and worn for special occasions. These garments showcase the cultural heritage and artistry of the Ivorian people.
Local Spices and Seasonings: Ivory Coast is known for its rich culinary traditions. Bring back some locally sourced spices, such as Grains of Paradise or Njangsa seeds, to add a taste of Ivory Coast to your dishes back home.
Shea Butter Products: Ivory Coast is a major producer of shea butter, known for its nourishing and moisturizing properties. Look for natural shea butter-based products like soaps, lotions, and balms, which make for luxurious and beneficial souvenirs.
When purchasing souvenirs, be mindful of the materials used and support local artisans and fair-trade practices whenever possible. These unique handcrafted items will not only remind you of your time in Ivory Coast but also contribute to the preservation of its cultural heritage and support local communities.
Traveling Made Simple: Transport Options in Ivory Coast for Tourists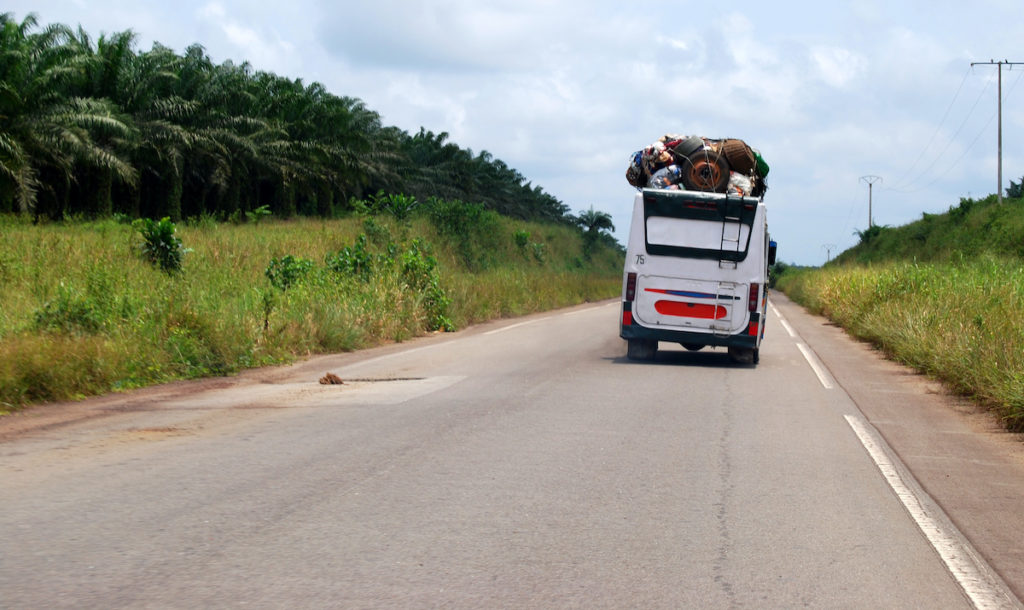 When exploring Ivory Coast, you'll find various transport options that cater to different preferences and budgets. Here are the main transportation modes available for travelers in Ivory Coast:
Taxis: Taxis are a convenient way to get around within cities and towns. Look for official taxis with meters or agree on a fare before starting the journey. Taxis can be hailed on the street or found at designated taxi stands.
Minibuses (Woro-woros): Minibuses, locally known as woro-woros, are a common mode of transport for short to medium distances within and between cities. These shared vans follow fixed routes and pick up and drop off passengers along the way. They are usually more affordable but can be crowded and less comfortable.
Bush Taxis: Bush taxis are shared taxis or vans that operate both within cities and on longer routes between towns and villages. They are a popular choice for intercity travel and provide a more comfortable option than minibusses. Prices are negotiable, and it's advisable to confirm the destination and departure time before boarding.
Buses: Buses are available for intercity travel and connect major towns and cities. These buses offer a more comfortable and spacious option compared to minibusses or bush taxis. Companies like UTB (Union des Transports de Bouaké) and UTVC (Union des Transports de la Vallée du Comoé) operate regular services.
Rental Cars: Renting a car is a convenient option for travelers who prefer flexibility and independence. Several international and local car rental companies operate in Ivory Coast. Ensure you have a valid driver's license, and consider hiring a driver if you're not familiar with local driving conditions.
Motorcycles (Zemidjans): Motorcycles, known as zemidjans, are a popular mode of transport, especially for short distances or navigating through crowded areas. However, exercise caution and ensure the driver provides a helmet before hopping on.
Ferries: If you plan to visit coastal or island destinations like Grand-Bassam or Assinie, ferries provide a scenic and enjoyable means of transportation. Check the ferry schedules in advance, as they may vary depending on the season.
Domestic Flights: For long-distance travel or reaching remote areas, domestic flights are available. Companies such as Air Côte d'Ivoire operate regular flights to major cities like Abidjan, Bouaké, and San Pedro.
When using public transportation, it's essential to keep your belongings secure and be aware of your surroundings. It's also recommended to check the local transport schedules and confirm departure times to avoid any inconvenience. By considering these transport options, you can navigate Ivory Coast conveniently and make the most of your travel experience.
Culinary Delights of the Ivory Coast: Must-Taste Traditional Dishes and Where to Find Them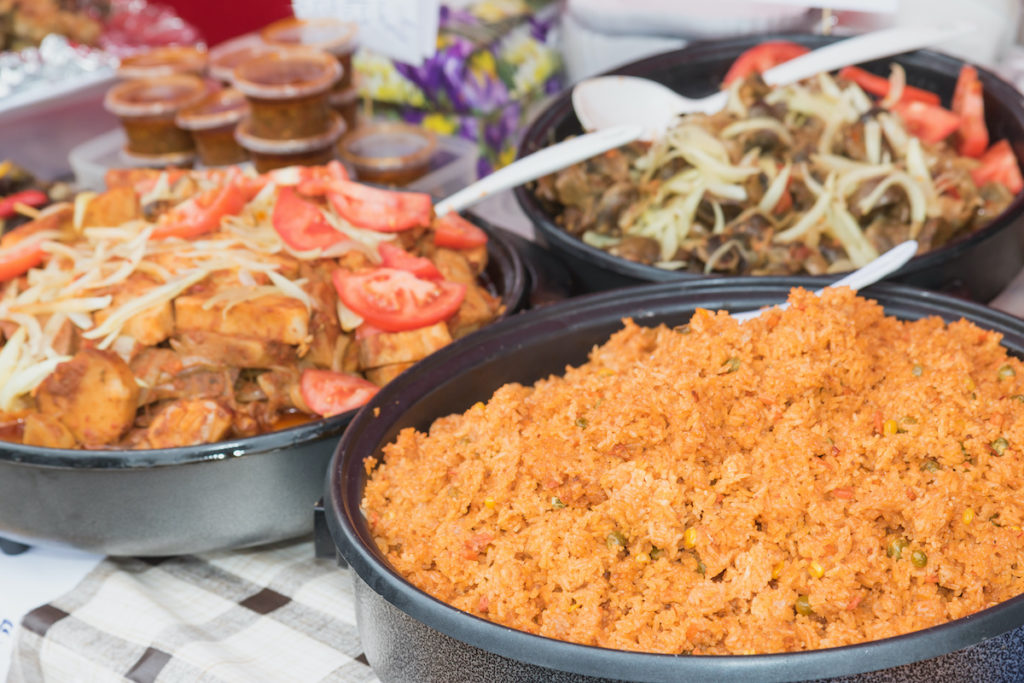 Ivory Coast is a culinary paradise with a rich and diverse food culture. Exploring the local cuisine is essential to any trip to this vibrant West African country. Here are some must-try dishes and where to find them:
Attiéké: Attiéké is a popular traditional dish made from fermented cassava. It is often served as a side dish with grilled fish, chicken, or sauce. You can find attiéké in local markets, street food stalls, and traditional restaurants nationwide.
Fufu and Sauce Gombo: Fufu is a staple dish in Ivory Coast made from pounded yam, cassava, or plantain. It is typically served with Sauce Gombo, a flavorful okra stew. To taste this traditional dish, visit local restaurants or eateries in cities like Abidjan and Yamoussoukro.
Aloco: Aloco is a mouthwatering dish from fried plantains with spicy tomato-onion sauce. It is a popular street food snack that you can find in bustling markets and food stalls throughout the country.
Kedjenou: Kedjenou is a delicious slow-cooked chicken or guinea fowl dish prepared with vegetables, spices, and palm oil. It is a specialty of the Akan ethnic group and can be enjoyed at local restaurants and traditional village settings.
Garba: Garba is a unique and savory dish made from ground peanuts and meat (usually beef or fish). It is often served as a street food snack and can be found in local markets or vendors selling roasted peanuts.
Bangui: Bangui is a refreshing palm wine extracted from palm trees' sap. It is a popular traditional drink in Ivory Coast and can be found in local bars, markets, and roadside stalls.
Poisson Braise: Poisson Braise is grilled or roasted fish marinated in a flavorful blend of spices and herbs. You can savor this delicacy at seaside restaurants, beachside grills, and local fish markets along the coast.
Koki Beans: Koki Beans are a delicious dish made from black-eyed peas, palm oil, and spices. It is traditionally wrapped in banana leaves and steamed. You can try Koki Beans at local restaurants or street food stalls.
Tieboudienne: Tieboudienne, also known as Ceebu Jen, is a popular Senegalese-influenced rice and fish dish that is widely enjoyed in Ivory Coast. It is a flavorful and filling meal found in coastal cities and restaurants.
Maquis Restaurants: Maquis restaurants are local eateries that serve a variety of Ivorian dishes in a casual setting. They are a great place to try a range of traditional dishes and experience the vibrant culinary culture of the Ivory Coast.
When booking cheap flights to the Ivory Coast, make sure you research these delicious local dishes at authentic restaurants, local markets, street food stalls, and traditional eateries. They will give you a true taste of the country's rich and diverse culinary heritage. Bon appétit!
Exploring the Rhythms of the Ivory Coast: Music and Dance Guide for Travelers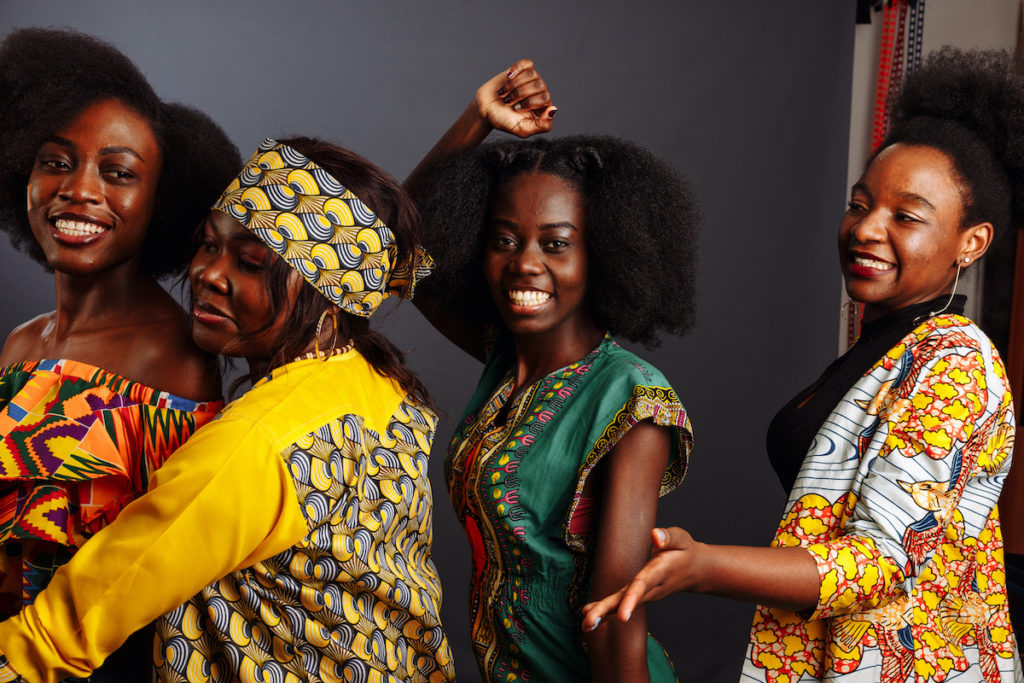 Ivory Coast is a country known for its vibrant music and dance culture. The rhythmic beats and energetic movements of traditional Ivorian music and dance captivate visitors from around the world. Once you have booked your cheap flights to the Ivory Coast and want to immerse yourself in its rich artistic heritage, here's a guide to the music and dance scene, as well as the best times to experience them.
Music in Ivory Coast:
Ivorian music is diverse, blending traditional rhythms with modern influences. Popular genres include Zouglou, Coupé-Décalé, Reggae, and Afrobeats. Zouglou, characterized by its catchy melodies and harmonies, originated in the 1990s and is still widely celebrated today. Coupé-Décalé, a lively dance music genre, emerged in the early 2000s and continues to dominate the Ivorian music scene.
Dance in Ivory Coast:
Dance is an integral part of Ivorian culture, with various traditional dances performed during festivals, ceremonies, and social gatherings. Some popular dances include the Zaouli mask dance of the Gouro people, the Mapouka dance known for its hip-shaking movements, and the Yankadi and Makru dances performed by the Malinke ethnic group. These dances showcase the country's diverse cultural traditions and are a feast for the eyes.
When to Visit:
To experience the vibrant music and dance culture of the Ivory Coast, timing your visit to coincide with festivals and events is ideal. The Abidjan Music Festival, held in March, brings together local and international artists for a week-long celebration of music. The Festival des Arts et Cultures Akwaba, held in August, showcases a range of traditional arts, including music and dance. Additionally, local clubs and venues in major cities like Abidjan often host live music performances throughout the year, providing an opportunity to witness the country's contemporary music scene.
Discovering Ivory Coast's Charm: A Smart Travel Itinerary for an Affordable Trip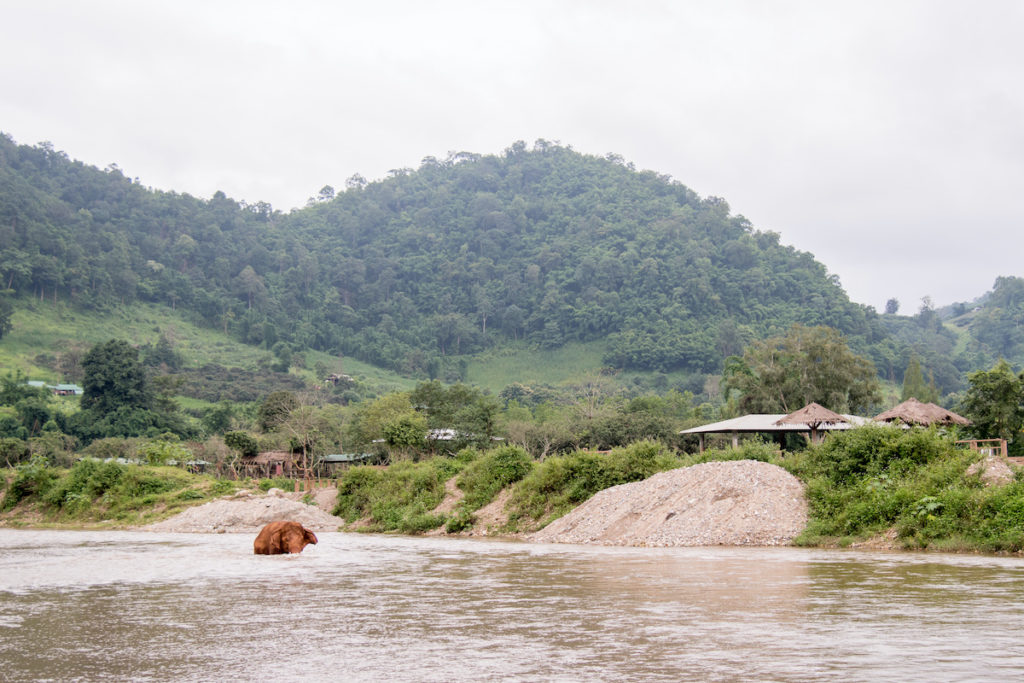 Ivory Coast, a country blessed with natural beauty and cultural diversity, offers a plethora of exciting destinations for travelers to explore. From stunning beaches and vibrant cities to national parks and historical sites, Ivory Coast has something for every type of traveler. Here are some popular destinations that should be on your itinerary when planning a trip to Ivory Coast:
The economic capital and largest city of Ivory Coast, Abidjan, is a bustling metropolis known for its modern skyline, vibrant markets, and lively nightlife. Visit the vibrant Treichville neighborhood, explore the vibrant Cocody District, and enjoy the beautiful beaches of Assinie.
A UNESCO World Heritage Site, Grand Bassam is a historic coastal town known for its colonial architecture and cultural significance. Explore the elegant French buildings, visit the National Costume Museum, and relax on the pristine beaches.
Explore the enchanting Historic District of Grand Bassam, known as Quartier France. This area features well-preserved colonial buildings, including the Governor's Palace, the Old Courthouse, and the Grand Bassam Museum. Take a leisurely stroll along the charming streets lined with colorful houses and immerse yourself in the town's colonial ambiance.
Discover the rich cultural heritage of the Ivory Coast at the Musee National du Costume. The museum showcases traditional clothing, accessories, and artifacts, providing insight into the country's diverse ethnic groups and their unique traditions.
The political capital of Ivory Coast, Yamoussoukro, is home to the impressive Basilica of Our Lady of Peace, one of the largest churches in the world. Marvel at the grandeur of the basilica and explore the surrounding gardens and lakes.
Taï National Park is one of the last remaining primary rainforests in West Africa and boasts incredible biodiversity. The park is home to a wide array of plant and animal species, including chimpanzees, leopards, pygmy hippos, forest elephants, and over 1,000 species of plants. It offers a unique opportunity to witness and appreciate the natural wonders of the region.
Taï National Park is particularly famous for its chimpanzee population. The park houses one of the largest populations of chimpanzees in West Africa, making it an ideal place for primate enthusiasts. Guided tours and treks can be arranged to observe these intelligent creatures in their natural habitat.
With over 300 species of birds, Taï National Park is a paradise for birdwatchers. From colorful parrots and hornbills to rare forest-dwelling species, bird enthusiasts will be delighted by the diverse avian life found within the park. Keep your binoculars handy to spot these feathered treasures.
Another UNESCO World Heritage Site, Comoé National Park, is one of West Africa's largest protected areas. It offers opportunities for wildlife viewing, birdwatching, and exploring diverse ecosystems.
Comoé National Park provides excellent opportunities for wildlife viewing. Embark on guided safari tours or self-guided drives to observe the park's diverse fauna in its natural habitats. Keep your eyes peeled for the iconic African animals that roam the plains and the riverbanks.
Surrounding the park are communities with rich cultural traditions. Engage with local guides and residents to learn about their customs, traditions, and deep connection to the land. You may have the opportunity to witness traditional dances, music performances, and cultural ceremonies.
Assinie is a stunning coastal resort town located in the southeastern part of Ivory Coast. Nestled between the Atlantic Ocean and the Ébrié Lagoon, Assinie offers visitors a paradise-like setting with its pristine beaches, crystal-clear waters, and lush tropical surroundings.
One of the main attractions of Assinie is its beautiful stretch of sandy beaches. The golden sands invite you to relax under the warm sun, take refreshing dips in the azure waters, and enjoy various water sports such as swimming, jet skiing, and sailing. Whether you're seeking relaxation or adventure, Assinie's beaches provide the perfect backdrop for a memorable beach getaway.
Beyond its beaches, Assinie is also known for its vibrant nightlife and entertainment scene. The town boasts a variety of beach clubs, bars, and restaurants where you can indulge in delicious cuisine, sip on tropical cocktails, and dance the night away to local music. The lively atmosphere and vibrant energy of Assinie create a unique and unforgettable nightlife experience.
Nature lovers will find plenty to explore in Assinie. The surrounding area is rich in mangrove forests, offering opportunities for boat tours and wildlife spotting. You can also take a leisurely cruise along the Ébrié Lagoon, where you can admire the scenic beauty of the waterway and catch glimpses of exotic bird species and aquatic life.
Nestled in the western part of the country, Man is known for its stunning landscapes and mountainous terrain. Explore the picturesque villages, hike to the iconic Mount Tonkoui, and visit the mesmerizing La Cascade waterfall.
Sassandra is a picturesque coastal town located in the southwestern part of the Ivory Coast. Situated along the Gulf of Guinea, Sassandra offers visitors a serene and idyllic escape with its stunning natural beauty and laid-back atmosphere.
One of the main attractions of Sassandra is its pristine beaches, which stretch along the azure waters of the Atlantic Ocean. These sandy shores provide the perfect setting for sunbathing, swimming, and enjoying water activities such as snorkeling and kayaking. The tranquil ambiance and gentle sea breeze create a relaxing environment for beach lovers.
The town is also known for its vibrant fishing community. You can witness local fishermen returning with their catch of the day and even have the opportunity to taste fresh seafood at the local restaurants and eateries. The flavors of the ocean are sure to delight your taste buds and provide a true culinary experience.
Sassandra is blessed with a lush and verdant landscape, making it an ideal destination for nature enthusiasts. The surrounding forests and mangroves are home to a diverse range of flora and fauna. Explore the mangrove swamps on a boat tour, where you can spot various bird species, monkeys, and even crocodiles.
Korhogo is a vibrant and culturally rich city located in the northern part of Ivory Coast. Known for its traditional arts and crafts, Korhogo offers visitors a unique and immersive experience of the local culture and traditions.
One of the main attractions of Korhogo is its renowned textile industry. The city is famous for its intricate handwoven fabrics, known as "kente" or "bogolan." These fabrics showcase exquisite designs and patterns, each representing a story or a symbolic meaning. Visitors have the opportunity to witness the traditional weaving techniques firsthand and even purchase these beautiful fabrics as souvenirs.
In addition to its textile heritage, Korhogo is home to a vibrant art scene. The city is known for its talented local artisans who create stunning woodcarvings, pottery, and jewelry. Exploring the bustling markets and workshops in Korhogo allows you to appreciate the creativity and craftsmanship of these skilled artists.
Assouindé is a charming coastal town located in the Ivory Coast, offering visitors a tranquil retreat and a chance to unwind amidst natural beauty. Situated along the breathtaking shores of the Atlantic Ocean, Assouindé boasts pristine beaches, swaying palm trees, and a laid-back atmosphere that is perfect for relaxation and rejuvenation.
One of the highlights of Assouindé is it's stunning beachfront, where golden sands meet the crystal-clear waters of the ocean. It's an ideal spot for sunbathing, swimming, or simply strolling along the shoreline while enjoying the soothing sound of the waves. The beach is also known for its vibrant sunsets, offering a picturesque backdrop for romantic moments or capturing stunning photographs.
For nature lovers, Assouindé is surrounded by lush greenery and tropical forests, providing ample opportunities for hiking, birdwatching, and exploring the local flora and fauna. You may encounter exotic bird species, monkeys, and other wildlife during your explorations.
Assouindé is also a fishing village, allowing you to experience authentic local life and witness the traditional fishing techniques of the community. You can interact with the friendly locals, learn about their customs, and even try your hand at fishing if you're up for an adventure.
These popular destinations in the Ivory Coast provide a diverse range of experiences, from cultural immersion to nature exploration. Whether you're seeking vibrant city life, historical landmarks, or stunning natural landscapes, Ivory Coast has it all. Plan your trip wisely, and prepare to be enchanted by the beauty and warmth of this West African gem.
Conclusion
Experience the vibrant culture, breathtaking landscapes, and diverse wildlife of the Ivory Coast on your next trip. From the bustling streets of Abidjan to the pristine national parks and stunning coastal areas, Ivory Coast offers an unforgettable adventure. Ivory Coast has it all, whether you're seeking cultural immersion, wildlife encounters, or simply a relaxing beach getaway.
Ivory Coast warmly welcomes visitors with its hospitality and vibrant spirit. Ivory Coast offers something for everyone, whether you're a solo traveler, a couple seeking a romantic getaway, or a family looking for an enriching experience.
So, pack your bags, book cheap flights to the Ivory Coast, and embark on an unforgettable journey. Let the country's beauty and charm captivate you as you create lifelong memories. Get ready to explore this gem of West Africa, and be prepared to fall in love with the sights, sounds, and flavors of the Ivory Coast.
You can also contact one of our asaptickets travel experts for any assistance booking a cheap flights to the Ivory Coast at toll-free number: +8443007983.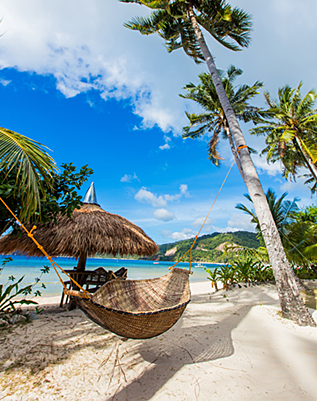 Get it right to your inbox by subscribing to ASAP Tickets weekly emails featuring the hottest flight deals from US to the .
Massive savings • Unsubscribe at any time.
You were sucessfully subscribed
Please check your inbox to confirm the subscription