It's been a while since the official lockdown took place all around the world and celebrities… well, they are not exempted! Being entertainers, musicians and actors, naturally, they are keen to share their experiences of self-isolation. So get ready for our COVID-19 #StayAtHome fun video selection.
Some content has captured the collective mood of the online community, while the others sort of made us all feel just a tiny bit better.
Now… since we love our customers & readers, we want to share this best part with you, and without further ado, let's enjoy some comedy! And, of course, at the very end, we'll let you decide who's the winner!
"Stay at home as much as possible. Listen to the experts, ignore the morons (foreheads). We will get through coronavirus together!" – Arnold Schwarzenegger.
The word of wisdom mixed with classy humor, that's what Arnie was always all about. But, wait! Did he just say Lulu and Whiskey?
Yes, you heard it right! The cutest pony "Whiskey" and he's bestie donkey "Lulu," and the one and only dog "Cherry" are giving a great company.
The Terminator star can be often seen playfully chasing after Whiskey in his backyard, but there is more to it. Since the pandemic outbreak has escalated, and more serious safety precautions took place in the US, Arnie had been posting pictures of daily office walks, business calls, and afternoon snacks with his beloved Whiskey, Lulu and Cherry. Seriously, guys, you should check him out. It is just as hilarious, as it is cute!
My Stand up brings all the folks in the Yard!
While in times of COVID-19, streets are empty, every passerby matters, right? Watch how comedian Patton Oswalt interacts with random people passing by. That girl's reaction is priceless! – Alright… x
You never want a predictable ending!
COVID-19 #StayAtHome with Ben Stiller was intense and in a fun way.
While now is an excellent opportunity to master your craft or expand your horizon with a set of new skills, we never expected Ben to choose this niche. No, but really! We saw where you were going in the 2017 movie "Brad's Status", but the chainsaw art? Ben, you never run out of ideas to surprise us!
Late show from home?
Apparently, ever since 2015, British actor and entertainer James Corden was looking forward to this one in a lifetime opportunity to host "The Late Late Show" from the comfort of his house. Well, you've made it Jamie! Since the celebrity isolation video trend popped up, you've guessed it right, he was the first one to join a #CelebFunFromHome khi-khi party.
Never a better time for a Storytime!
COVID-19 #StayAtHome with Kevin was exactly what you would expect it to be. Whenever this guy speaks, it is funny. Whenever Kevin opens with – "This is a good one.." you know you got to hear it! Confessions from the Hart looks like another Kevin's successful new project, so we'll leave it here. A must watch series!
Roasting has never been so easy!
Now if you are still with us, so far we've covered funny celebrity standup, late-night show, encouragements, and stories. So we thought, why not finish off our post with one and only "Ricky The Roast King Gervais," making fun of "Stuck in my mansion Celebrities." Enjoy!
And that will be it guys!
Now it is your turn to pick the funniest video. Go ahead and comment below!
Don't forget to check out our blog where we explained in great detail everything you need to know about coronavirus and travel.
But for now, stay home and stay safe!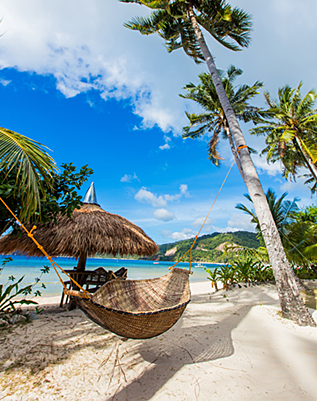 Get it right to your inbox by subscribing to ASAP Tickets weekly emails featuring the hottest flight deals from US to the .
Massive savings • Unsubscribe at any time.
You were sucessfully subscribed
Please check your inbox to confirm the subscription