Airlines all across the world have canceled thousands of flights as the coronavirus pandemic spreads worldwide. The number of people traveling by plane has dropped by a whopping 96%, and countries all around the world have imposed covid-19 travel restrictions and advisories to stem the spread of coronavirus within their borders and beyond. Airline corporations are unclear on what travel after covid-19 will be like and these uncertainties can be frightening.

Now that more people are staying home and suspending planned trips, we would like to address the most requested ''coronavirus and travel'' related questions:
    How does international air travel look like during coronavirus pandemic?
    How ASAP Tickets help travellers in time of coronavirus?
    What will international air travel look like after coronavirus pandemic is over?
How does international air travel look like during coronavirus pandemic? 

Without questions, the outbreak of coronavirus has put the travel industry in a significant transition that will be remembered for generations. While we are living the history, let's take a closer look at how the air industry is operating with the pandemic. For a comprehensive outlook, the whole process can be broken down into 3 stages including recognition, response and precaution. 

Recognition

Being in the frontline of the crisis, international air travel is one of the first to realize and experience the impact. It got affected directly right at the beginning of the outbreak when the early covid-19 travel restrictions to China started in late January. In fact, the unprecedented spread of the coronavirus had led to a roller coaster experience for the international travel network. On March 22, 2020, the year-on-year change in daily airport passenger traffic in Italy decreased by 98% compared to the same day in 2019. Unexpectedly in the same month, a sudden surge of travel requests happened after the announcement of the Europe travel ban, resulting in travelers paying up to $20,000 for last minute flights home to the US. 

Response

While getting used to the unpredicted influences, the airlines has made great and unseen efforts responding to the rapidly changing situation.
immediately started working on an air-tight disinfecting for all the public areas 
initiated travelers screening in the airports
have set a high-grade benchmark for their air filtering systems. American Airlines' stated that 99.7% of the airborne particles are cleared out and a complete air change approximately 15-30 times per hour or once every two to four minutes is provided. 
Precaution

Other than taking action to maximize a clean and safe environment, strict rules for precautions were carried out to further safeguard the passengers' health, such as the "Side Seat Empty" initiative by the Turkish Airlines.
In order to stay safe when traveling during covid-19, aside from practicing good personal hygiene to prevent getting infected, there are 2 more tips that can ensure a safer international trip. First of all, we need to heed the advice of public health officials for the up-to-date travel regulations. Most importantly, consulting with a travel agency can help navigate through the uncertainty as the agents have first-hand information about the most flexible cancelation/exchange policies of the airlines.
How ASAP Tickets help travelers in time of coronavirus?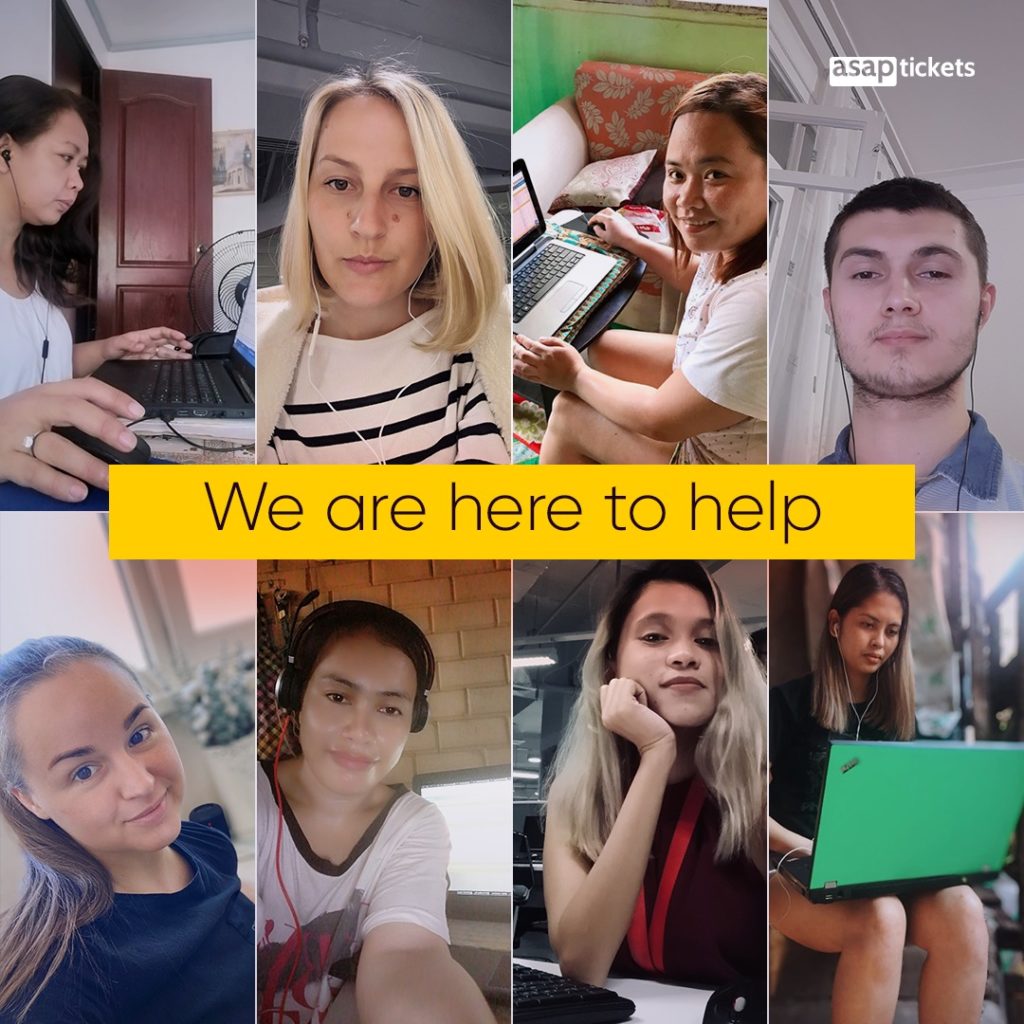 The outbreak of covid-19 has been an unprecedented challenge for all travel agencies worldwide. Since our company is directly linked to flying as a means of traveling, our Customer Support department was experiencing a huge spike in the number of calls and emails received during these past weeks. In total, during March, we have received 105,899 calls. This was a crucial point – with no time to waste.  

We did our best to assist promptly and added more specialists to the team to process as many requests as possible. The number of our agents doubled. They were working around the clock, getting approximately 130 calls per minute.
We have cooperated with our partner airlines to provide our customers the freshest and most up to date information about any restrictions their preferred airline may impose during these times of virus outbreak.
We trained all our travel agents to handle any post-booking requests, including cancelations and exchanges, as good as our Customer Support team does. This means that now our customers can work directly with their agents on solving any issues.
At the moment, there's a high overload of airline booking requests. We are no exception – our workload has increased by 321.6%. The overwhelming number of cancelations related to the coronavirus has prompted significant delays in standard processing times. However, we are doing everything we can to reply timely and solve all the issues to the benefit of our customers.

Please keep in mind that every case is individual with a lot of factors to be considered at this point. We strongly advise to get in touch with your travel agent or contact our  Customer Service to sort out your upcoming flight details.

Our customers' well-being is our number one priority, and we want you to travel worry-free, so we are offering a FREE exchange or cancelation for your tickets on major airlines.
At ASAP Tickets, we stay committed to handling the situation and serving our customers the best way possible!

What will international air travel look like after coronavirus pandemic is over?

Every stormy cloud has a silver lining. People have become more health and hygiene conscious in every possible way especially for the travel industry and people who will travel after covid-19.

While air travel experiences overwhelming effects right now, an analyst at Stifel, an investment banking company, foresees that air travel after pandemic will rebound despite the current situation. People's desire to travel is strong. 

Travel after covid-19 may become more purposeful and meaningful.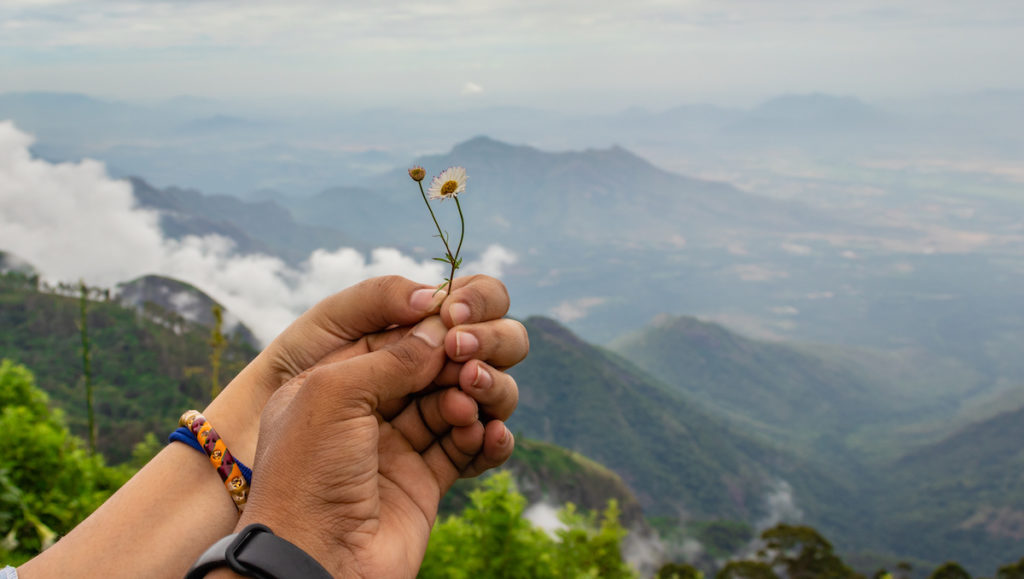 People will finally tick off their bucket list trips they've been putting off for years, fearing that something like this pandemic could happen again. Travel industry will come back stronger than ever with only the industry leaders to survive and thrive.

Airfares after covid-19 will depend on the interplay of demand and supply, whether prices will be higher or lower. Fewer airlines and fewer flights would tend to drive airfares up, while lower demand and lower fuel prices after would drive airfares down.

Travel agents could make a comeback. According to Erika Ritcher, the senior director of communications for the American Society of Travel Advisors (ASTA),  she remains hopeful that the future of travel will have an emphasis on a travel advisor. She also said, "When things go wrong you have a travel agent to assist you. When people are trying to figure out how to get home, travel advisers are 10 steps ahead already re-booking their clients on flights home."

Airlines are also doing their part in the worldwide effort of ensuring safe air travel during and after covid-19. How do airlines protect their passengers? Major air carriers have been closing their gates to all potential risks. The foremost priority is the passenger's safety. With the emerging innovations and clear-cut methods being implemented, the strong commitment of the airline's safety procedure will ensure a safe flight. 
Emirate Airline is found to be the first to start blood tests for covid-19 before checking in and impressively, the result is available in shortly 10 minutes.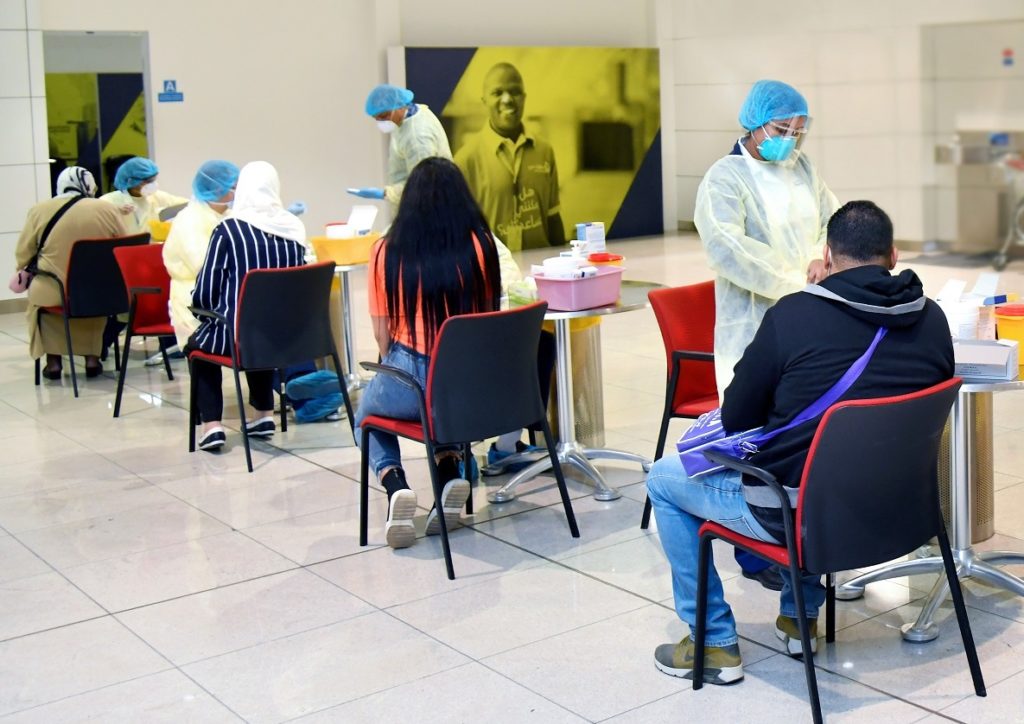 Effective efforts also spotted with Etihad Airways. They initiated new technology, named Kiosk which can monitor temperature, heart rate and respiratory rate of the passengers. By doing this, they can identify and prevent any exposure. 
The trend is clear that the endeavor from the airlines will not stop here and the force will be strengthened over time. 

To sum up

While the question of when will things return back to normal remains unclear and probably no one can answer this with any certainty, the only assurance we have is that it will go back to normal eventually because as everything in life, this too shall pass.

We are all in this together and for now all we can do is stay home and do our part to stop the spreading. Travel after coronavirus will return stronger than ever and traveling will become more meaningful than ever as we now know what it's like to not have this privilege.
Useful Resources for Covid-19 Travel: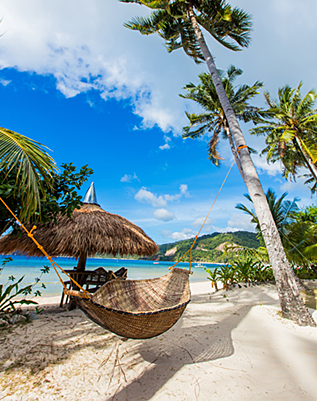 Get it right to your inbox by subscribing to ASAP Tickets weekly emails featuring the hottest flight deals from US to the .
Massive savings • Unsubscribe at any time.
You were sucessfully subscribed
Please check your inbox to confirm the subscription