If you plan to travel during the upcoming holidays, expect to arrive at a busy airport. From mid-November through Christmas and New Year's, airport travel chaos will be in full swing.
But don't fret: we've put together our top airport tips to make your trip go as smoothly as possible. These tips also answer the most
Tip #1. Arrive at your airport on time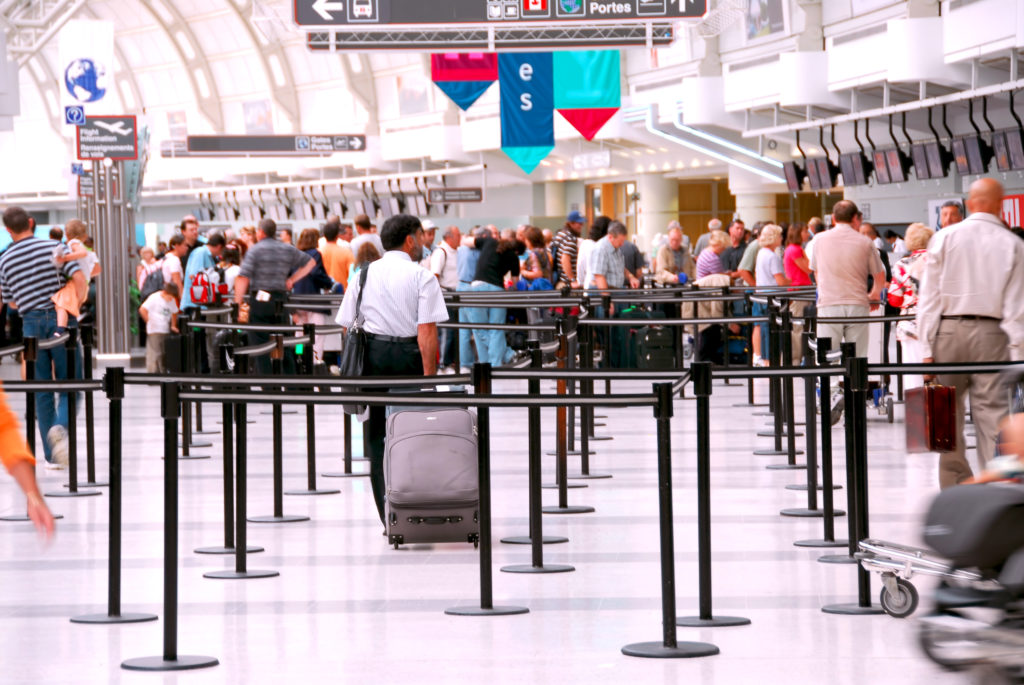 When should I arrive at a busy airport?
Airports will be busy around Thanksgiving, Christmas, and the winter break. So, you need more time than arriving an hour before your flight.
If you're traveling internationally, three hours is the bare minimum you should aim for. However, we suggest arriving at the airport three and a half hours before your flight.
Domestic flights don't require you to arrive that early. In smaller regional airports, you can usually get away with coming in 75 minutes before a flight if you don't need to check your luggage. Bigger airports require at least 90 minutes because they have more flights and more people to process.
But when you have a busy airport to look forward to, plan to be there at least 2 hours before your flight. Even smaller airports tend to get busier starting on the Wednesday before Thanksgiving.
Tip #2. Planning the right layover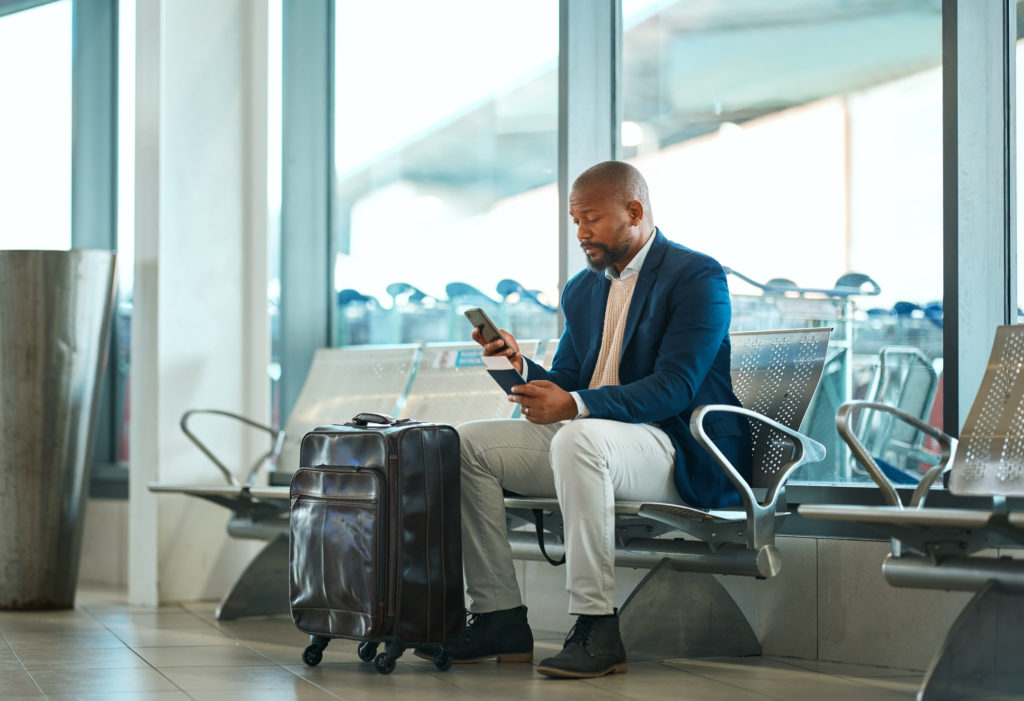 Is a 1-hour layover too short?
One of the most common questions our travel experts get is about layover times. On domestic flights, where you won't change terminals, one hour may be enough to transfer flights.
However, with flight delays, which are typical during the holiday rush, you should plan at least 75 minutes for a domestic layover.
Internationally, anything under 90 minutes is risky: you might make your transfer in an hour if your terminals are nearby. But your luggage probably won't. So, when you call a travel agent to book flights, ask that your layover is at least 90 minutes. But to be calm and not have to rush anywhere, we suggest aiming for 2-2.5 hours. The agents at ASAP Tickets are true travel experts, so they'll be able to assist you.
Tip #3. Check-in online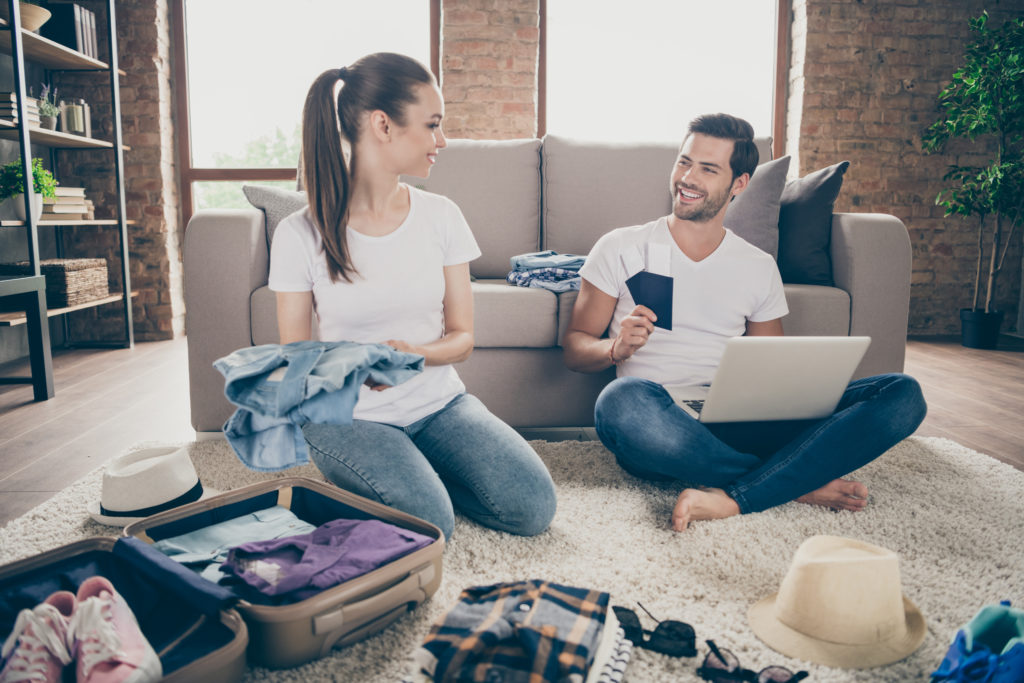 Do I need online check-in?
You can save valuable airport time by checking in online.
Do you need to check in 24 hours before your flight? No. You're allowed to check in at the airport, or you can do so online up to a few hours before your flight.
The advantage of earlier check-in is better seat choices if you haven't pre-paid your seats. You can also purchase seats during check-in and have more options the earlier you start check-in. But the real advantage is that you usually won't have to stand in an extra line at the airport: airlines typically have a separate queue for checked-in passengers to drop off their baggage.
Also, check with your airline because some carriers allow check-in earlier than 24 hours on long-haul flights. Emirates Airlines, Singapore Airlines, Air India, and EVA Air are just some of the carriers offering 48-hour check-in.
Tip #4. Use an airport lounge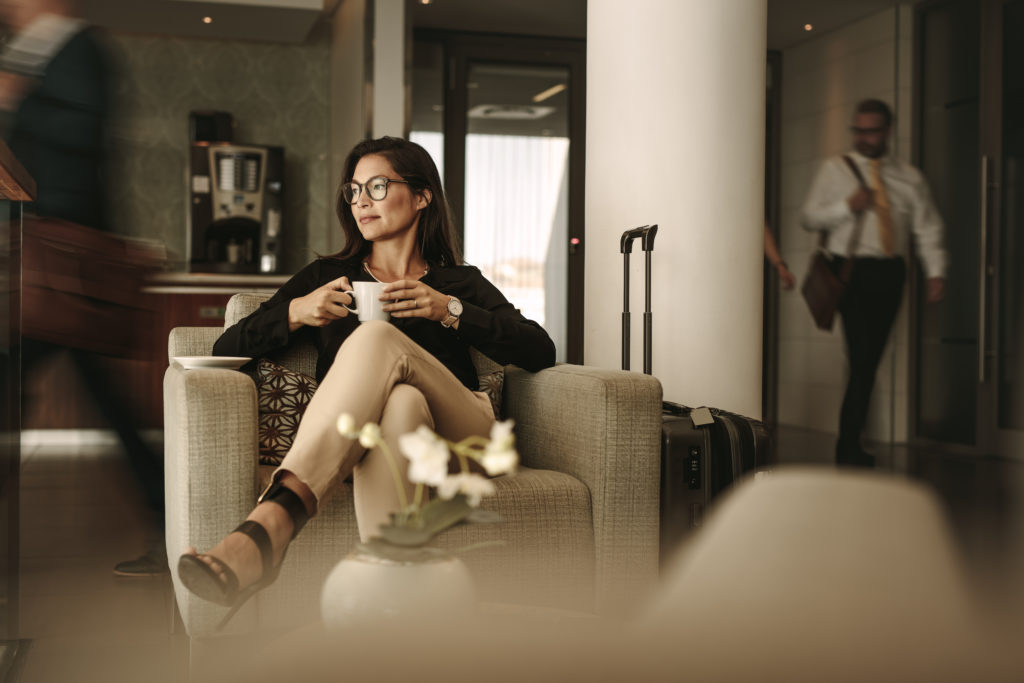 Are airport lounges worth it?
When airports get crowded and busy, they're busy both at check-in/luggage drop-off and after you pass security.
One way to avoid the crowds is to use an airport lounge. Some credit cards offer complimentary lounge access. To find out if the service is available to you, call your bank. Your airline loyalty points may also grant you access, so check your airline account. Alternatively, you can pay for a lounge at the airport.
The advantage is that fewer people are in the lounge areas. Lounges also offer complimentary snacks and drinks. So you won't have to pay for food. But most importantly, you won't have to stand in line to pay for food, which is significant at a busy airport.
Tip #5. Pack smart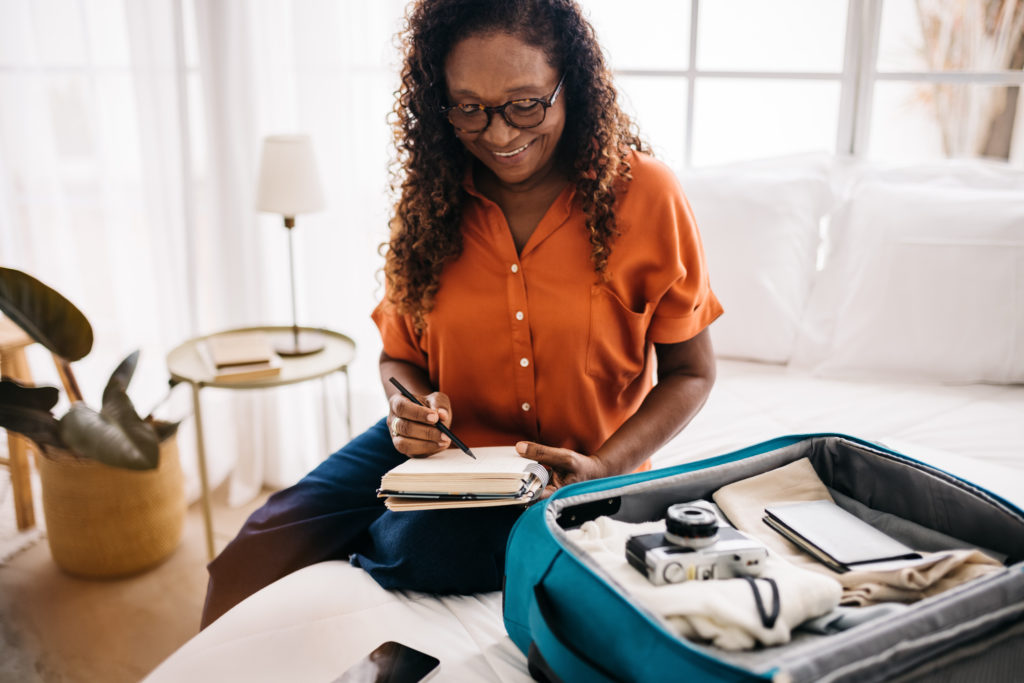 How many liquids can I bring on a plane?
There's no way to avoid security checks. The security officers have an important job to do, and we can help them by packing and dressing smart.
At a busy airport, this can be the most tedious step of your airport experience. To make it easier, avoid jewelry, heavy belts, and other things you'll need to take off when you go through the metal detector. With fewer things to take off, you'll be through quicker.
For your carry-on, pack it in such a way that it will be easy to take out your tablet, computer, or any electronic device. They must be taken out and put in a separate container, so save yourself time by not burying them deep in your belongings.
Remember that for liquids, gels, and aerosols, your limit is 3.4 oz (100 ml). All your 3.4 oz containers need to fit in one quart-size bag, which adds up to about nine items. Put all your travel-sized liquids into the quart-size bag before you arrive at the airport, as it will also save you time. Remember that yogurts, jams, and honey will count as liquids. Water is not allowed, but you can take an empty refillable bottle.
In Conclusion
Holiday travel chaos is inevitable, but you can navigate busy airports more easily by following these simple tips.
Another essential point to keep in mind is that flight prices will increase regularly until the end of December. If you know when you plan to travel, book as early as you can to save more. The expert agents at ASAP Tickets can offer you the best holiday deals. Call 844-300-7983 toll-free and book your holiday travel today.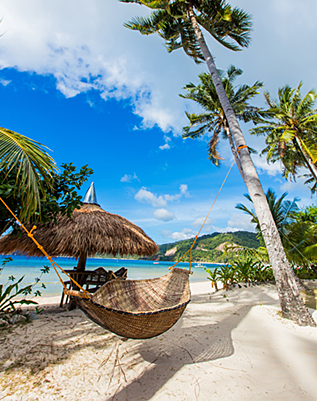 Get it right to your inbox by subscribing to ASAP Tickets weekly emails featuring the hottest flight deals from US to the .
Massive savings • Unsubscribe at any time.
You were sucessfully subscribed
Please check your inbox to confirm the subscription