International round-trip flights from $399*! – Is this real?
Have you seen flight promotions advertising international flights, for example, to Italy or to the Philippines for an amazing price like $399 round-trip?
These prices are amazing and might make you wonder if they are real or if they are a scam. So… are cheap flights real?
Yes, they are real prices
Ok, first off, it is indeed possible to grab a great deal like the ones mentioned above. They are legitimate and will get you from A to B! They are probably going to have a number of terms and conditions limiting them, for example, the travel dates and departure location.
So, there about 3 general reasons why flights might be cheap (excluding scams).
They are the cheapest flights of the year or season (during a low time when most people aren't looking to fly)
There was a price drop or seat sale by the airline
The fare is an error fare – someone has made a mistake
---
How do they work?
In your own flight searching, you've probably noticed the wide range of prices for the same routes, and you know that flying at certain times (Christmas!) are more expensive. You might see a price advertised but when you go and search for it, you find a higher price. Why is this?
Flight pricing is actually super complicated, not always logical and, can be hard to predict. But there are a few things we already know:
– Flights are cheaper when booked in 'low seasons'
– Flights are cheaper when booked in advance
It should be noted that 'low seasons' aren't always the same as the tourist season or the weather seasons.
The amount of time needed to book in advance depends on the region.
Certain airports are blessed with cheaper flights than others, whether it's because of their location or popularity. Flight prices are often advertised from hubs. If you need to fly from your local airport to a hub, your total flight price will be higher.

How can I get a flight at these prices?
Be flexible
Great deals don't grow on trees, and they also don't come around at all times of the year. If you want to secure a seat at the best price you have to be flexible. So that means you need to be willing to fly when the deals are. If you are dead set on flying on specific dates then it will be much more unlikely for you to get the lowest prices.
---
Book in advance
Booking in advance is going to be cheaper than booking at the last-minute in most cases. How far in advance you should to book depends on your route.
---
Follow social media & emails to keep up to date on promos
Airlines can run a price drop whenever they like. A price drop is a lowering of the airfare to fill seats faster. Once travel agents find out about the sale, they usually send out an email or promote it through social media. Often these deals don't last long, so you should follow some social media and email lists to keep up to date.
Subscribe to our emails.
---
Don't hesitate to book
When you see a great price you need to be ready to jump on it straight away! These flash sales often only last 24-48 hours, or, just until all the available seats are sold. If you hem and haw about it, you might miss it.
---
Don't be discouraged
Flight pricing can be pretty unpredictable, so don't beat yourself up if you see cheaper prices after you've already booked. There's no way you could have known about it for sure.
---
Consult a travel agent
In some cases, tickets at this price cannot be found online, and can only be purchased from a consolidator. A consolidator is a travel agency who can get tickets directly from the airline at greatly reduced prices (wholesale). These tickets (known as unpublished airfares), can't be bought on the airline's website, nor on online booking engines. So your best bet is to contact a reputable travel agency like ASAP Tickets. Your expert travel agent can assist you in finding the best rates and can give you advice about pricing.
---
To talk one of our travel experts, call us at 844-300-7983 today! Your personal travel agent can help you get the right flights at the right price! Feel safe booking with a certified and trusted Travel Agency. ASAP Tickets has been in the industry for over 15 years!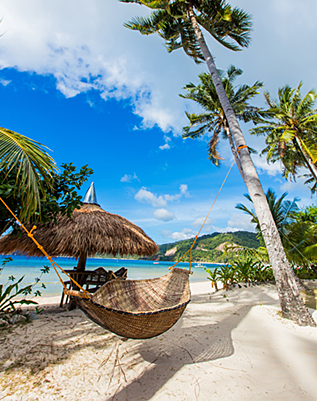 Get it right to your inbox by subscribing to ASAP Tickets weekly emails featuring the hottest flight deals from US to the .
Massive savings • Unsubscribe at any time.
You were sucessfully subscribed
Please check your inbox to confirm the subscription