Some will say that the travel industry took a huge hit in March. But as most people stayed at home fearing the fast-spreading virus (and while most airlines shut down for lack of passengers) Qatar Airways kept on flying. Today people are coming from far, and many are coming from wide to ask one simple question – Why is Qatar Airways so expensive?
in this Blog, we will investigate if Qatar Airways flight pricing can be justified, and what are Qatar's key strengths moving forward.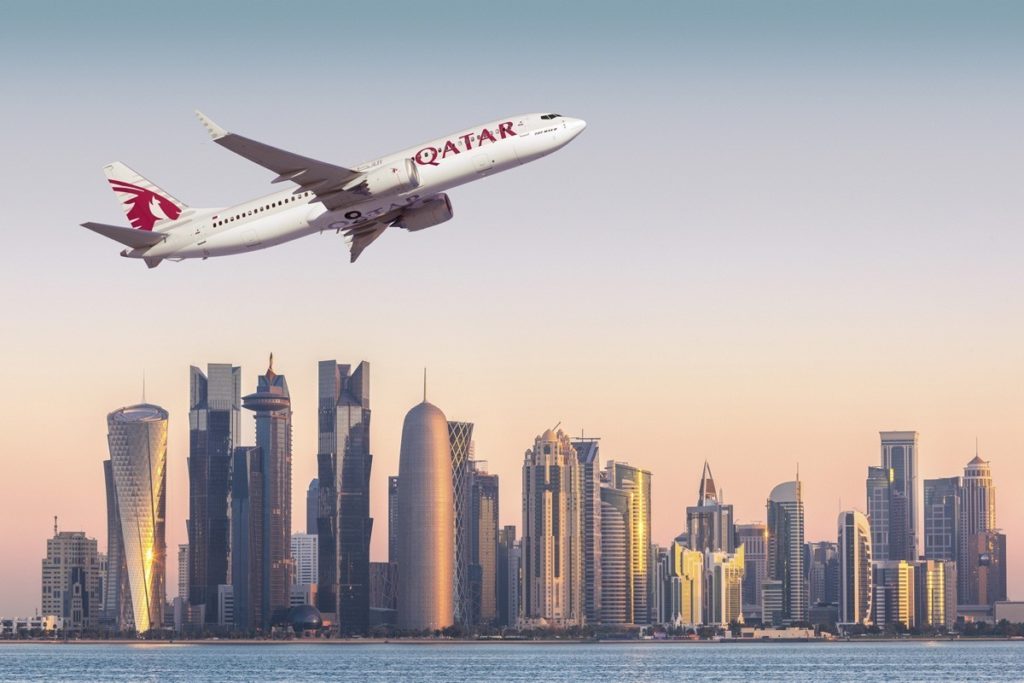 Why charge premium?
We live in a competitive world, where one company can not be examined without a fair assessment of its competition. So let's identify key superiorities over competitors who operate within the same regions.
The main competitors, based on the size and geography, are Emirates, Etihad, and Turkish Airlines.
We can spend weeks and maybe months, comparing these giants side by side to identify a clear winner. The reality is, great companies are great for a reason, and each of them has an edge of some sort. Rather, we should focus on the key metric that is critical for every traveler.
Customer Satisfaction and brand recognition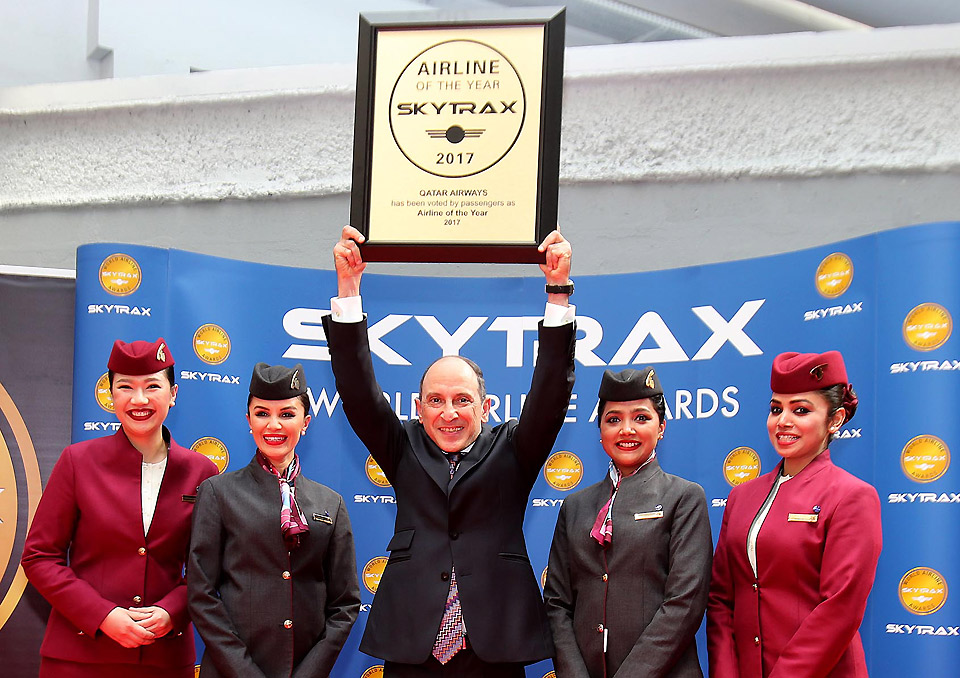 To put it simply Emirates, Etihad, Turkish Airlines do not have the service level Qatar Airways do.
According to Skytrax, Qatar Airways holds the status of the World's 5 Star Airline since 2011. This leads to higher brand awareness, increased demand, and, therefore, higher airfares. Especially since they have the tagline in the silver lining. 
Of course, having a 5-star status doesn't come in cheap, but there are other reasons including, overall service costs and airport services.
Also, according to the consumer-aviation website Skytrax, Qatar Airways was ranked the best airline in the world in 2019. We highly recommend you to check out their latest awards section, which is packed with honorable achievements. 
Ability to execute on a high level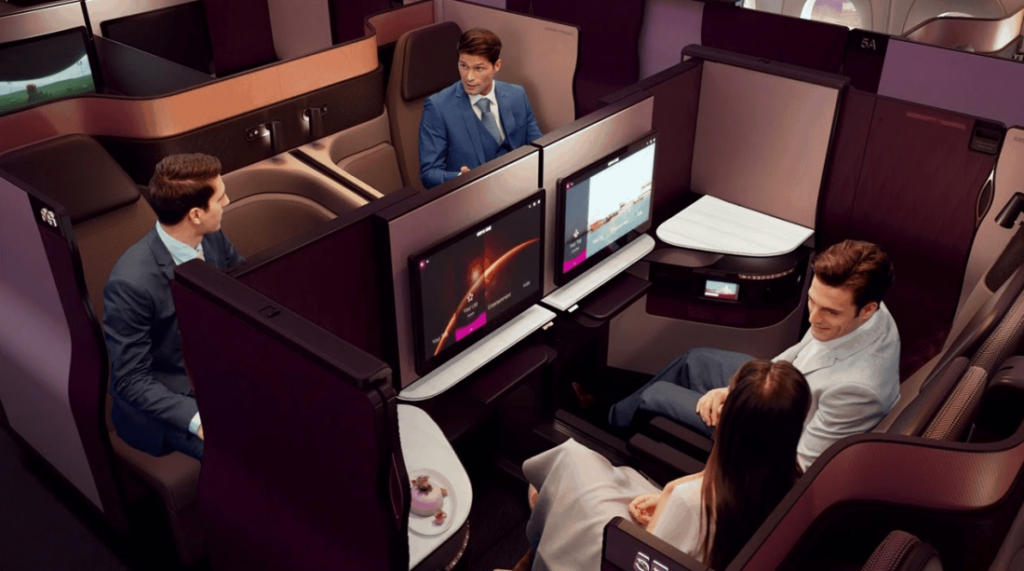 Qsuite
We have a dedicated blog post, where you can find everything you need to know about Qatars – QSuite, however here are some key points…
Business Class of the Year – Qsuite
Qatar's Qsuite was the winner of the 2018 TPG Awards Best International Business Class of the Year, and for most people, Qatar Airways and their Qsuites offer the best business class product on the market as well.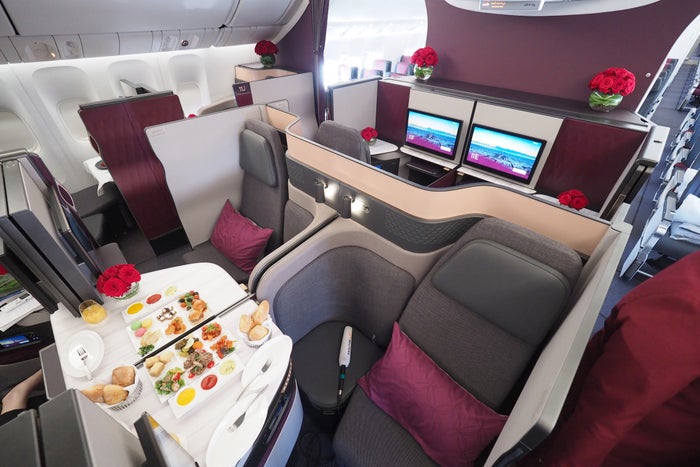 Management and Delivery
What's even more astonishing is the speed with which the airline rolled out the suites aboard its fleet. The first flight with them went into service in June 2017, just three months after the unveiling. Since then, Qatar Airways has put the new Qsuites into service on many of its flagship routes, such as those between its hub in Doha (DOH) and New York (JFK), London Heathrow (LHR), and Paris Charles de Gaulle (CDG).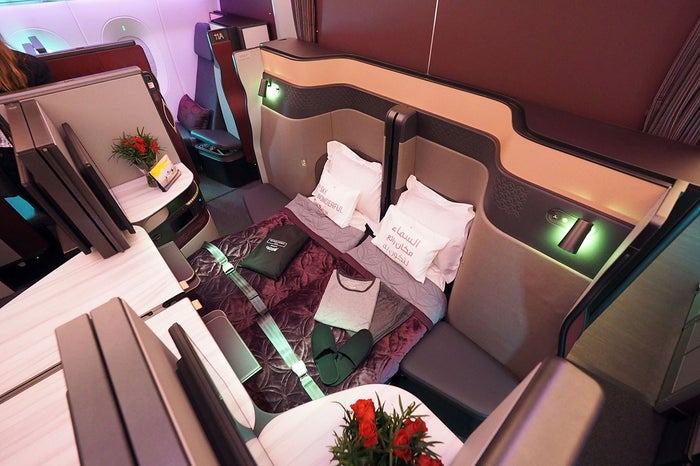 Beyond Comfort
Certain blocs of Qsuites in the center section can be set into a few different configurations. The seats that are located close together can become a double bed for couples or families traveling together. Also, Qsuite has technological bells and whistles like light-up "Do Not Disturb" signs, 21.5-inch entertainment monitors with touch screen controls, and over 4,000 menu options.
Overall the implementation of QSuites into Qatars product line has been a clear success. Steps like these help Qatar Airways convey an important message to the public – we are high quality and certainly not cheap.
Where do Qatar airways fly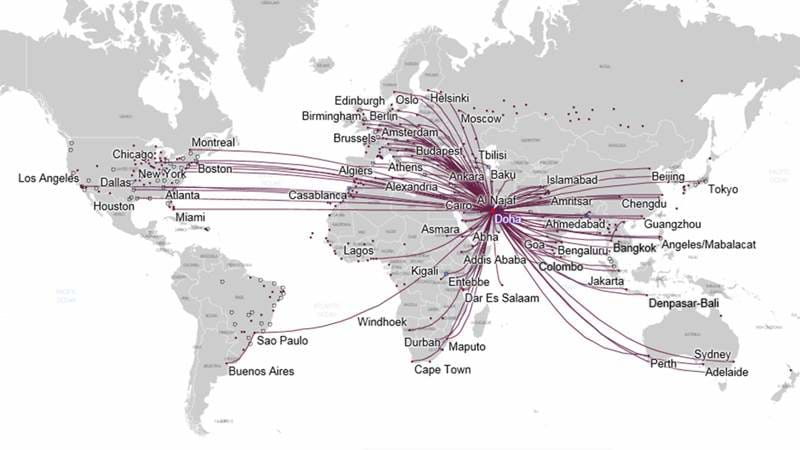 Qatar Airways recently revealed that it has more global connectivity than any other airline. The carrier is rapidly resuming services as it aims to keep the world moving while other airlines remain grounded. Indeed, by mid-October, Qatar plans to operate over 650 flights each week to more than 65 destinations. With a layover in Doha, countless route combinations are available.

This makes for Qatar Airways' busiest summer and fall to date. New flights are also being launched to Montreal, Shiraz, Venice, and Kolkata. The airline also expanded into Sofia this September and Oslo in October. Not to mention the new routes that opened at the beginning of the year: into Bucharest, Brussels, and Budapest in January, Stuttgart in March, and Aleppo, Syria in April.
Make sure you check out our updated list on current Qatar Airways Flight destinations.
After all, is Qatar Airways more expensive than the same class competitors?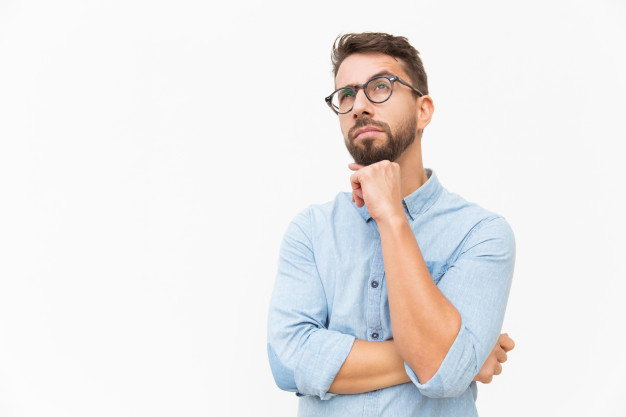 Certainly flying with Qatar Airways, for the most part, is not cheap. Yes, you can get a bargain flight from time to time, yet this is not what Qatar is all about.
Pricing Verdict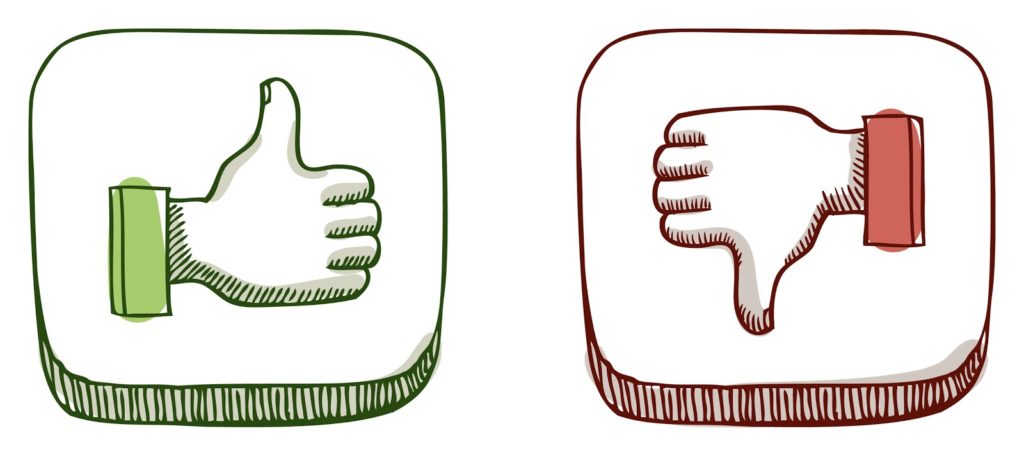 Pros: Qatar has highly compatible offerings. It is fairly priced for its class, taking into account that it has best-in-class food, service, and comfort.
Cons: It is far from being considered cheap, however worth it if you are seeking a high-class flight experience.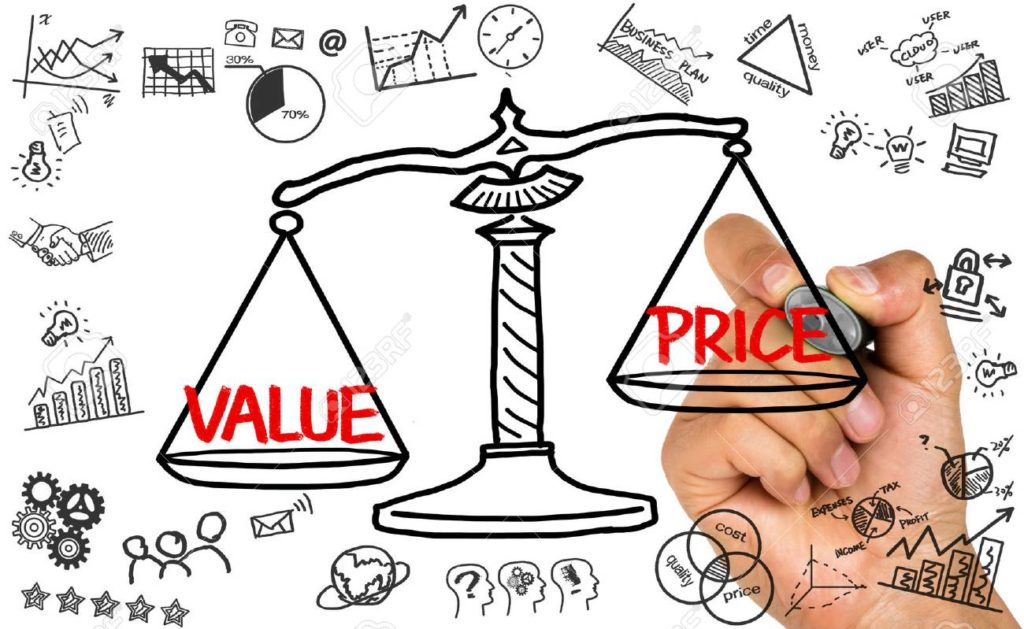 When we compared prices with their main competitors, we were surprised that the majority of destinations are priced similarly or even cheaper. The good news is that for those preferring to fly economy, Qatar is what we would consider fairly priced. Feel free to check ASAPtickets website where you'll find all the economy routes for every region.
For those looking to stretch out in a comfy seat and enjoy premium food while traveling, Qatar is an even bigger winner. Besides the fact that Qatar offers the best in class service, comfort, and dining, they also offer the best prices.
Here we compared their pricing with the closest competitor.
Pricing Qatar Business class VS Emirates Business class (TIP: choose the same flight regions to make accurate price comparison)
So is Qatar Airways expensive?
Yes, and no. We are always honest with our readers and after looking at it from a few different angles, we have to admit it's a tough call! But we are curious as to what your opinion is? Please leave a comment down below and share your own view or experience!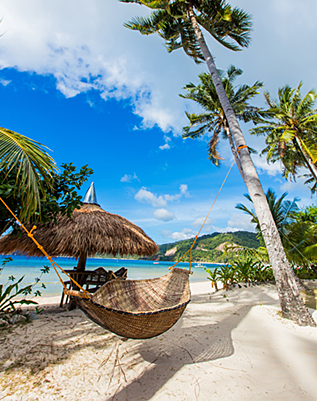 Get it right to your inbox by subscribing to ASAP Tickets weekly emails featuring the hottest flight deals from US to the .
Massive savings • Unsubscribe at any time.
You were sucessfully subscribed
Please check your inbox to confirm the subscription