There are many reasons why you may want to vacation in the Philippines. Among the most significate is the availability of cheap flights on some of the world's top airlines. So read on to find our pick of Top Airlines Flying to the Philippines in 2023
The Philippines is a beautiful country full of culture, known for its stunning beaches, fantastic food, and unique wildlife. Our blog, "Top Airlines Flying to the Philippines in 2023." Industry statistics will rank the five most popular airlines that fly to the Philippines. 
We've narrowed this guide down to the top five airlines that fly to the Philippines, with information about the costs, routes, and services they offer.
You do not have to overpay to travel with top airlines. All these airlines offer cheap flight deals occasionally; you need to be on the lookout for them. Whether you're looking for a direct flight or a more budget-friendly option, you'll find all the information you need to make an informed decision. Read on to learn more about the best airlines for your trip to the Philippines.
#1 Cathay Pacific– Offers the Best Direct Flights to the Philippines

Based in Hong Kong, Cathay Pacific began as a venture by an American and an Australian pilot in 1946. Since then, Cathay Pacific has gained a worldwide reputation while consistently winning airline excellence awards. As a result, Cathy Pacific is ranked among the best worldwide airlines holding a 5-star rating from Skytrax. 
Cathay Pacific is an excellent option for travelers seeking a direct route to the Philippines. They offer flights from Sydney, Melbourne, Brisbane, and Hong Kong.  
The airline's Economy and Premium Economy fares get the most for your money while still enjoying quality service and comfort. Cathay Pacific has a decent number of in-flight amenities on their aircraft, including Wi-Fi, TV, and snacks. If you're flying business class, you can expect more options, like hot meals, extra snacks, and a more comprehensive selection of drinks. Cathay Pacific offers a decent amount of legroom on all flights, but you can ask for the extra-legroom seats if you're taller. 
In addition to their routes and cost-effective fares, Cathay Pacific also offers exceptional customer service. Their friendly and helpful staff will ensure your flight is as comfortable as possible. Plus, their crew is knowledgeable about the country and can offer advice and tips on the best places to visit while you're in the Philippines. 
Cathay Pacific flights to Manila and Cebu, Mactan-Cebu, depart from Los Angeles, San Francisco, Chicago, New York City, and Boston.
#2 Philippines Airline-Preferred Choice for Cheap Flight Deals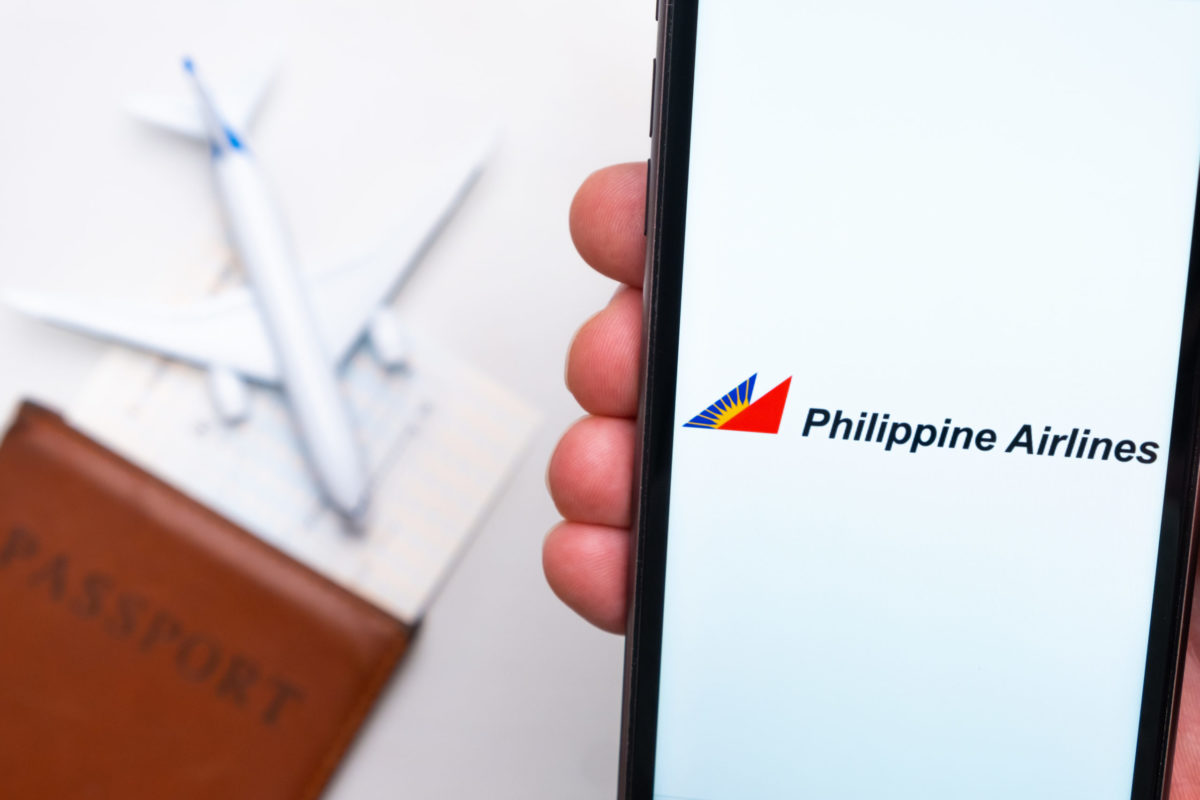 First up, Philippine Airlines is the only airline offering nonstop flights to the Philippines from the United States. Furthermore, they were recently awarded a World 5 Star Airline rating by APEX. It remains the only airline to fly to all nine domestic airports in the Philippines and 33 international destinations across Asia, Australia, Europe, the Middle East, and North America. As one of the largest airlines in Asia, Philippine Airlines has a fleet of more than 80 aircraft, including; Airbus A321s, A330s, and A350s for long-haul flights, Airbus A321neos for medium-haul flights, and Airbus A330-300s for regional flights. 
The Philippines' flag carrier is an excellent choice for anyone flying to the country. They operate direct flights from Sydney, Melbourne, and Brisbane and international flights from places like Tokyo, Singapore, New York, and London. Philippine Airlines is a great option for those who want a direct route, offering daily flights from Sydney to Manila and fly between Melbourne and Manila. 
Nonstop Philippine Airlines flights to the Philippines are available with departures from Los Angeles, San Francisco, Honolulu, Vancouver, and Toronto, to Manila. In addition to their direct routes, Philippines Airlines is also the most budget-friendly option. With their no-frills prices, you'll save on airfare compared to other airlines. Plus, they offer discounts on specific routes to save even more money. 
Regarding Philippine Airlines, you can expect to find a wide range of services on their aircraft. You can expect to find Wi-Fi, a wide selection of in-flight entertainment, a sound bar menu, and a selection of hot and cold meals. Philippine Airlines also offers first-class seating on their A350 aircraft between Sydney and Manila, with an even more comprehensive choice of amenities. 
#3 Singapore Airlines –

Another Budget-Friendly Option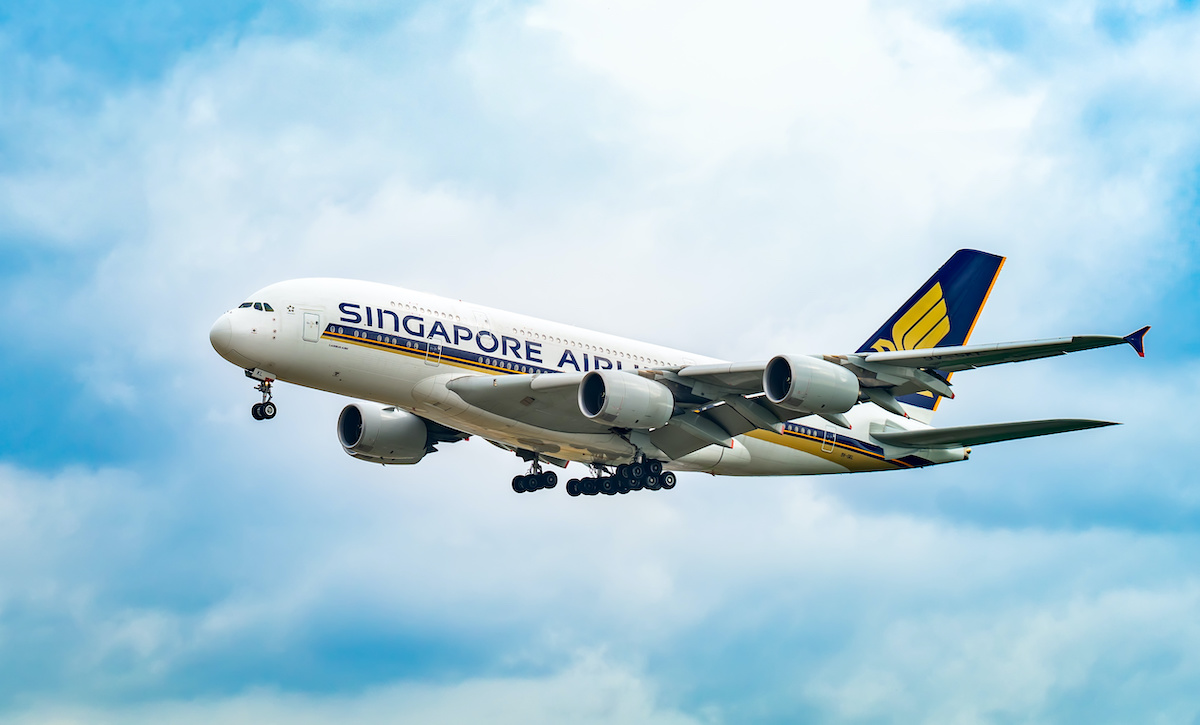 Singapore Airlines (SIA) is the flag carrier airline of Singapore and is regarded as one of the world's leading airlines. Established in 1947, Singapore Airlines has a long and prestigious history in the aviation industry. Significantly, Singapore Airlines is renowned for its excellent service and attention to detail.
The airline operates a modern fleet of wide-body aircraft, including Airbus A380s, Boeing 777s, 787s, 737s, and Airbus A350s. In addition, Singapore Airlines offers a range of cabin classes to suit different passenger preferences and budgets. These include Suites (available on the A380), First Class, Business Class, Premium Economy Class, and Economy Class.
Furthermore, Singapore Airlines flies to 77 international destinations in 34 countries. Its primary hub is Singapore Changi Airport, which is widely regarded as one of the best airports in the world.
As well as offering excellent amenities, Singapore Airlines provides an extensive range of in-flight entertainment options, which include a wide selection of movies, TV shows, music, and games.
Singapore Airlines has consistently demonstrated its commitment to excellence in the aviation industry. Its dedication to customer satisfaction, top-notch service, and modern fleet has contributed to its position as one of the world's most respected and admired airlines.
#4 Qatar Airways– Known for Its Unparallel Safety Standards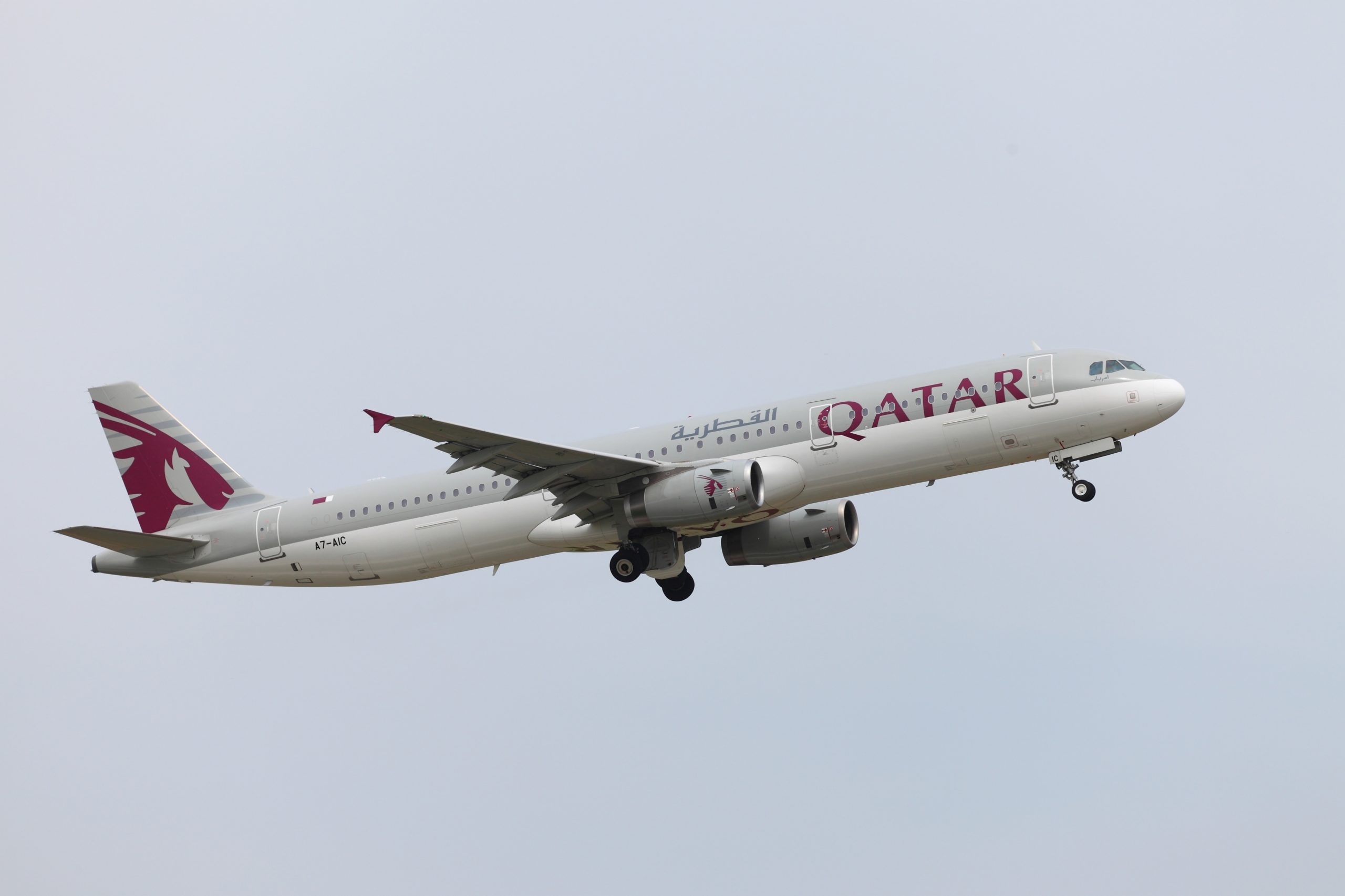 Qatar Airways has been named the winner of many awards for their onboard services and passenger experience. While also being voted the World's Best Airline in 2019, 2017, 2015, 2012, and 2011. So if you're looking for Top Airlines Flying to the Philippines in 2023, you won't go far wrong with Qatar. 
The airline has an excellent safety record, with flight attendants and pilots that are highly trained and experienced. The planes are well-maintained, with comfortable seating and plenty of legroom. In-flight entertainment is also top-notch, with a wide selection of movies, TV shows, and music. The in-flight meals are also delicious, with a variety of options to choose from. You'll find plenty of snacks, drinks, and special meals for those with dietary restrictions. The staff on board are friendly and attentive and will do their best to ensure you have a pleasant experience. 
For an unparalleled level of service, to choosing your favorite dishes from a menu of delicious cuisine. Furthermore, Qatar Airways flights fly to both Manila and Cebu. Plus, the airline also offers competitive prices and packages so that you can get the best deal for your trip. Qatar Airways covers you whether you're looking for a direct flight or a more budget-friendly option. For those looking for added convenience, the airline also has a loyalty program that can save money on future flights. 
#5 Korean Air

–Experience the Unforgettable Hospitality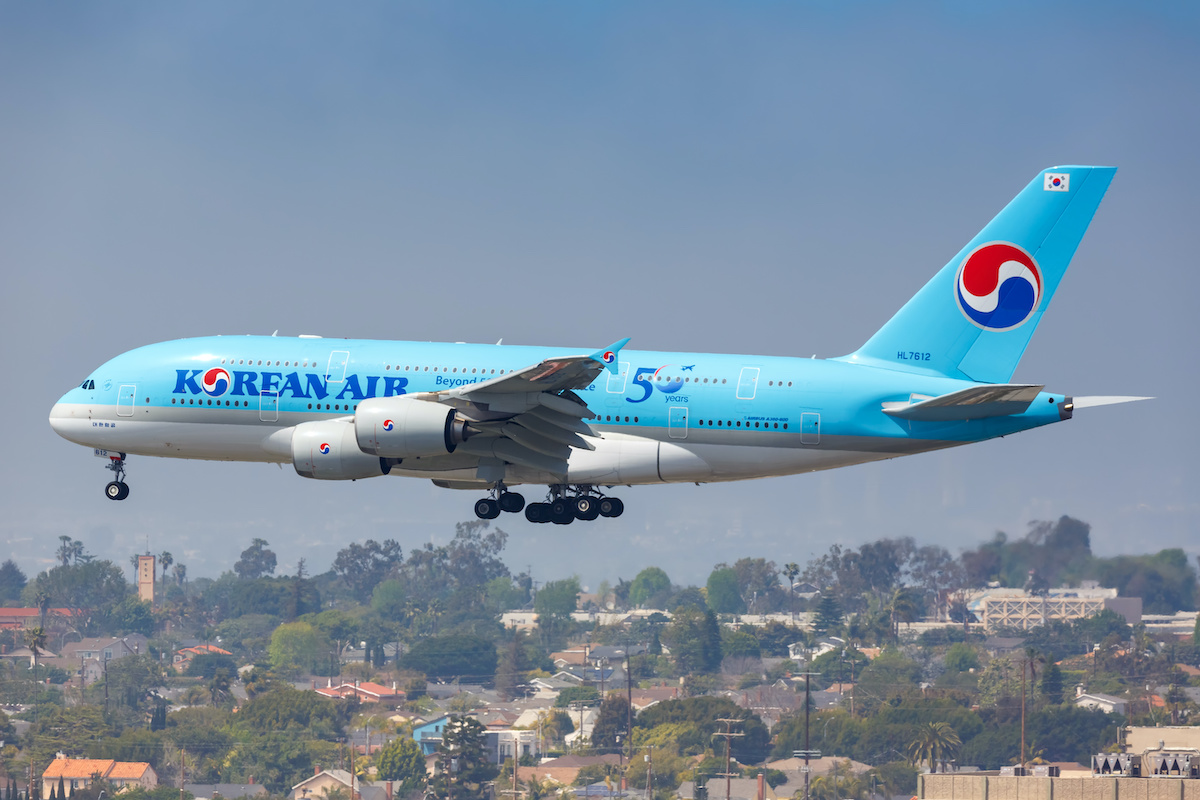 Korean Air is the flagship carrier of South Korea and is one of the largest airlines in Asia. Established in 1969, Korean Air has become a prominent player in the global aviation industry.
Operating a fleet of modern aircraft, including Airbus A380s, A330s,
Boeing 747s, Boeing 777s, and Boeing 787s. The airline offers a range of cabin classes. These include First Class, Prestige Class (Business Class), and Economy Class. Regarding service and hospitality, Korean Air is known for its attentiveness and takes great pride in its Korean cultural heritage, which is incorporated into the onboard experience.
Korean Air serves a vast destination network, covering over 125 cities in 45 countries. Its primary hub is Incheon International Airport in Seoul, one of the world's busiest and most technologically advanced airports.
Routes comparison of airlines
The table below features information about each airline's routes from Manila. The figures are based on the number of seats on each flight. If you're traveling from Manila, you can choose routes across Asia, Australia, and the Middle East. If you're looking for a direct flight, the best bet is to go with Philippine Airlines, which flies to 19 destinations. If you're short on time and want to visit as many places as possible.
Benefits of Choosing the Right Airline
Choosing the right airline for your travel needs can save you time and money and increase your overall travel experience. Some benefits of choosing the right airline include the following:
– Easy booking – Choosing the right airline can make it easier to book your flight. Some airlines may have less availability and sell out faster than others.
– Less stress – If you are flying during a busy travel period, such as the holidays, you may need to arrive at the airport extra early. Choosing the right airline can help reduce stress by allowing you to arrive at the airport with plenty of time to spare.
– Better service and amenities – Choosing the right airline can provide extra perks, such as priority boarding, extra legroom, or additional in-flight services.
– More savings – Some airlines provide special discounts or deals that can help you save even more money.
The best  economy airlines to the Philippines
Traveling to the Philippines is an incredible experience, and finding the right airline to get you there is essential. Several airlines offer flights to the Philippines, but five stand out if you want an economical option. Each airline offers direct flights, reasonable fares, and various services to make your journey as smooth as possible. 
These are our picks for Top Airlines Flying to the Philippines in 2023 and our customers' favorites. You need to contact an expert travel agent to get the best flight deals to the Philippines with the best airlines. At ASAP Tickets, our travel agents organize thousands of trips to the Philippines each year. Save your time and money by trusting your flight booking to experts. Find out how to book flights to Manila and Cebu here. 
 Call us now at 844-300-7983  to get your very own dedicated agent and experience savings of up to 50%* off with unpublished airfares. And make sure to join the Facebook Group – Flight Deals to the Philippines – never to miss a hot flight sale again!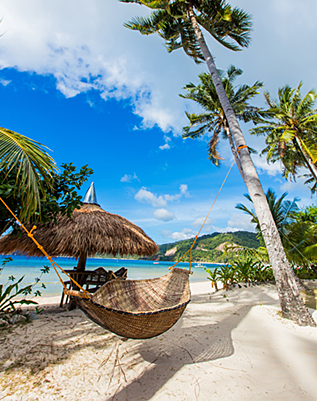 Get it right to your inbox by subscribing to ASAP Tickets weekly emails featuring the hottest flight deals from US to the .
Massive savings • Unsubscribe at any time.
You were sucessfully subscribed
Please check your inbox to confirm the subscription