Coronavirus pandemic has affected nearly each and every aspect of our lives. And the biggest impact is seen in the travel industry. In the 21st century, international travel became a must for the majority of us – business trips, visiting friends and family abroad, annual vacation and so many more events that involve flying overseas. Although we were forced to stop traveling for a while, international air travel after lockdown is now slowly getting back on track in a new and revamped way. In this blog post, we'll gather together all the latest updates from airlines, creating a comprehensive guide to the new aviation safety measures in the fight against coronavirus: social distancing, blocked seats, face masks, air purity, cleaning, disinfection and hygiene procedures.

Aviation Safety Measure #1: Face Masks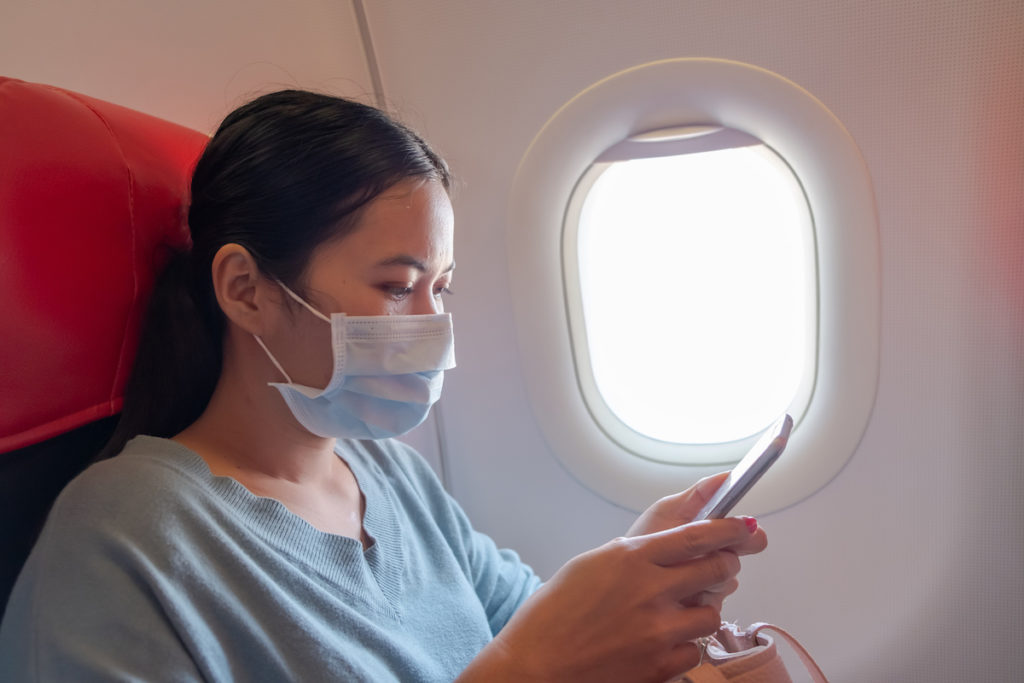 The International Air Transport Association (IATA) said that wearing face masks is one of the most powerful ways to prevent the spread of any virus onboard the aircraft. This led to an increasing number of airlines requesting passengers to wear masks during the flights. Below you'll find a list of air carriers that have already implemented this safety measure:

Air Asia, Air Canada, Air France, All Nippon Airways, American Airlines, British Airways, Cathay Pacific, Delta, Emirates, Eva Air, Japan Airlines, Jet Blue, KLM, Lufthansa Group, Singapore Airlines, United, WizzAir.

Some of the airlines, like United, will offer masks free of charge, but the majority of airlines require passengers to bring their own mask or even several masks for flights longer than 4 hours.

Aviation Safety Measure #2: Social Distancing

While face masks are considered to be efficient for protecting passengers against the virus, a number of airlines around the world decided to enforce the safety measures even more comprehensively by bringing social distancing to the skies.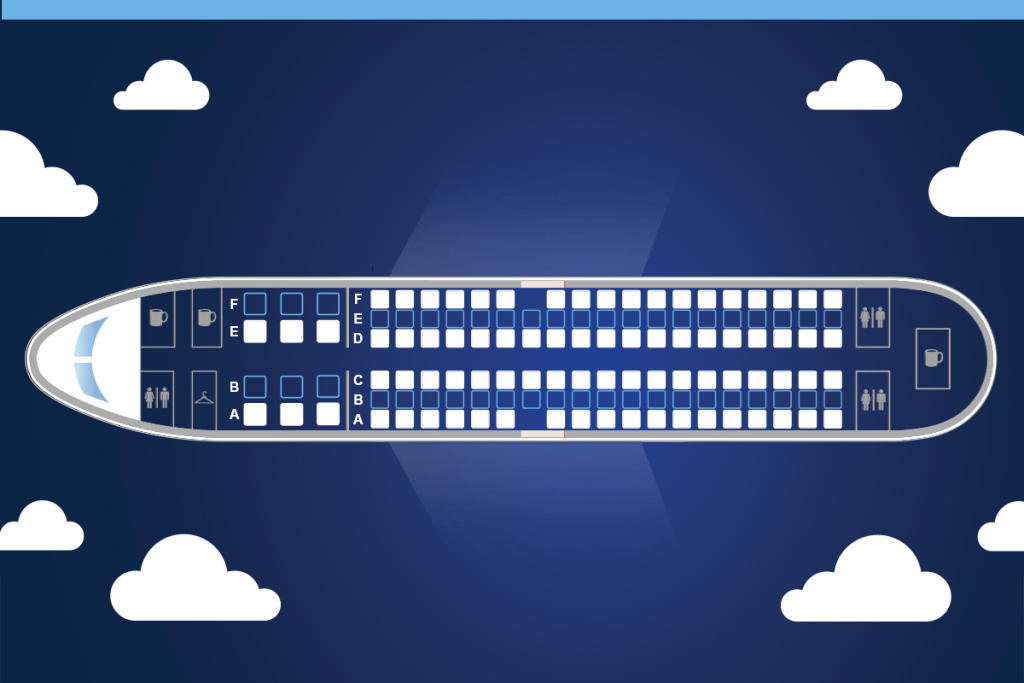 Below is the list of airlines that block the middle seat to ensure a proper distance between travelers throughout the flight:

Air Asia, American Airlines, Delta, EasyJet, Emirates, Japan Airlines, KLM, Qatar Airways, Ryanair, United, Virgin Australia, WizzAir.

However, it's worth mentioning that passengers who travel together and would like to be seated together, can always request the airline the re-seating options.
Aviation Safety Measure #3: Individual Hygiene Kits

Some airlines believed that the level of protection for customers could be increased even further and introduced a brand new post-covid service – free personal hygiene kits.

Delta Air Lines have started handing out complimentary hygiene care kits that contain a disposable surgical face mask and two mini packs of hand sanitizer – the airline amenity kit for the COVID-19 era.

The Dubai-based airline Emirates has created what is probably the most comprehensive in-flight hygiene kit so far. These kits contain several masks, as well as gloves, antibacterial wipes and hand sanitiser. Passengers will be handed the kits upon the check-in.

Turkey's flag carrier Turkish Airlines, with its domestic and international flights resuming in June after a two-month hiatus due to the pandemic, will start to serve hygiene kits during its flights.The kit will include a mask, disinfectant and antiseptic tissue depending on the length of travel.

Aviation Safety Measure #4: Temperature Screening

Survey research during the COVID-19 outbreak has indicated that airline passengers are reassured by temperature screening undertaken in airports. So, even though fever is an early sign of COVID-19 only for some people, not all, temperature screening is still considered as a good practice and it has been employed at both departure and arrival.

The so-called Big Three U.S. airlines—American, Delta, and United—have not said whether they would check passengers' temperatures before allowing them onto planes. However, industry trade group Airlines for America is advocating for TSA officers to handle temperature checks as part of the security screening process.

Other top international airlines including Air France and Singapore Airlines are already implementing temperature checks for travelers. Air France has set the limit of 100.4 degrees, after which passengers will be denied boarding. Singapore Airlines customers will only be allowed onboard if their temperature is below 99.5 degrees. Passengers will also undergo an additional health assessment with questions about any potential illness symptoms such as fever or cough.

Air Canada also has a temperature-check policy in place. It requires passengers to undergo a touchless temperature screening during the airport check-in process. Any traveler with a temperature of 99.6 degrees or higher will not be allowed on board any flight.

Some airports, such as London Heathrow, Puerto Rico's San Juan airport, and Paine Field – a secondary airport in Seattle – are using thermal cameras to scan crowds for feverish temperatures.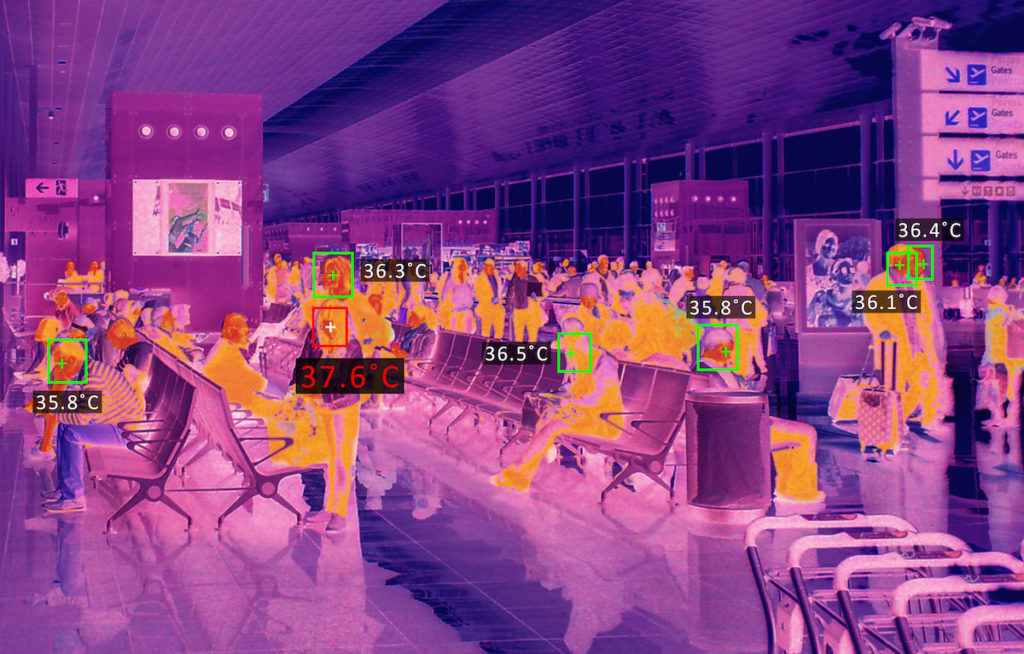 Aviation Safety Measure #5: Cleaning and Disinfection

While the primary route of coronavirus transmission is direct respiratory droplet spread, fomite transfer via surfaces is also an issue. Taking this into account, many airlines have increased the frequency and extent of their cleaning routine .

United have introduced a CleanPlus℠ program that aims to deliver the industry-leading cleanliness. Measures include:
Disinfecting high-touch areas like arm rests, door handles, lavatories, seatback screens and seat belts.
Ensuring our aircraft cleaning standards meet, and in many cases exceed, Centers for Disease Control and Prevention (CDC) guidelines
Emirates Airlines are also on the frontline. The cleaning process for Emirates aircraft includes a comprehensive wipe down of all surfaces – from windows, tray tables, seatback screens, armrests, seats, in-seat controls, panels, air vents and overhead lockers in the cabin, to lavatories, galleys and crew rest areas. On any aircraft that were found to have transported a suspected or confirmed COVID-19 case, Emirates would go even further, and implement deep cleaning and disinfection. Just like Delta, Emirates equipped all aircraft with HEPA cabin air filters.
Delta CareStandardSMis another high-scale program that focuses on keeping surfaces clean, giving passengers more space, and offering safer service and personal care at every point in the journey. Delta has doubled down on its regular cleaning program while adding a sanitizing process – often used in healthcare settings – to disinfect aircraft interiors. After each flight, crews use electrostatic sprayers to sanitize aircraft interiors from floor to ceiling with a high-grade disinfectant. Cleaning crews then perform extensive manual cleaning procedures to wipe down cabin surfaces including seats, consoles, seatback screens, windows, doors, lavatories and other high-touch areas of the cabin.
Besides, all of Delta aircraft are ventilated with fresh, outside air and any air that is recirculated passes through high-grade HEPA filters, which extract more than 99.99% of particles, including viruses.
One of the ways by which airlines are cleaning their cabins in addition to enhancing routine cleanings is through a process called fogging. A relatively simple method, fogging kills any potential germs or pathogens and has been introduced by both Delta, American Airlines, and United Airlines.
Aviation Safety Measure #6: Covid-19 Testing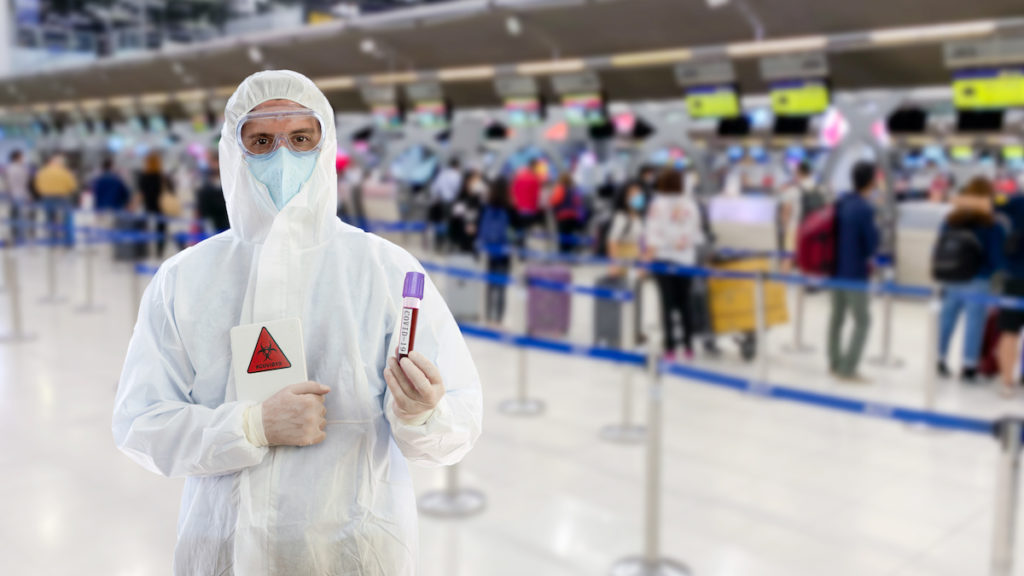 Mandatory Covid-19 testing for all air travelers is one of the most debated air travel measures in the industry. Theoretically, it could be a great way to ensure all aircraft passengers are sane and safe. Yet there are major concerns about the accuracy of on-site rapid coronavirus tests.

Back in April Emirates became one of the first airlines to start testing passengers for coronavirus before boarding flights in Dubai. The airline began the blood tests around mid-April, but stopped them on May 19th due to concerns over accuracy.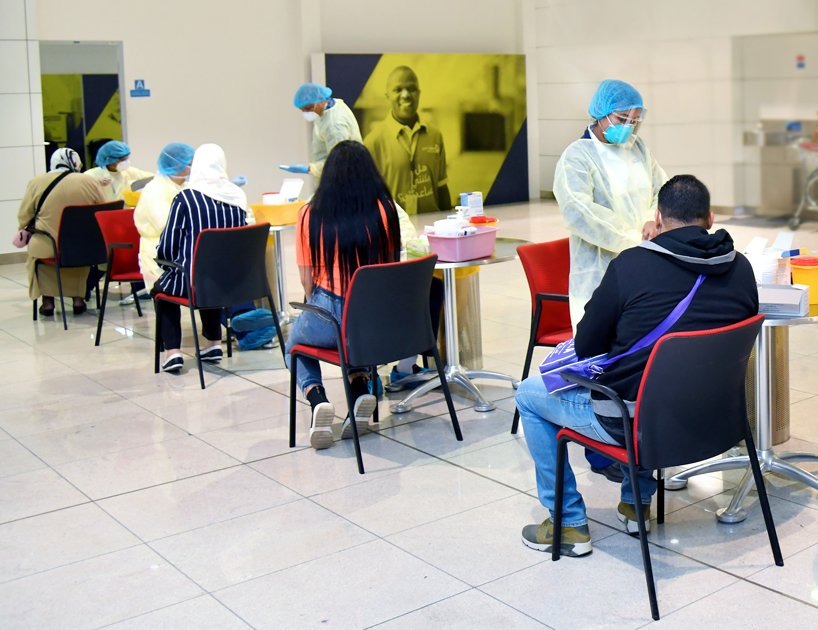 Now Lufthansa is about to introduce such tests. According to the announcement, coronavirus tests will be available at Frankfurt and Munich Airports. These tests are supposed to give passengers and their destination countries confirmation that they don't have COVID-19. However, the airline didn't specify whether these tests would be mandatory or optional for a fee.
Some governmental administrations also consider an option to require mandatory coronavirus testing for all passengers. But airlines and airline alliances argue that this safety measure might create a huge economic and logistical barrier to travel.
"Airlines are committed to reducing the risks of COVID-19 transmission via air travel and COVID-19 testing could play an important role. But it must be implemented in line with ICAO's global restart guidance with the aim of facilitating travel. Speed, scale and accuracy are the most critical performance criteria for testing to be effectively incorporated into the travel process," said Alexandre de Juniac, IATA's Director General and CEO.
Currently, our world is reopening, airlines are relaunching their flights on the basis of detailed safety measures. Even though the implementations are various, all airlines share one common mission that is to safeguard all passengers' health. Therefore, we need to do our part, respect and follow airlines policies. They bring back safe air travel for us, we stay healthy onboard for them.

Considering the ever-changing situation, the safety measures will be adjusted and implemented by more airlines. To get the up-to-date regulations, get in touch with our travel experts by calling us toll-free at 844-300-7983. Or, if you are ready to book, feel free to request a free price quote online!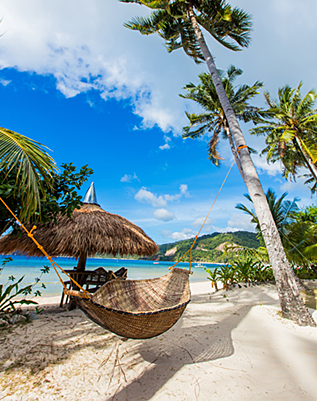 Get it right to your inbox by subscribing to ASAP Tickets weekly emails featuring the hottest flight deals from US to the .
Massive savings • Unsubscribe at any time.
You were sucessfully subscribed
Please check your inbox to confirm the subscription