ASAP Tickets Mascots
Griffin
Griffin had always dreamed of flying and signed up to the Air Force as soon as he was old enough. As a dedicated and serious guy, he rose the ranks and became an excellent pilot. After many years of hard and top-secret work, Griffin retired. But he couldn't stay away from a life in the sky, and so he joined the ASAP Tickets Flight Crew as a Flight Captain. As a skilled pilot and leader, he is an inspiration and role model for aspiring aviators.
With many friends in high places due to his previous 'work' he always hears about promos and price drops before anyone else. Not only can Griffin fly you anywhere, but he can also tell you everything you need to know about finding the best airfares.
---
Popcorn
Popcorn describes herself as "not small, but fun-size", and is definitely much more than meets the eye. After a tragic mirror-related incident, Popcorn had one broken wing and was unable to fly. Luckily for Popcorn, fate stepped in when she attended the "To Fly or Not to Fly" convention. This is where she first met Captain Griffin & First Officer Atlas. Inspired by Popcorn's feisty spirit they took her under their wings. In no time Popcorn was up in the sky with the ASAP Tickets Flight Crew. Even after her recovery, Popcorn stayed on with the crew as a flight officer and has made it her life's passion to help others like she had been helped.
Popcorn is the kind of bird you see helping old birds to cross the street and returning baby birds to their mom's nest. When trying to solve a problem or help her friends, she will leave no stick unturned and no seed unpecked. These days you'll always find Popcorn with a smile on her face and some handy flying tips up her sleeve, or rather her feathers.
---
Atlas
As you know, there's always one clown in the group, and, in our case, it's Atlas! With a personality as bright as his beak, he can lighten up anyone and everyone's day. Growing up in the forest, his two main loves were geography and making people laugh. When he was old enough, he hit the road, hopping from branch to branch performing stand-up comedy. Times were not always easy and soon poachers were hot on his tail. At the same time, Griffin was on a mission in the area. From above, Griffin spotted Atlas in a very hairy – or dare I say 'feathery' – situation, and he swooped in to save Atlas from getting captured. They returned to the Air Force base together.
Atlas took up residence at the base and began performing shows for the pilots and crew. He took up his old hobby of geography and learned how to navigate to any country in the world. Although he loved geography, Atlas is a toucan and, well, they aren't pros at flying. To realize his dream of flying, he trained to become a First Officer and joined the ASAP Tickets Flight Crew with Griffin.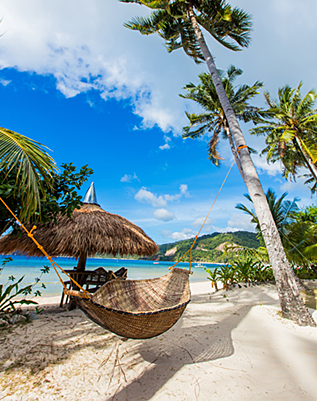 Get it right to your inbox by subscribing to ASAP Tickets weekly emails featuring the hottest flight deals from US to the .
Massive savings • Unsubscribe at any time.
You were sucessfully subscribed
Please check your inbox to confirm the subscription