Wait, wait, wait! Before you start reading, imagine a typical French melody to get in the right mood for Paris.
Now we can roll… Presenting… 11 free things to do in Paris!
11. 

Croissants & sunrise at the Eiffel Tower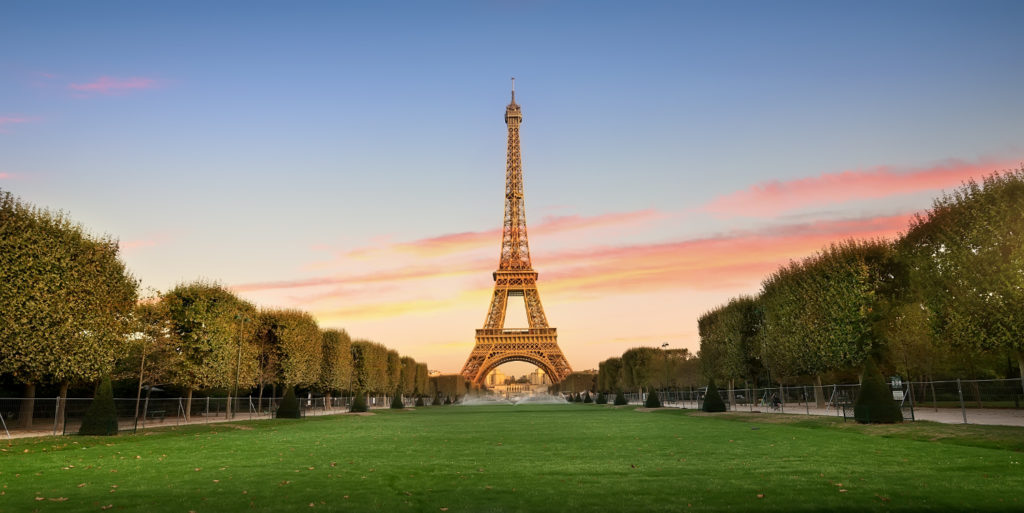 Best time? Early morning, especially on a clear day when you can see the sunrise.
Get some fresh croissants and coffee and enjoy your breakfast with a view of the Eiffel Tower in Champ de Mars or Trocadéro. The parks are a 5-minute walk apart, so if you can't find the perfect spot in the first one you try, you can just go across the river to the other. After your picnic, take your time and stroll along the street of Port Debilly on the banks of the Seine.
A little tip – usually bakeries (in French – boulangerie) open their doors early in the morning. Most of them have the word "Boulangerie" on their signboards, but to make it easier I've also found the closest bakeries to the Eiffel Tower.
Closest bakeries to the Eiffel Tower:
Boulangerie Jumel-Boulangerie Suffren 55 (on 55 Avenue de Suffren) opens at 7:30 a.m. and is closed on Sundays
Le Champ des Délices (on 145 Rue Saint-Dominique) opens at 7 a.m. and is closed on Mondays
Boulangerie Poilâne (on 49 Boulevard de Grenelle) opens at 7:15 a.m. and is closed on Mondays
Boulangerie Alsacienne B. Maeder (on 18 Rue de Lourmel) opens at 7 a.m. and is closed on Tuesdays
10. 

Paris plages | Parisian beach resorts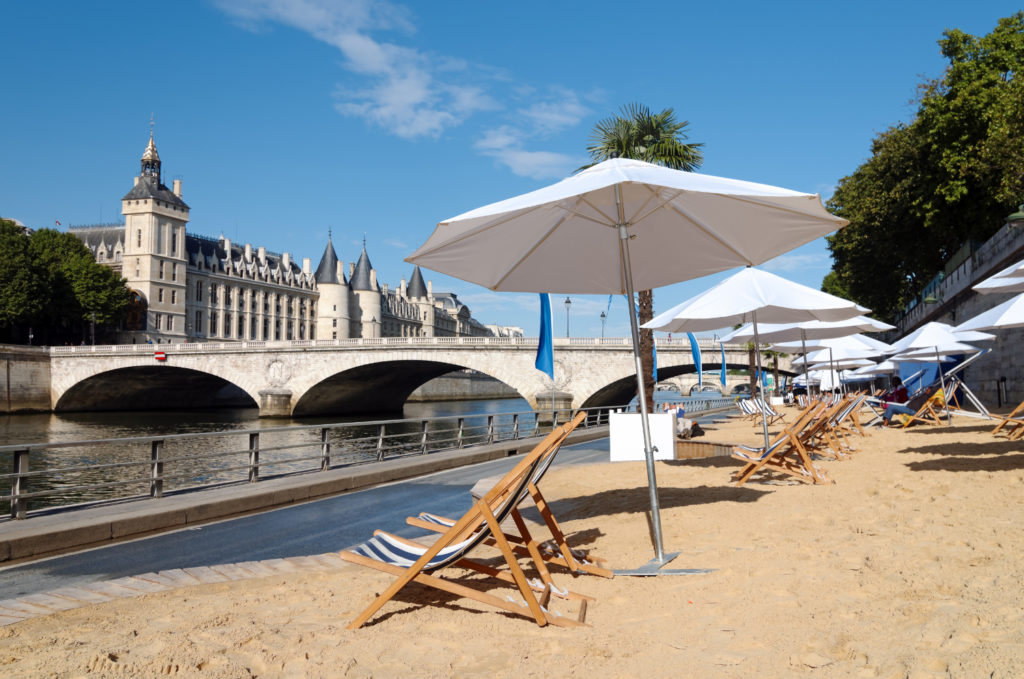 Every summer since 2002, the banks of the Seine and the Bassin de la Villette are transformed into car-free urban beach resorts. This usually happens in late July.
The French are true to their word – the "beaches" are filled with white sand and there are deckchairs, beach bars, ice-cream sellers, concerts, and numerous sporting, water, and cultural events. Entry is free of charge and available to everyone. Just take your swimsuit and towel and head straight to the beach.
9. 

Free fashion show at Galeries Lafayette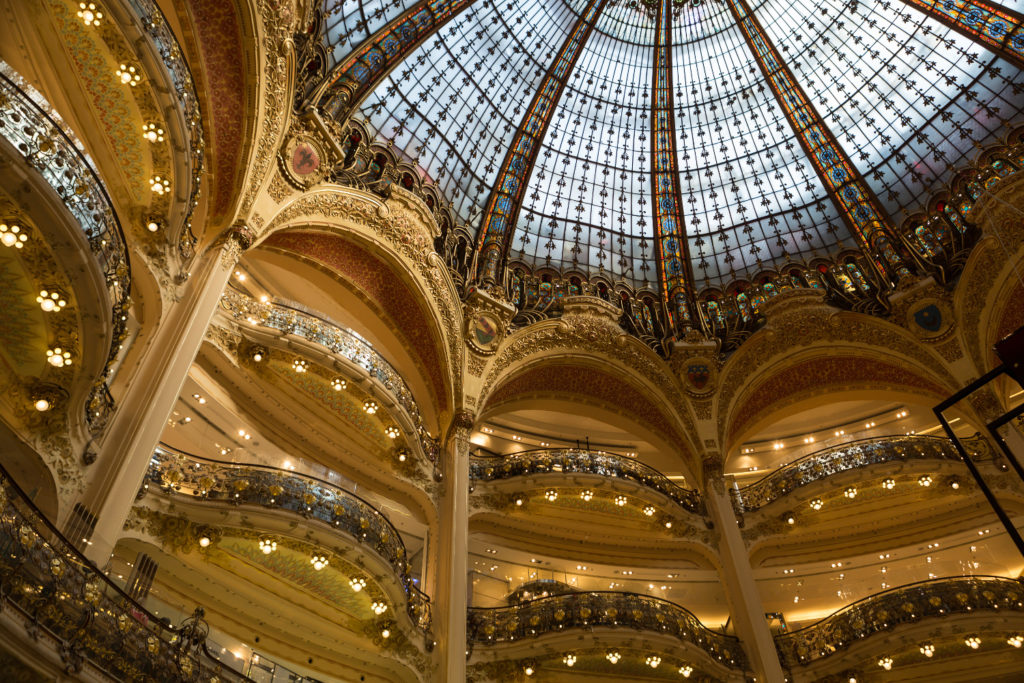 Where? 40 Boulevard Haussmann
You can visit the free fashion shows at Galeries Lafayette every Friday to see popular department store collections. The show lasts for about 30 minutes and afterward, you'll have time to stroll around the stunning gallery or go up to the rooftop to enjoy an impressive view of Paris.
The downside is that you need to reserve a place at the fashion show. Look for the Galeries Lafayette fashion show registration form to reserve your free tickets.
8. 

Free summer events in Paris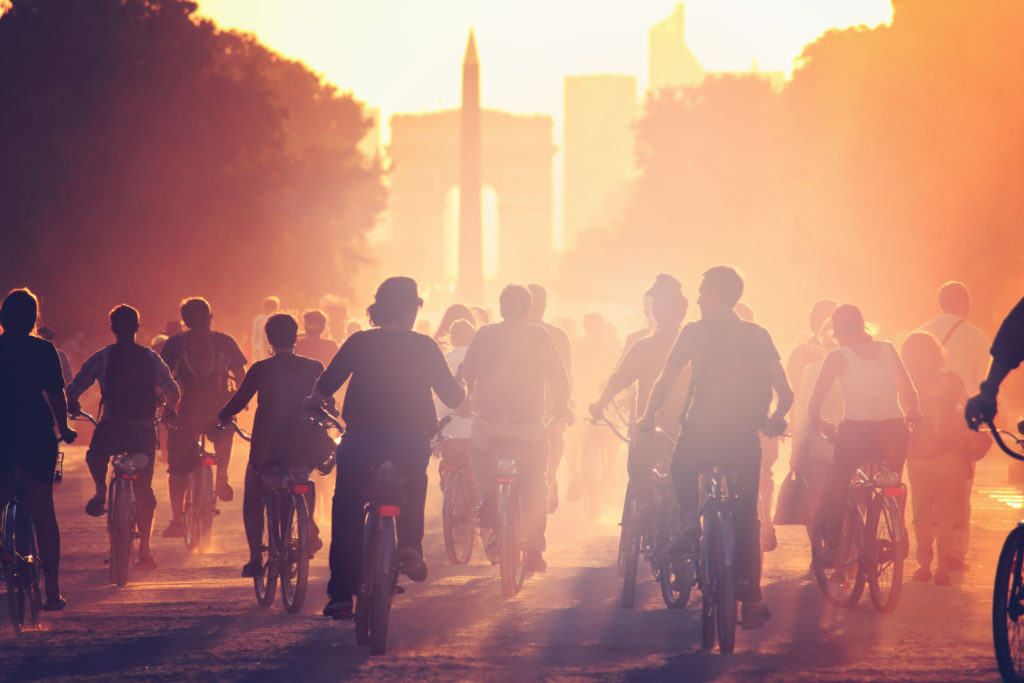 On June 21st, local musicians show off their talent in the streets of Paris during the Fête de la Musique. During this time, Paris is bursting with free live shows and concerts. It's a wonderful experience.
In early July, during the Paris Cinéma festival, locals and tourists can enjoy free movie screenings and an outdoor Ciné-Karaoké on the banks of the Seine.
On Bastille Day (July 14th) Paris is filled with free outdoor events, including concerts, parades, and dances. A special event to end the day is the grand fireworks at Trocadéro.
From June to September you can go to free concerts during the Les Pestacles and Paris Quartiers d'Été music festivals.
7. 

Parisian museums and galleries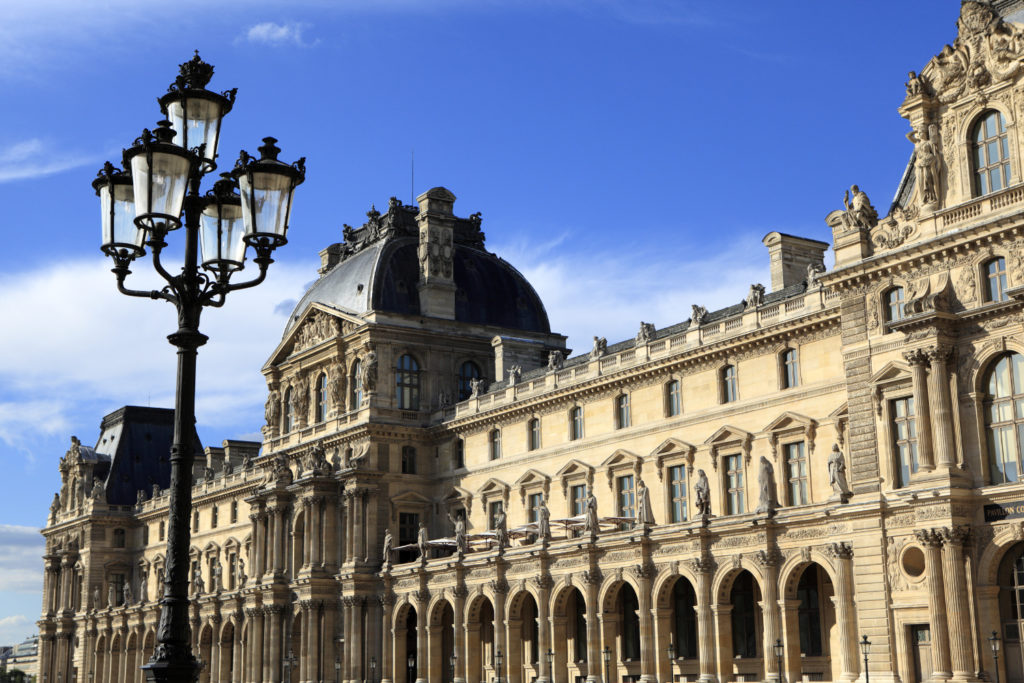 On the first Sunday of every month, you can visit national museums in Paris for free – including the Louvre, the Orsay, and the Musée Albert Kahn. It's a very popular day to visit, so, to avoid long lines, arrive when most museums open their doors – around 9 a.m.
Always free – Museum Carnavalet, the Fragonard Perfume Museum, the Musée Carnavalet, Le Plateau Centre d'art contemporain, the Musée D'art Moderne, Petit Palais and other popular Parisian museums are always free.
Also, during the European Heritage Days in the third week of September, you can visit museums, ministries, the Elysée Palace gardens and in December artist studios in Belleville, Ménilmontant, Père Lachaise and the Viaduc des Arts without spending any money.
6. 

Picnic in the Square du Vert-Galant

The cost? OK, not completely free – a bottle of wine

Best time? In the evening

If you want to experience the real bohemian Paris and meet some lovely French people, get a bottle of wine and some snacks and spend the evening like a local Parisian in the Square du Vert-Galant – a small garden next to the River Seine.

How to get there? Cross Pont Neuf bridge and look for the statue of Henri IV / Le Vert-Galant. Behind the statue, you'll find steps to the Square du Vert-Galant.
5. 

Free yoga classes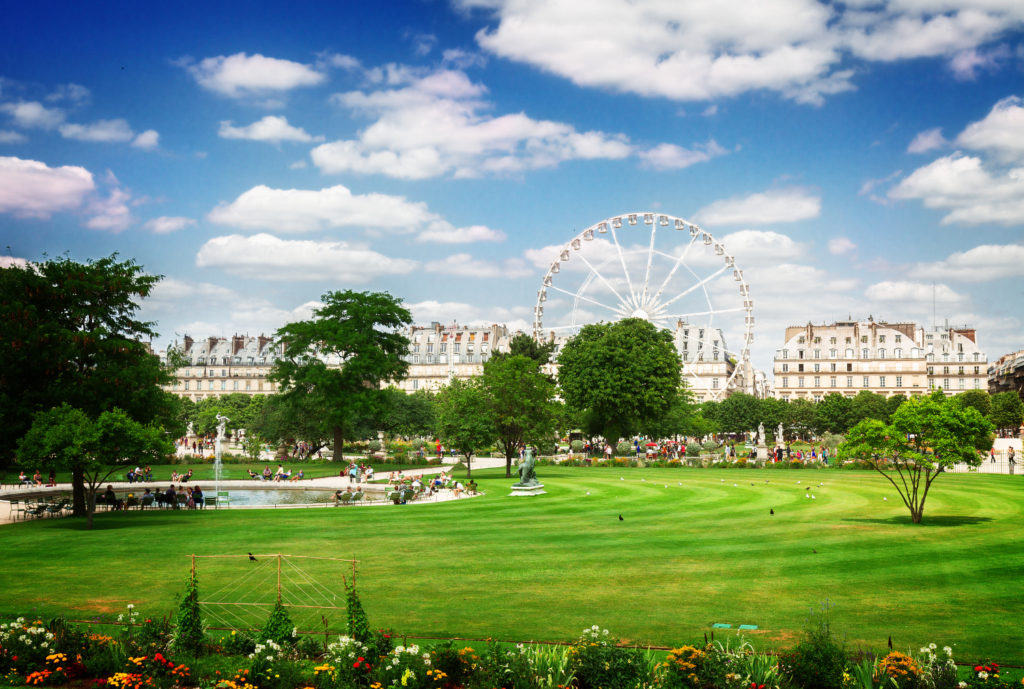 Yoga and meditation are two of the greatest experiences you can try in Paris for free. You can look up free yoga classes in the Tuileries Garden or try the meditation classes organized by the Kalachakra center on Wednesday evenings.
4. 

Free meals in Paris

The most popular way to get a free appetizer or meal in Paris is to buy a beer or cocktail at a bar or restaurant.
Free couscous
Once a week, Le Bouillon Belge offers customers a free dish of couscous or mussels with chips. On Fridays and Saturdays, Le Grenier (from September to June) and Le Tribal Café serve free couscous, and on Fridays, Goutte d'Or offers homemade merguez couscous when you buy a drink.
Free appetizers
Culture Rapide (every Friday) and the Lockwood bar (every day after 6 p.m.) offer customers a free buffet of appetizers – crostini, tortillas, and charcuterie. You can also get a free plate of appetizers in At Delizie when you order an Aperol Spritz, Negroni, Bellini or any other drink after 6 p.m.
3. 

Free outdoor cooking classes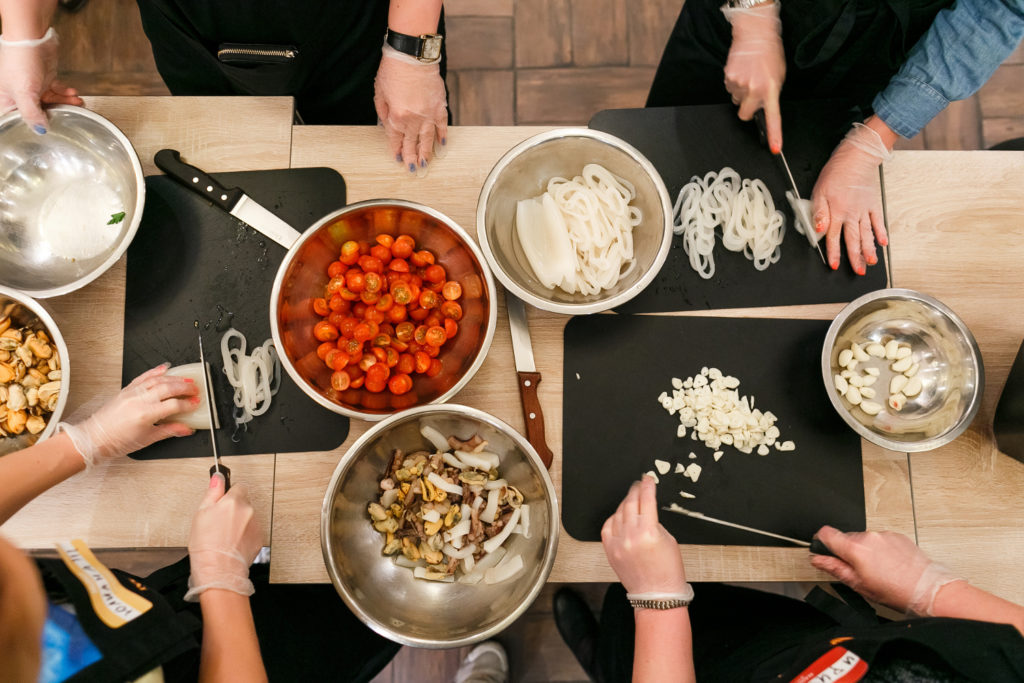 Where? At a range of Paris greenmarkets
Learn some cooking tips and tricks from professional French chefs. Fédération Française de Cuisine organizes free cooking classes at several greenmarkets around Paris. Taking part in a cooking class is one of the best food experiences.
The classes are about one hour long and are guided by French cooks – so, as you may assume, they are in French, but this shouldn't be a barrier.
To attend cooking classes – book here
2. 

Free wine tasting at La Dernière Goutte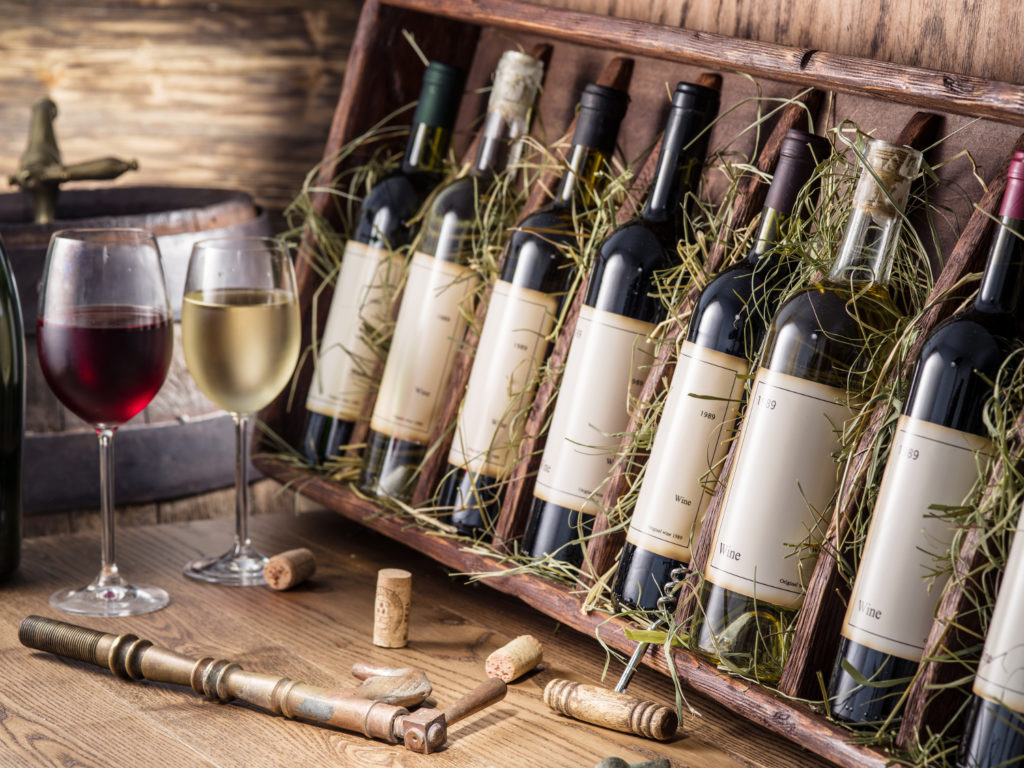 Where? La Dernière Goutte wine store at 6 Rue de Bourbon le Château
When? Every Friday from 5 p.m. & every Saturday from 11 a.m. to 7 p.m.
On weekends, one or two local winemakers visit the wine store La Dernière Goutte and all wine lovers who are curious are given the chance to taste delicious French wines for free. The winery also provides snacks and free cheese plates to customers.
The staff is English-speaking and very friendly. This is the place where you can enjoy an authentic French atmosphere with your friends and family.
1. 

Free movies at the Parc de la Villette

When? From July to August at around 10 p.m.

Where? Parc de la Villette, 211 Avenue Jean Jaurès

Every summer from Wednesday to Sunday in Parc de la Villette, tourists and Parisians alike can watch free movies. The open-air cinema shows one movie at a time and it usually begins at around 10 p.m. If you're planning to catch a free movie at Parc de la Villette, pack a blanket (you can also hire a deckchair for 7 EUR), arrive early, buy some snacks and enjoy some classics.

The organizers pick a different theme every year. All movies will be shown in their original language and subtitled in French.

Don't forget to check out our Paris travel guide and find the best flights to Paris!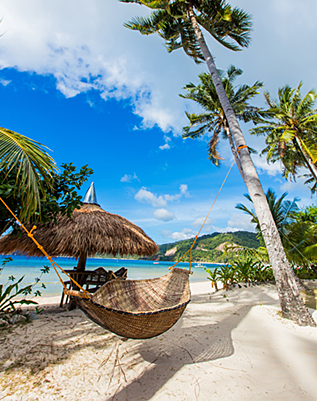 Get it right to your inbox by subscribing to ASAP Tickets weekly emails featuring the hottest flight deals from US to the .
Massive savings • Unsubscribe at any time.
You were sucessfully subscribed
Please check your inbox to confirm the subscription