"The Giant of Africa," as Nigeria is known, is an amazing country to visit. From the booming music scene to the abundance of festivals to the delicious cuisine – it truly is a giant in terms of what it has to offer. There are many US citizens visiting Nigeria, but not everyone knows about the travel specifics when planning their trip. Just like for other nationalities, there are visa requirements for US citizens to visit Nigeria.
Before booking your flights, check that your passport is valid for at least six months from the date of your planned travel. Otherwise, you may not be allowed to board your flight. You'll need to apply for a visa at a Nigerian embassy or consulate. You also need to arrange for polio and yellow fever vaccinations; without them, you will not be allowed to enter the country.
Read on to learn of some safety concerns that need to be addressed, when traveling in Nigeria. We also have some suggestions on cities to visit and activities in Nigeria, as well as an overview of popular Nigerian foods.
But the ultimate travel advice for US citizens visiting Nigeria is Safety First!
Safety Tips When Traveling to Nigeria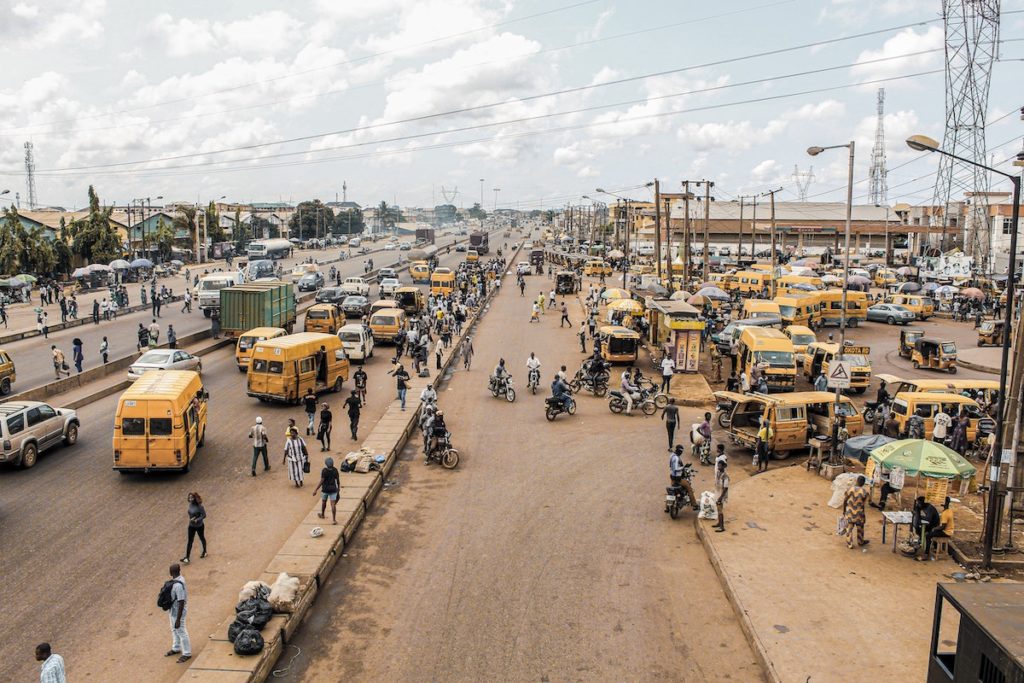 Nigeria is loved by travelers for its diversity and hospitality. No wonder it was one of the fastest-growing hospitality industries, until being hit hard by the Covid-19 pandemic. But you need to be informed of a few safety precautions. The US Department of State currently has a travel advisory for US citizens planning to travel to Nigeria, asking travelers to reconsider the trip. However, by being informed and following a few safety trips, you will be on your way to a safe stay in the country.
Before planning your trip, make sure to check cheap flights to Nigeria that start from as low as $747* for a round-trip.
When visiting Nigeria, remember to:
Book a hotel transfer car for your arrival in the country
Choose safe accommodation arrangements
Avoid traveling after dark and in remote areas
Avoid inter-city travel by bus or train
Avoid travel to unsafe cities
Booking a transfer & getting around
The rule of thumb is to only use verified transport in Nigeria, so have your hotel book a transfer from the airport to your accommodation. You can also use ASAP Ticket's complimentary concierge service to arrange the transfer. You don't want to be getting into a stranger's car at the airport as they may have bad intentions, so better safe than sorry. At the hotel, inquire about reliable taxi companies which you can use and never hail rides. It is also possible to use ridesharing apps such as Uber and Bolt, but you need to take precautions: ride in the back, have the windows down, and check your phone's map to make sure you're going in the right direction. If you're not a local, then using public transportation isn't advisable.
Choose safe accommodation
This may be obvious, but you need a safe place to Stay in Nigeria. Just like with transfers – choose a verified hotel or accommodation and don't stay with strangers. You can research hotels on the many hotel booking sites online or book a hotel with your flight ticket purchase. If you do so with ASAP Tickets, you'll be saving even more money.
Avoid traveling after dark and in remote areas
While Nigeria's major cities are safe, like any major city, the safety risks increase after dark. There are simply fewer people out and it will be harder to call for help, should a problem arise. The same goes for being in remote and isolated areas – help, should you need it, will simply take too long to get there.
Avoid inter-city travel by bus or train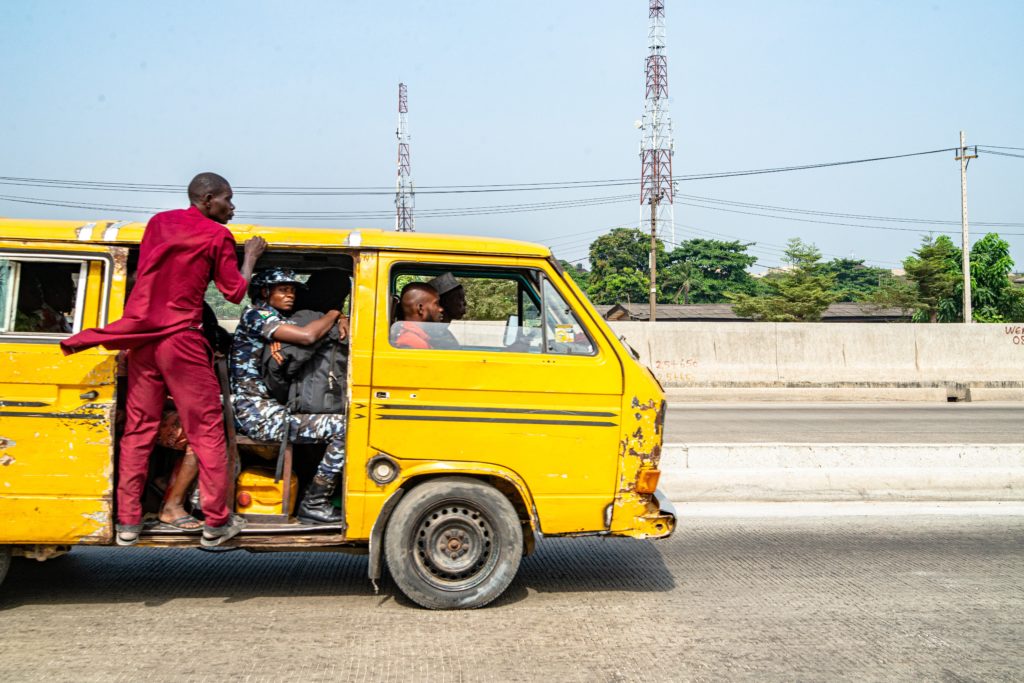 Traveling between cities by car, bus or train is dangerous because bandits specifically target motorists. Nigerian cities are safe, but it's safest to travel between them by booking one of the many available flights.
Avoid travel to unsafe cities
And the last important travel advice for US citizens visiting Nigeria – there are certain places in this country that are just not the right fit for an international tourist.
Nigeria is a huge country, and its major cities will be a safe bet. Lagos, Calabar, Ibadan, Jos, Port Harcourt, and Enugu are some of the safest cities to visit. In fact, Enugu state (Enugu is the capital) is one of the safest areas on the African continent. Cities to avoid include Abuja, and the Borno, Yobe, Kogi, Bauchi, Gombe, Kaduna, Kano, Katsina, and Zamfara states.
Some other important safety tips are addressed in our previous blog post – Nigeria Travel Tips – Common Questions Answered.
Things to do and see when visiting the country
There are many attractions and activities in Nigeria: from the white-sanded Ibeno beach to Benin City National Museum with its ancient artifacts to the stunning Gurara Waterfalls. The popular tourist destinations in Nigeria will satisfy all travelers and tastes. So, read on for our suggestions and decide what you'll visit in Nigeria.
Lagos and Lekki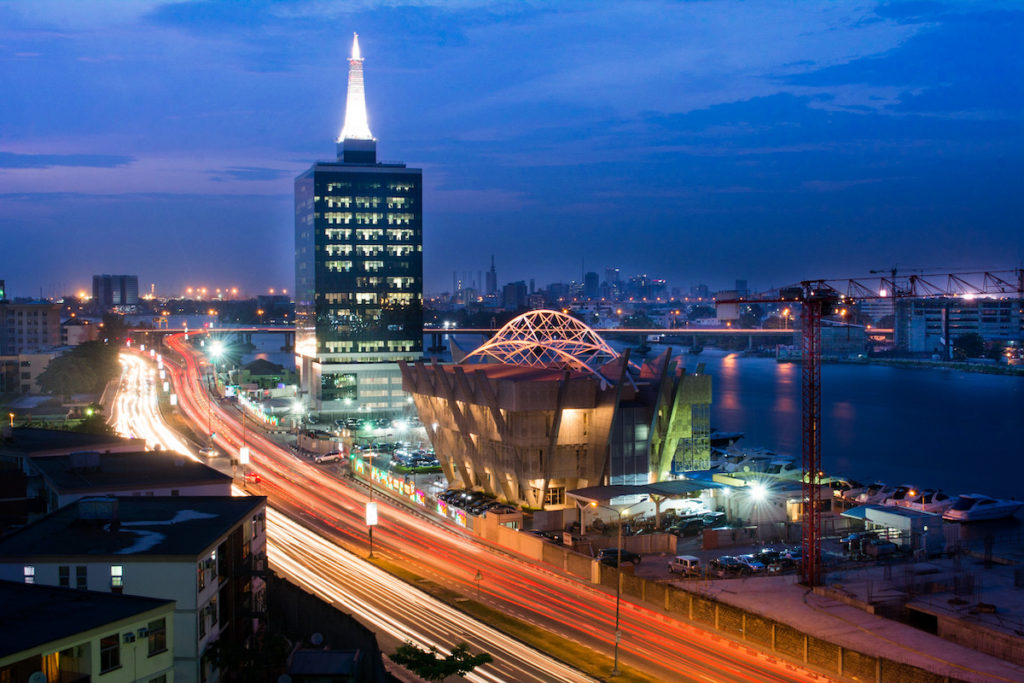 Any visit to Nigeria isn't complete without a visit to Lagos, the country's former capital. The city is full of amazing beaches, stunning rock formations, and water activities. It's also home to some interesting museums, such as the Nike Centre for Art and Culture and the Slave Market Museum.
One of the city's top beaches is Tarkwa Bay. The beach offers stunning views, is loved by beginner and seasoned surfers, and has many restaurants and vendors. You could easily spend the entire day in Tarkwa Bay and not be bored. Visiting the Nike Centre for Art and Culture is a wonderful way to discover and learn about Nigeria through art. The Centre is both an art gallery and a textile museum. Its four floors have over 7,000 pieces of art on display. You'll discover beads, pictures, and textiles.
For a change of scenery, the Lekki Conservation Centre in Lekki is worth a visit. Lekki is officially another city, but is only about 20 miles away from Lagos, making it a popular day-trip destination. The Centre was built to conserve the natural biodiversity and the rich flora and fauna of the Lekki peninsula. Spend a walk and take in all the nature. The Centre also has several sports courts and a picnic area where you can eat your own food or buy on-site food.
Lekki Market, also found on the peninsula, is a great shop to shop for souvenirs. You can even watch some of the items get made right in front of your eyes. You can find some amazing arts and crafts for your friends back home – get truly original clothes, art, and beads, unlike anything available in the States.
Lagos and its surrounding areas have a lot to offer tourists, and these are just a few of our suggestions but they should be a good starting point for you to discover Lagos' beauty and diversity.
Things to do in the Lagos region:
Spend the day in Tarkwa Bay
Visit the Nike Centre for Art and Culture
Go to Lekki Conservation Centre and Lekki Market
Abuja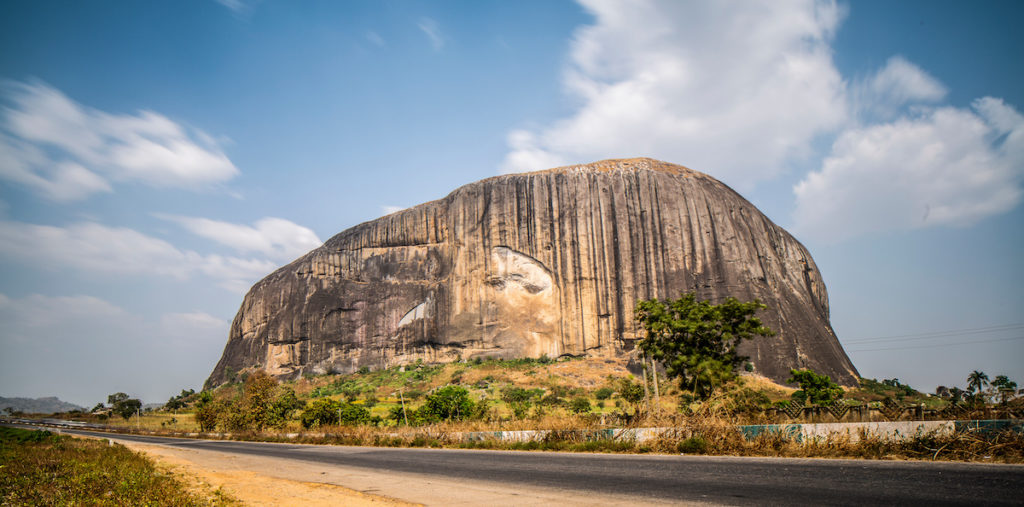 The Abuja National Mosque will be on every Abuja visitor's list. While it is a place of worship, it is also open to visitors. It is a modern mosque built in 1984, but it will amaze you with its grandeur; its minarets are an impressive 394 feet tall. Usuma Lower Dam is another spectacular location. The dam was built in 1990 and is one of the four dams that provides the city with drinking water. The dam is near Abuja and is the fifth largest in the world. It opens onto a picturesque view that tourists love. It's a beautiful place to go for a hike and enjoy a picnic in nature. You can also go canoeing and fishing here.
Zuma Rock is the iconic natural monument just outside of Abuja. Being 2379 feet tall, it's impressive in size. In fact, it's four times taller than the biggest skyscraper in Lagos. You can enjoy watching the rock or you can climb it with an experienced climber or climbing group. There are tours available that take you to Zuma Rock and continue to the stunning Gurara Waterfalls.
Things to do in Abuja:
Visit Abuja National Mosque
Go on a hike at Usuma Lower Dam
Make a stop at Zuma Rock
Visit Gurara Waterfall
Benin City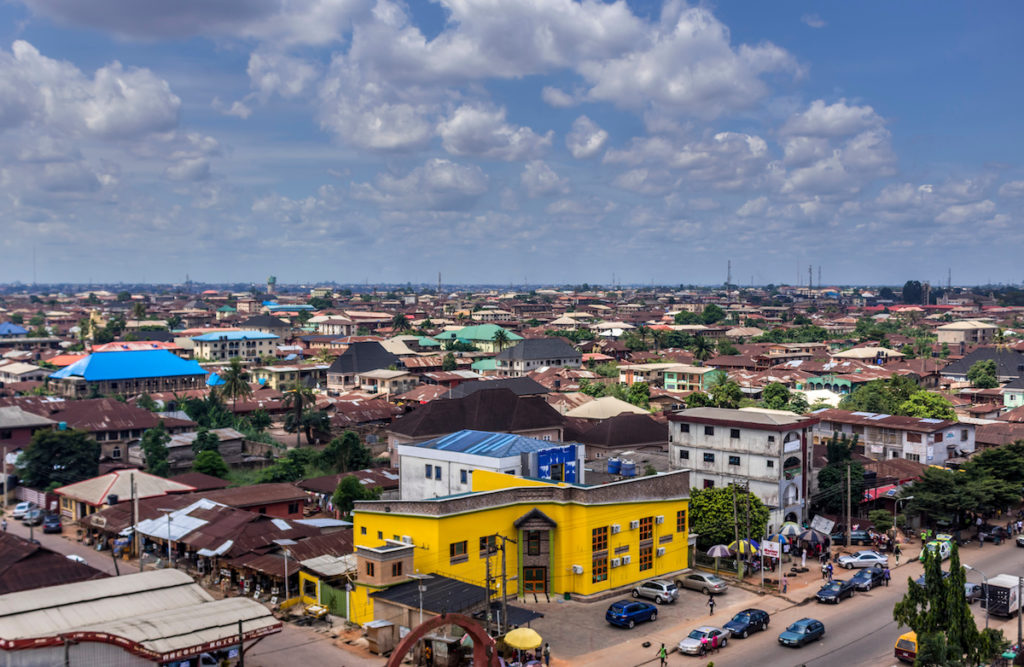 Benin City is loved by tourists for its nature. Visiting the Benin City National Museum is a fantastic way of learning about the area's history as the museum has lots of artifacts related to the Kingdom of Benin, also known as the Edo Kingdom. You'll get to see Benin Bronzes and other artifacts. Find out about the once-powerful empire which faltered after the British invasion of 1897. Another amazing historical landmark is the Royal Palace of the Oba of Benin which housed the Ebo, who was the ruler of the Edo people. The palace not only has a sacred cultural significance for the Edo people but is also a UNESCO Heritage Site. One thing to note is that the Oba is considered a deity, so wearing black to the palace is a no-no, because there is no reason to mourn the Oba.
Igun-Eronmwom quarters is another UNESCO Site in Benin City. Being the home of the bronze castings that Benin is known for. You'll see many shops with lots of decorations, works of art, and jewelry – and not all of it is bronze. This is another fantastic spot to pick up your souvenirs and talk to the craftsmen that create all the pieces.
Things to do in Benin City:
Make a stop at Benin City National Museum
Visit the Royal Palace of the Oba of Benin
Walk the Igun-Eronmwom quarters and pick up some gifts
Ibeno Beach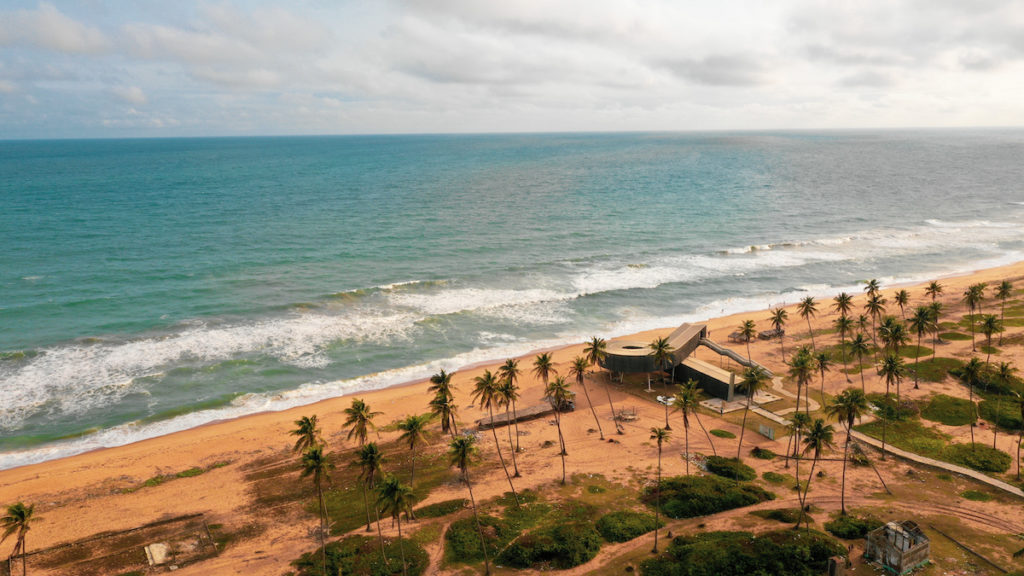 Ibeno Beach is the longest sand beach in West Africa, spanning nearly 20 miles across the Atlantic coastline. The beach is visited by locals and tourists alike. If you're in one of the nearby cities, such as Ibeno or James Town, then it's a stunning beach to come soak in the sun, go for a swim and enjoy the outdoors.
Enjoying Nigerian cuisine and local dishes
In the US, popular Nigerian foods are not as known as some other regional cuisines, but that doesn't mean they're not delicious. Nigerian cuisine is as diverse as the country's ethnic background. Some popular Nigerian foods include Jollof Rice, Iyan, Ogbono Soup, Puff-Puff, and Suya. No matter which city you choose to visit, you can be certain that the local dishes of Nigeria will tantalize your taste buds.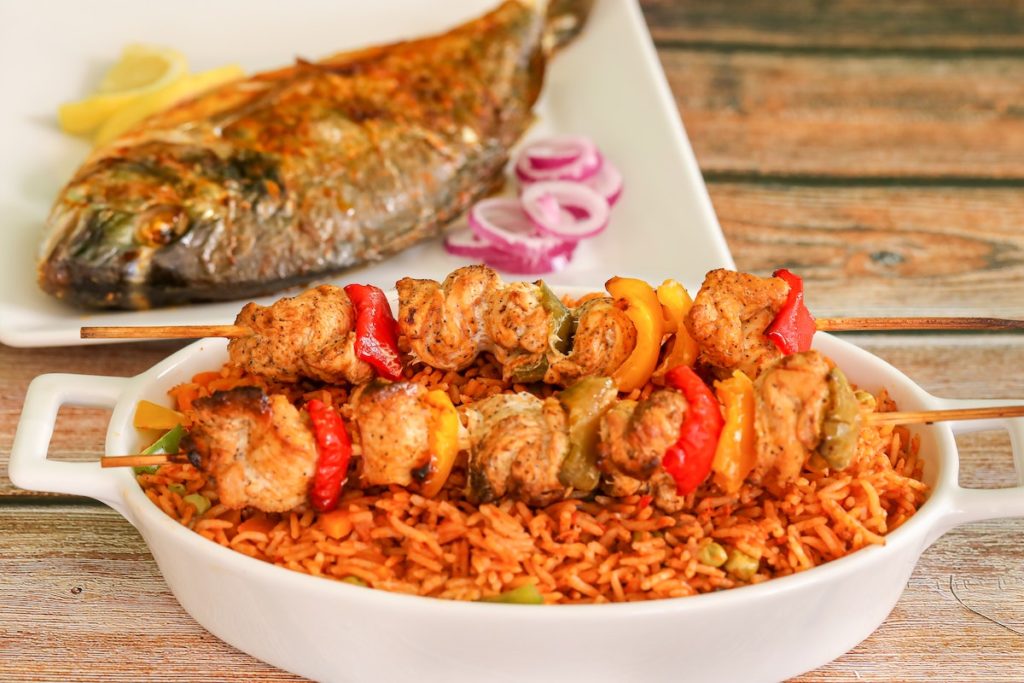 Jollof rice is a typical dish for Western Africa and is usually made of long-grain rice, tomatoes, onions, and spices. It's delicious to enjoy by itself or with a side dish. For example, you could have suya which is a traditional smoked spiced meat (usually beef, ram, or chicken) skewer. Ogbono soup is made with ogbono seeds (bush mango seeds). It is a thick soup, almost like a stew, like most of the soups cooked in Nigeria. Iyam is pounded yam meat. Often, it's added to soups and other meals. Puff-puff are tasty balls of fried dough that you'll see a lot and can be your go-to snack.
All the food that you'll eat will be full of flavor, as lots of local spices are used and you'll be eating a lot of meat. The most important thing is to be open to trying new foods and flavors because some will be like nothing you've tried before, so don't miss out!
Not convinced to travel to Nigeria yet? Check out this blog – 10 Fun Reasons to Visit Nigeria!
Summary
Nigeria is a beautiful country to visit with lots of local flavor and beauty. You can look forward to enjoying lots of nature, art, and history. Don't forget to get a visa before you travel and to get vaccinated. Despite some bad press in the media, it is safe to travel to Nigeria if you follow a few safety tips and don't choose to travel to its more dangerous areas.
Call the agents at ASAP Tickets at +1-844-300-7983 to see what deals they currently have for US citizens traveling to Nigeria.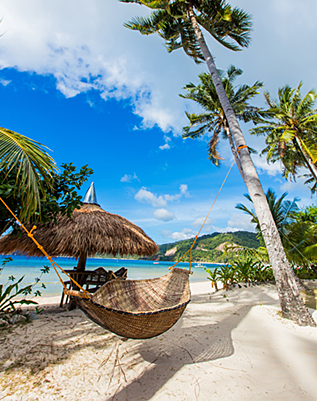 Get it right to your inbox by subscribing to ASAP Tickets weekly emails featuring the hottest flight deals from US to the .
Massive savings • Unsubscribe at any time.
You were sucessfully subscribed
Please check your inbox to confirm the subscription